Aman RA named New "Deezer Next" Artist in Singapore & Malaysia
Deezer, the world's most personal music streaming service, announced today hip-hop artist Aman RA as the new Deezer NEXT 2018 act in Singapore and Malaysia.
Deezer NEXT, is an artist first program designed to support emerging talent from around the world and Aman RA, one of the country's biggest breakout hip-hop stars. Aman RA, also known as Budak Flat in Malaysia has built a large following online with combined views of over 34 million on Youtube. Aman RA first found his passion for rap during his high school years and expressed his personal struggles through his own lyrics.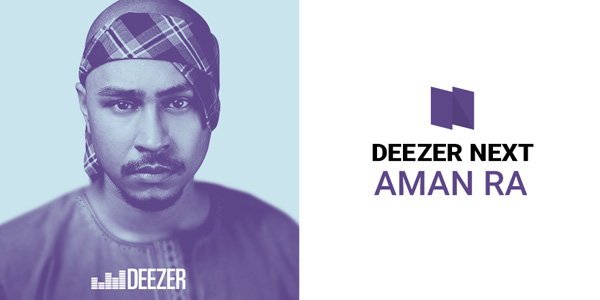 Aman RA delivers street-savvy hip-hop with conviction and authenticity. He has received several accolades for his work. These include the VIMA (Voice Independent Music Awards) for Best Hip-Hop/Urban Song and Song of the Year and 8TV's WORD Rap Battle's 'Most Valuable Poet' award. Aman RA's passion for music and self- expression has also led him to be chosen to write and perform the theme song for 9th ASEAN Para Games in September 2017.
Aman RA commented: "I am extremely honoured to be chosen as part of Deezer NEXT. As a hip-hop artist I hope to encourage the growth of the genre in Malaysia. It takes an entire kampung to build a star, so thank you."
Daud Aditirto, Vice President, Deezer APAC said, "We take a lot of pride and joy in helping talented artists grow and reach new and bigger audiences. Deezer NEXT has become an important way for us to identify and promote emerging acts. Aman RA's talent, determination and appeal with the young mainstream audience place him firmly as one of hip-hop's most promising acts in the region and we are excited to work with him."
Deezer NEXT is a 12-month program designed to champion emerging talent from around the world. Chosen acts will receive profile development, playlisting support and take part in creative artist marketing campaigns. Aman RA joins other Deezer NEXT talents from the region announced earlier this year – Midnight Fusic, Rayssa Dynta and Rahmania Astrini.
Alongside Aman RA's announcement as the Deezer NEXT artist for Singapore and Malaysia, Deezer also named The Blaze as its next global priority act. The Blaze, a unique French dance and electronic duo, released their first single 'Virile' in 2016. They have since released popular tracks 'Territory' and 'Heaven', and a new album is due to drop later this year.
About Deezer
Deezer connects 14 million monthly active users around the world to 53 million tracks. Available in over 180 countries worldwide, Deezer gives instant access to one of the largest and most diverse global music streaming catalogue on any device. Deezer is the only music streaming service with Flow, the unique mix of all your old favourites and new recommendations in one ever-changing stream. Based on an intuitive, proprietary algorithm and created by people who love music, it's the only place to hear all your music back-to- back with fresh discoveries tailored to you. Deezer is available on your favorite device, including smartphone, tablet, PC, laptop, home sound system, connected car or smart TV.
Making music happen since 2007, Deezer is a privately held company, headquartered in Paris with offices in London, Berlin, Miami and around the world. Deezer is available as a free download for iPhone, iPad, Android and Windows devices or on the web at deezer.com. For the latest news on Deezer go to here.
aman raappartistdeezerdeezer nexthip-hopmusicprogramservicestreaming