Offering Malaysian Foodies A Scruptious Chinese Gastronomy of Flavours at Malaysia Boleh!
Malaysians are in for a treat with the launch of Malaysia Boleh! at Four Seasons Place Kuala Lumpur. The vibrantly decorated hawker-style establishment provides an array of non-halal Chinese food selection that will satisfy the cravings of every Malaysian under one roof.
"We are thrilled to have one of our anchor brands, Malaysia Boleh!, launched in Kuala Lumpur as Malaysia is known as a food haven. Having made our first move into Malaysia, we are definitely excited to cater to Malaysian diners and let them enjoy what we have to offer," Mr. Tan Kim Siong, Chairman and Founder of Fei Siong Group, commented on their latest business venture.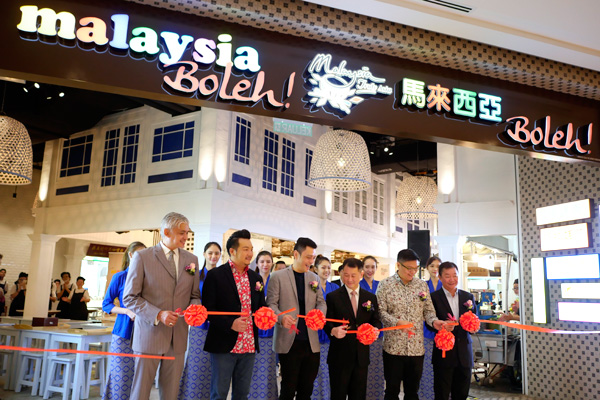 Malaysia Boleh! has 19 choices to choose from and is strategically position to provide delicious and affordable meals to foodies who are always in search for great food in the heart of Kuala Lumpur.
The new outlet offers an authentic Malaysian street hawker fare from different states in Malaysia including Penang Prawn Noodles, Kuala Lumpur Claypot Chicken Rice, Penang Char Kway Tiao and Ipoh Chicken Rice.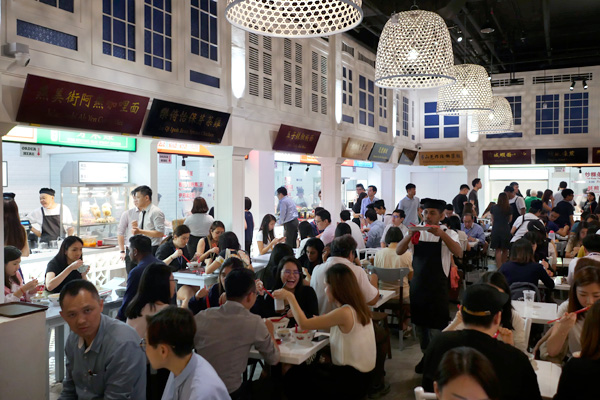 "In emulating the atmosphere that Malaysians experienced at hawker centres, we have sourced local vendors and senior aged helpers to retain,the old-fashioned coffee shop environment that Malaysians are familiar with," Mr. Tan explained at the launch event.
Launched in 2012, Malaysia Boleh! aims to satisfy the cravings of Singaporeans for authentic Malaysian street hawker food and has been greatly accepted in Singapore.
Fei Siong Group looks at bringing across their unique concepts over to the shores of Malaysia and share the joy of savouring these popular Chinese delights with Malaysians. Malaysia Boleh! is also a part of the 'Malaysia Truly Asia' campaign in collaboration with Tourism Malaysia to promote Malaysia through its Malaysian flavours.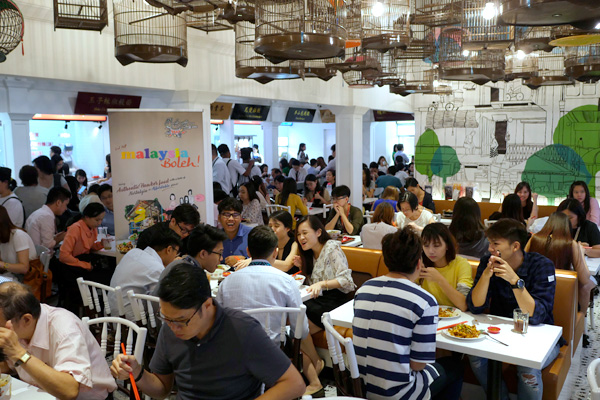 About Fei Siong Group
Fei Siong Group started out with a modest beginning in 1993 with a single stall in a hawker centre outside the former National Library at Stamford Road, selling fish ball noodles. It has continually expanded and reinvented itself, and now has under its umbrella 137 outlets, 17 different F&B brands and over 1,000 staff. For more information, visit www.feisionggroup.com.sg.
eateryf&bfei siongfoodcourtfour seasons placemalaysia bolehrestaurantsingapore