Weaving together art and technology, Xiaomi brings two new smartphones to Malaysia
Global technology leader Xiaomi unveiled Mi MIX 2S in Malaysia today, a beautiful work of art and technology that features an exceptional AI dual camera and
the latest Qualcomm® Snapdragon™ 845 platform. Starting at RM1999, Mi MIX 2S sets a new height for Xiaomi smartphones in terms of photography and demonstrates Xiaomi's commitment to making its innovations accessible to the widest possible range of consumers. At the same time, Xiaomi announced that it is also bringing Redmi S2 to Malaysia, touted as the best Redmi phone for selfies, with a starting price of RM679.
Steven Shi, Head of Xiaomi South Pacific Region said:"The Mi MIX series has constantly pushed boundaries, defying everyone's expectations about smartphone design and performance, and showcasing how Xiaomi is committed to being at the forefront of innovation. Meanwhile, the Redmi S series is designed for the young generation that likes self-expression and are willing to share moments they have captured with others."
Mi MIX 2S: Art x Technology
The unique design elements in the Mi MIX series have won "gold" awards at the four major awards: IDEA, IF, Red dot and Good Design, and have been recognized by some of the world's most prestigious design awards and museums.
Mi MIX 2S continues evolving the design language of MIX series, with a beautiful ceramic back that features a four-sided curved design, transitioning smoothly into the aluminum frame that holds a 5.99" FHD+ full screen display.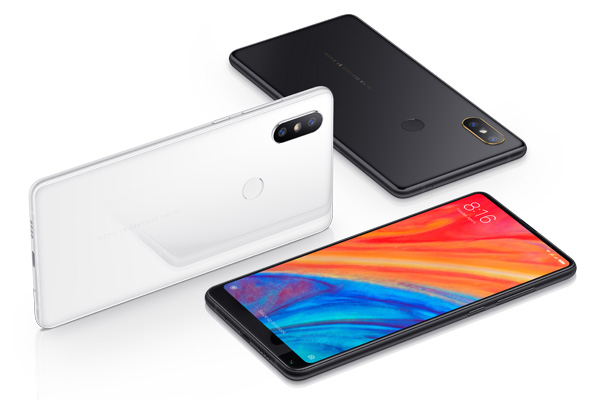 Adopting the Sony IMX363 flagship sensor with 1.4μm pixels for its main camera on the back, it is capable of letting in more light,resulting in significantly improved photos in low light and backlit scenarios. This sensor also uses the Dual Pixel technology that was first used in high-end digital SLRs for much faster focusing due to having two photodiodes per pixel to calculate the light hitting the sensor. Combined with multi-exposures noise reduction effect, Mi MIX 2S is able to shoot high-quality pictures in a low-light environment with fast and accurate focusing.
DxOMark—the leading and trusted source in the industry for camera and lens image quality measurements and ratings—gave Mi MIX 2S a 101 photo rating, which is the highest for all Xiaomi phones and among the best in the market.
The integration of AI technology has also significantly enhanced the photo experience on Mi MIX 2S.
Mi MIX 2S uses the Qualcomm Snapdragon 845 chipset, manufactured using the latest generation 10nm process. With a maximum clock speed of 2.8GHz and eight Kryo 385 cores, the CPU sees a 30 percent performance increase over the last generation. Qualcomm Snapdragon 845 also features the new Adreno 630 GPU, which gives up to 30 percent higher performance and up to 30 percent lower power consumption. In addition, the platform features cutting-edge on-device AI processing, delivering 3x improvement in overall AI performance compared to the prior generation.
Redmi S2, a new star born for self-expression
Redmi phones from Xiaomi have been extremely popular because of their high performance and quality, made available at honest prices — and the new S series is no exception. Offering exceptional selfie capabilities, the Redmi S series is tailor-made for people who like self-expression and are eager to share exciting moments with others.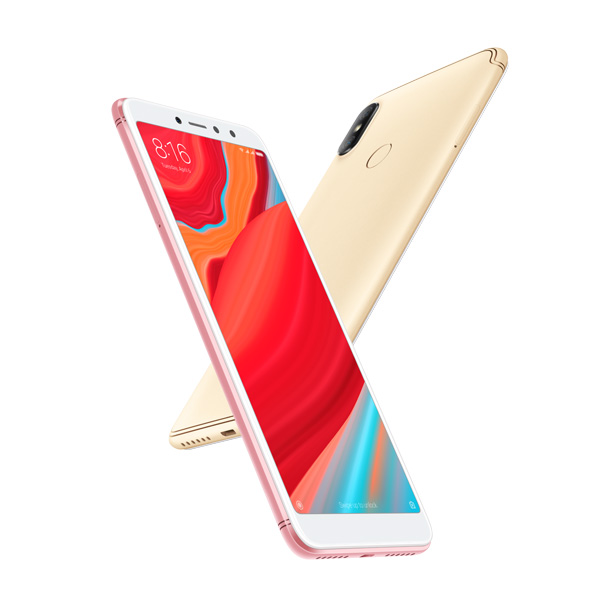 Redmi S2 boasts a 16MP front camera, which captures selfies like no other. Be it in low-light conditions or noisy environments, Redmi S2 is capable of documenting every minute detail of selfies in high resolution. The accompanying 12MP + 5MP AI dual camera on the back also captures details in good light and produces high resolution images. The 12MP primary sensor has 1.25μm large pixels, which results in brighter images in low light conditions. The 5MP secondary sensor is dedicated to acquiring depth information, producing photos with great bokeh effects. In Portrait Mode, both the front and back cameras support AI Beautify that can detect makeup and keep it intact, while the algorithm has also been optimized for popular selfie facial expressions.
Powered by the Qualcomm® Snapdragon™ 625 platform, Redmi S2 comes with a 5.99-inch 18:9 full screen display that allows users to see more while holding less. Its metallic-finish back is symmetrically curved and gently tapered toward edges, achieving great ergonomics and aesthetics at the same time.
For additional information about Xiaomi, visit here.