The essential Nokia 1 and highly anticipated Nokia 7 plus arrive in Malaysia
HMD Global, the home of Nokia phones, today announces that the Nokia 1 and Nokia 7 plus are now available from all Nokia retailers nationwide beginning 13 April and 20 April respectively.
Nokia 1 – Quality of Nokia smartphones for everyone
A breakthrough in accessible technology, the Nokia 1 delivers smartphone essentials, in a refreshingly familiar design and the reassuring quality of a Nokia phone to fans. Running the latest Android Oreo™ (Go edition), a version of Android for devices with 1GB RAM or less*, the Nokia 1 delivers extraordinary value with an exceptional experience encompassing all the features you'd expect from a quality smartphone.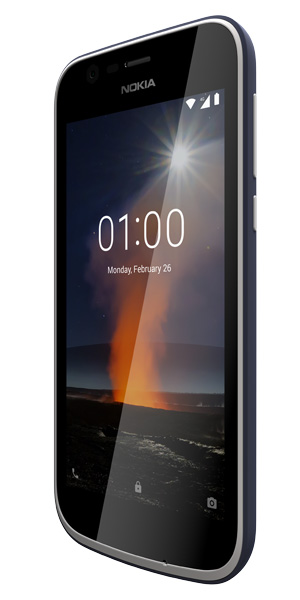 The Nokia 1 is the champion of giving more people access to technology. With the reassuring quality and design expected of a Nokia smartphone, it keeps you connected with all your smartphone essentials and apps.
With a quad-core processor, front and rear cameras, 4G connectivity and dual SIM, the Nokia 1 elevates everything you love about feature phones in an accessible smartphone package. Combining a removable 2150mAh battery and power-efficient IPS display, its hardware works with the optimised apps so you can make the most out of each charge.
Bringing back personalised style
The Nokia 1 brings a refreshingly familiar Nokia phone design featuring the iconic 'Nokia smile' in a fresh new package. Available in Warm Red and Dark Blue, you can also give your Nokia 1 a makeover thanks to the Xpress-on covers which come in a range of vibrant colours. Designed with the same attention to detail as the phone's original cover, simply click on and off in seconds to express your personal style with these exchangeable covers. Inherently coloured, the tough two-tone polycarbonate cover is ready to take on every day knocks and bumps with its durable design.
According to MCMC's Handphone User Survey 2017, at the end of 2017, there were 42.3 million mobile cellular subscriptions with a penetration rate of 131.2 percent to a population of 32.3 million. It was also noted that the percentage of smartphone users in the country continued to rise from 68.7 percent in 2016 to 75.9 percent in 2017. In terms of feature phones, the same survey also revealed that feature phone users dropped by 22 percent from 53 percent in 2016 to 31 percent in 2017.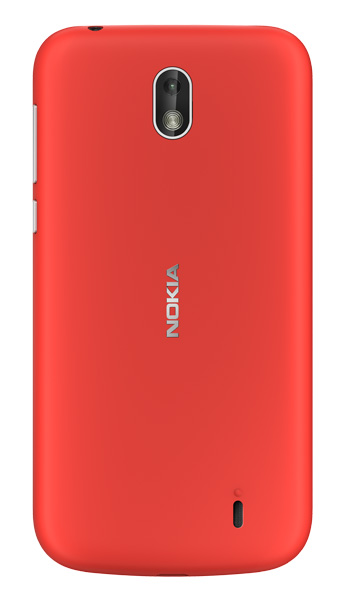 "Given the trend of feature phone users switching to smart phones in Malaysia, we see an opportunity for the Nokia 1 to be a preferred choice for those making a step up from feature phones to smart phones. As the value market leader in feature phones, we understand the barriers and challenges people face when it comes to the step up to a smartphone which is why we've introduced our Nokia 1 as our most affordable smartphone," said Vijay.
"With the Nokia 1, we have combined the reassuring quality and design of a Nokia smartphone with the latest Android Oreo™ (Go edition) software to deliver exceptional value and realise our dream of creating a complete smartphone experience, accessible to everyone," he added.
Pure, secure and up to date with Android Oreo™ (Go edition)
Tailored to devices with 1GB RAM or less, Android Oreo™ (Go edition) comes with a new range of apps from Google designed to run faster while consuming less data. Optimised to be smooth and fast, these include Google Go – a web search app, Google Maps™ Go, YouTube™ Go and Google Assistant for Android (Go edition), to quickly send messages, make calls, set alarms and do more, simply by using your voice.
With fewer pre-installed and much lighter apps on Android Oreo™ (Go edition), you get 2x more available storage out of the box compared with Android Nougat**. All Nokia smartphones come with no bloatware, skins, UI changes or unnecessary apps pre-loaded onto your phone, giving you a pure Android experience. Android Oreo™ (Go edition) offers a smooth and responsive experience, while making sure your device gets the latest security updates and features, including Google Play Protect, which continuously works to keep your device, data and apps safe.
Available in Warm Red and Dark Blue the Nokia 1 is available on 13 April 2018 at a recommended retail price of RM339.00. During this introductory offer and while stocks last, an additional Xpress-on cover will be provided with each purchase.
Additional Xpress-on covers are sold separately and priced from RM39.90 (for a set of 2). Colour choices include Azure, Grey, Yellow and Pink.
Nokia 7 – Flagship design and performance
A smartphone with striking design, the Nokia 7 plus combines innovative imaging capabilities and powerful performance for up to two days with one charge. With enhanced Dual-Sight, highly sensitive ZEISS optics and Pro Camera mode, the Nokia 7 plus captures images that are true to life, no matter the lighting. Selected by Google to join the Android One family, the Nokia 7 plus offers a pure, secure and up to date Android experience.
The Nokia 7 plus stands out of the crowd with its unique ceramic-feel coating achieved through a 6-layer paint system that ensures improved call quality and signal as well as better grip. It brings a great tactile feel and is comfortable to hold while elegantly hiding antenna lines. Precision machined from a single block of 6000 series aluminium, the Nokia 7 plus comes with anodised edges, contrasting with the body to add a stylish two-tone touch.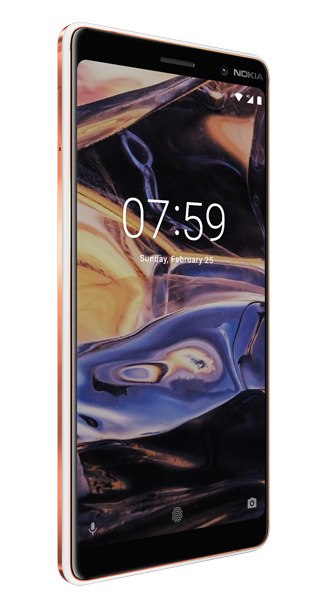 Its gently curved back and slim edges give you a big-screen experience in a comfortable, neat package. The vivid 6-inch 18:9 Full HD+ display makes the Nokia 7 plus perfect for browsing, social media consumption, gaming and entertainment with more content in the same width as a traditional 5.5-inch display device. And with 4GB of RAM, it is fast enough to take on those of us always doing two things at once. The high-contrast polarised screen delivers an outstanding viewing experience even in the brightest of conditions, so you can enjoy your favourite content wherever you are.
To enable you to capture and enjoy more content for longer, the Nokia 7 plus is backed by the powerful Qualcomm® Snapdragon™ 660 Mobile Platform. It's been optimised and integrated for maximum performance and battery life, even when you are broadcasting your #Bothie videos live on Facebook or YouTube. Optimised to extract every bit of juice from the already powerful 3800mAh battery, the Nokia 7 plus delivers an amazing 2-day battery life.
True to life imaging
Combining innovative optical hardware and imaging algorithms, the Nokia 7 plus captures moments into photos that are true to life. Dual rear sensors with ZEISS optics combine an ultra-sensitive 12MP wide-angle primary camera for impressive performance in both low-light and extra bright conditions and a secondary 13MP sensor that delivers 2x optical zoom for the moments when you wish you were closer. The Nokia 7 plus boasts Pro Camera mode which lets you take pictures like a pro by giving you quick and easy manual control over advanced camera settings like white balance, focus, ISO, shutter speed and exposure. You can see the impact of your adjustments in real time before you snap to achieve your perfect photo with just one take and no need for filters.
Introducing, for the first time on a Nokia smartphone, artificial intelligence led imaging features, making your already great selfies even better. And with masks you can have more fun with your camera and even add them to your #Bothies.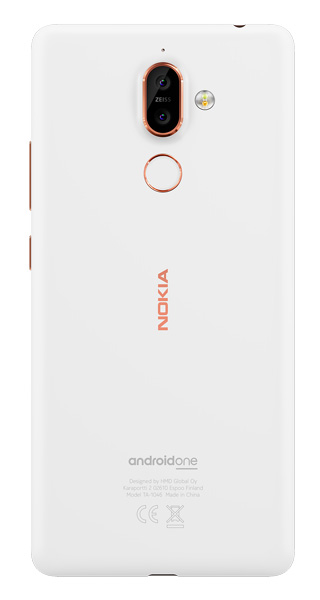 With its impressive 16MP front-facing camera with ZEISS optics, the Nokia 7 plus adapts to low light conditions by increasing light sensitivity to guarantee picture-perfect selfies. Enhanced Dual-Sight harnesses the front and back cameras simultaneously to capture the ultimate #Bothie and keep it safe with unlimited photo and video uploads to Google Photos***. Three microphones capture immersive 360° Nokia spatial audio to match your 4K video, helping transport your audience to the centre of the action and creating content worthy of the big screen.
Vijay Thangavelu, Country Manager (Malaysia and Myanmar), HMD Global, said: "The Nokia 7 plus is truly a phone that you can rely on. Featuring unprecedented design and innovative imaging, the Nokia 7 plus is a true hero in our smartphone range."
"We know our fans are capturing, watching, exploring, working and gaming on their mobile phones more than ever before. That's why we've designed the Nokia 7 plus to be your stylish companion that goes wherever you go, always ready to deliver a high-quality big screen experience. Tightly packed in an ultra-compact body, the Nokia 7 plus will give our Malaysian fans the chance to see more, do more, capture more and share it as it happens."
Pure, secure and up-to-date reinforced with Android One commitment
The Nokia 7 plus joins the Android One family, offering a high-quality software experience designed by Google. It will stay fresh over time with the latest Google innovations and regular security updates and because it runs pure Android, the Nokia 7 plus comes with no unnecessary UI changes or hidden processes that would eat up your battery life or slow it down, so you can enjoy your new phone for longer. As with all Nokia smartphones in the Android One program, it will come with a limited number of pre-installed apps so that you'll get more storage space.
By shipping with Android Oreo™ out of the box, you'll be able to enjoy the latest features, including Picture-in-Picture for multitasking, Android Instant Apps to discover and run apps with minimal friction, 60 fantastic new emojis and battery-maximising features like limiting background app use.
Available in Black/Copper and White/Copper the Nokia 7 plus is available in stores on 20 April at a recommended retail price of RM1699.00.
Each purchase of the Nokia 7 plus comes with a gift box that includes a Bluetooth tripod, tempered glass, as well as a fish eye, wide and macro lens. The gift box is worth RM300 and is available while stocks last.