Schneider Electric reinvents Arts in Your Home with the Revolutionary AvatarOn Switch
Schneider Electric, the global specialist in Digital Transformation of Energy Management and Automation in Homes, Buildings, Data Centers, Infrastructure and Industries, announced the launch of the revolutionary AvatarOn, a suite of switches with customisable designs earlier today.
Exemplifying Schneider Electric's commitment to technological innovation, this extensive range of customisable switches can be easily integrated into any interior styles thanks to its great variety of covers including plastic, wood, metal, marble, leather as well as the DIY customisable and printable covers. Unique, quick, easy, with tool-less cover change that are applicable to all switches and sockets – making it one of the most desirable switches in the market today.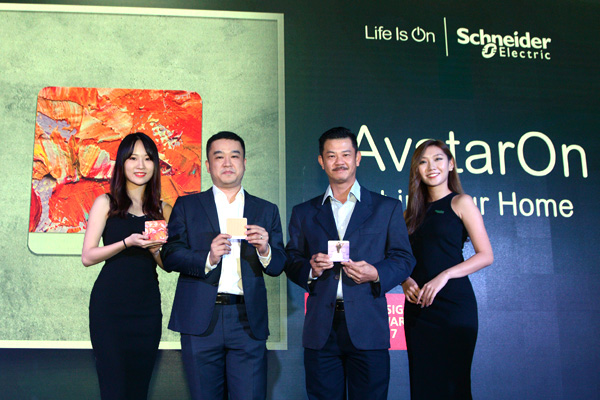 Speaking at the launch, Francis Heng, Business VP Retail of Schneider Electric Malaysia said: "A home is a true reflection of ourselves as individuals, and as Malaysians we are driven by our unique sense of style. At Schneider Electric, we understand the needs for Malaysians to have an innovative product that can be seamlessly integrated into any lifestyle. Truly a masterpiece at home, combined with outstanding performance, reliability, good lifespan, and energy saving features, the revolutionary AvatarOn series is the perfect blend of aesthetics, functionality and practicality, making it the absolute choice for all home and office designs".
A perfect combination of style and functionality, AvatarOn comes with "Slim Rocker, Sure Click" technology, giving it greater thinness overall and near-zero contact jitter, reducing spark and ensuring a safe and reliable use. The stylish and streamlined design of AvatarOn switch covers are finished in white, soft wood, and gold hairline materials for a modern look and universal elegance.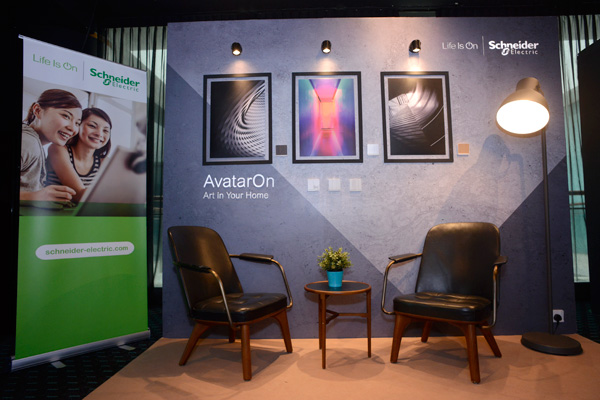 In addition, its soft LED locator merges seamlessly with its sleek giant dolly and the fluorescent LED locators low with a soft luminescent in the dark. The AvatarOn series are mirror-smooth and paired with Type 86 standard base boxes for a close fit to the wall.
"We know that design trends and home décor are constantly evolving, along with the demand of modern day busy lifestyles. As such, we've designed AvatarOn to be flexible with innovative and easy to use tool-less cover change for the ease of our customers.  The switches also include multifunctional accessories such as key holders and USB charging sockets for everyday conveniences, catering towards the needs of homes and businesses today", Francis added.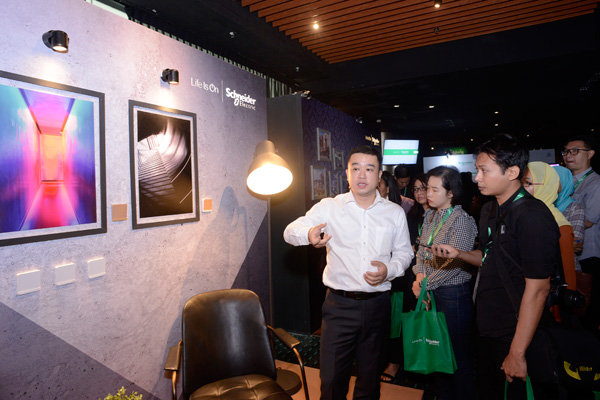 Schneider Electric Malaysia also announced their key strategic partnership with Photobook Malaysia to personalise all AvatarOn printing so consumers can print and personalise their desired design on the switch via Photobook Malaysia. This is the first in the industry and Schneider Electric is gladly to be the pioneer.
In 2017, AvatarOn was recognised with the iF Design Award – one of the world's most prestigious and reputable industrial design awards. The revolutionary switches can be fitted with a wide variety of changeable covers or customisable covers, giving AvatarOn the flexibility to integrate easily with any decor styles, meeting all aesthetic needs.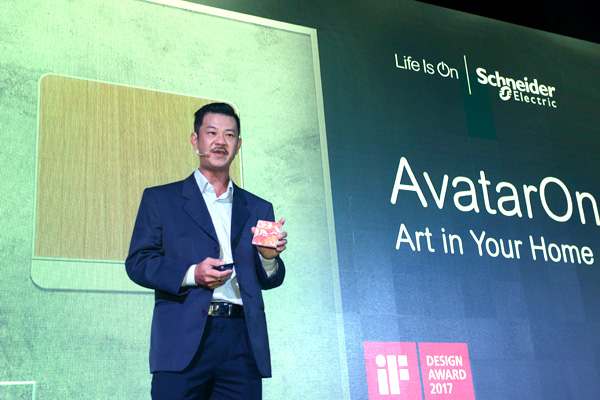 In conjunction with the launch of AvatarOn, Schneider Electric Malaysia is running a design competition from 1 March to 30 April 2018. The contest will require participants to come up with their own creative designs on an 85mm X 85mm canvas. It will be opened to professionals and non-professionals, the two categories will have no fixed themes. The Top Ten (10) best designs will be displayed during Archidex 2018, and will be featured on Schneider Electric Malaysia Facebook Page. The winning entry will be inducted into AvatarOn's limited edition collection.
Schneider Electric is also collaborating with three major education institutions to incorporate the design contest as part of their course project – encouraging more students to submit their creative ideas. The three institutions are Universiti Teknologi Malaysia, First City University College, and Universiti Teknologi MARA. Additionally, INTI Center of Art and Design and The One Academy are also promoting the contest amongst its students.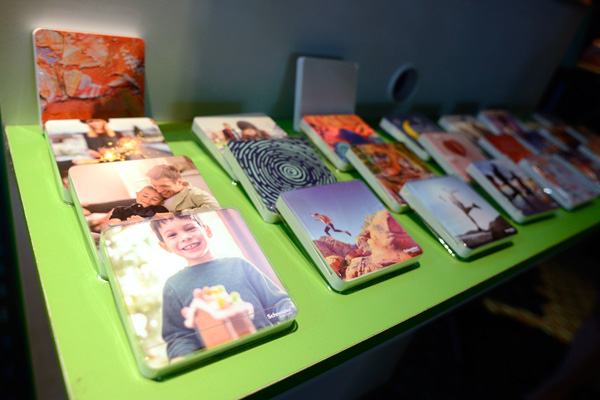 Consumers can get their AvatarOn switches from selected official Schneider Electric distributors, starting from RM21. In the coming months, the series will be made available at all their distributors.
More information on our website: www.schneider-electric.com.my/avataron.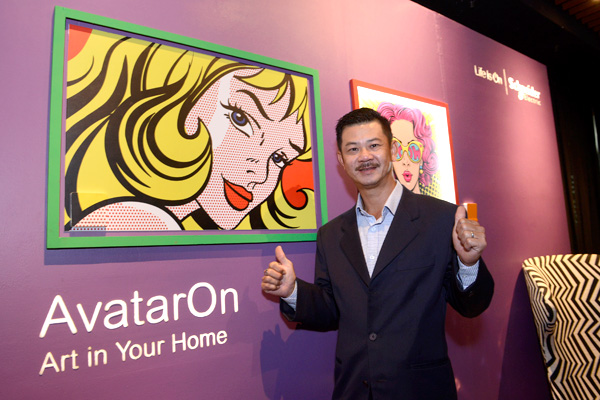 avatarondecordesignelectrichomeschneiderschneider electricstyle