Review: Pentax K-70
Pentax elbows its way into the enthusiast digital SLR market with a tough outdoor camera.
PENTAX is pitching the dustproof, weather-resistant and cold-resistant K-70 at the outdoor photography market. However, the K-70's specs suggest it's an all-rounder suited to a much wider range of subjects. Its 24-megapixel APS-C sensor has no anti-aliasing filter, but an AA Filter Simulator that applies microscopic vibrations to imitate the effect of a physical filter. This is made possible by Pentax's five-axis Sensor Shift system. This can cut camera shake and is used for a Pixel Shift Resolution mode for better colour and definition in ultra-fine detail. Pentax has also added hybrid contrast and phase detection autofocus in Live View mode.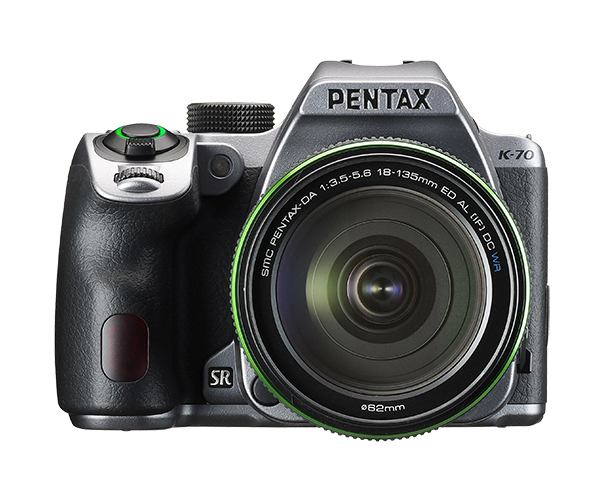 Build & handling
The K-70's square body and square-shaped grip are purely functional: it's compact, easy to grip and the controls are all in the right places, but it's not really a thing of beauty. The twin control dials make it handy for experts who want to make adjustments quickly and the mode dial's Sv (Sensitivity Priority) and TAv (Shutter and Aperture Priority) effectively bring the ISO setting into the 'exposure triangle' on the main mode dial. The kit lens has a long focal range, is weather-resistant and has a non-rotating front element, so it's perfect for use with filters. It's also relatively fast, smooth and quiet.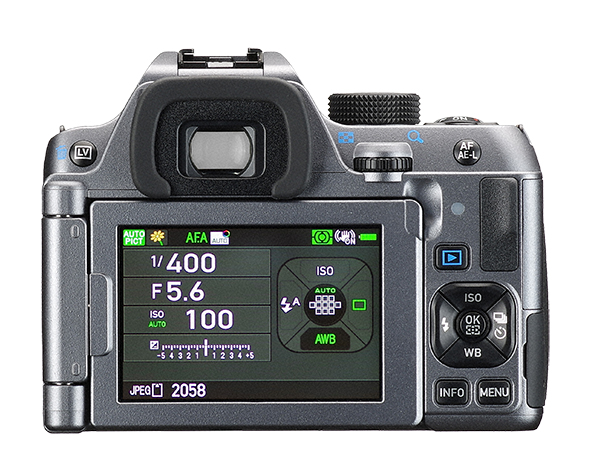 Performance
Our lab results show that the K-70 is clearly capable of good results, but the 18-135mm kit lens has poor edge definition throughout the zoom and aperture range. K-70 buyers might be better off purchasing it in body-only form and then investing in more expensive glassware. The default multi-pattern exposure metering does a reliable job and the auto white balance system strikes a good balance between correcting colour casts and preserving the atmosphere.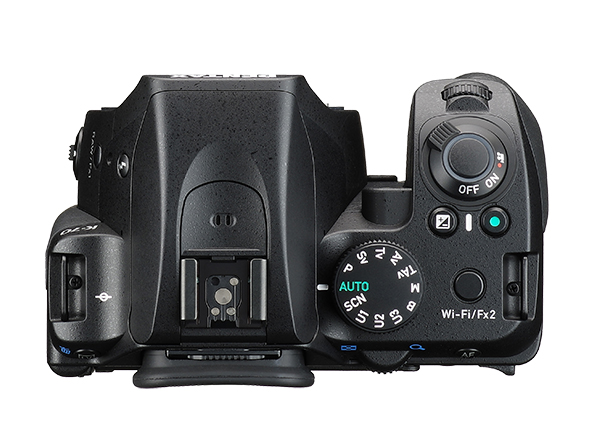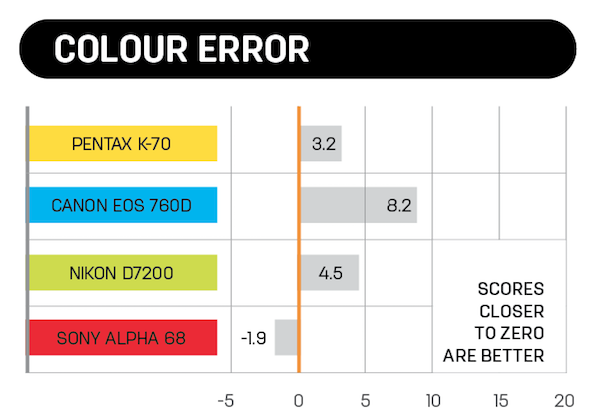 The K-70's strong but natural colour rendition gives it a pretty good score compared to rival cameras in this group.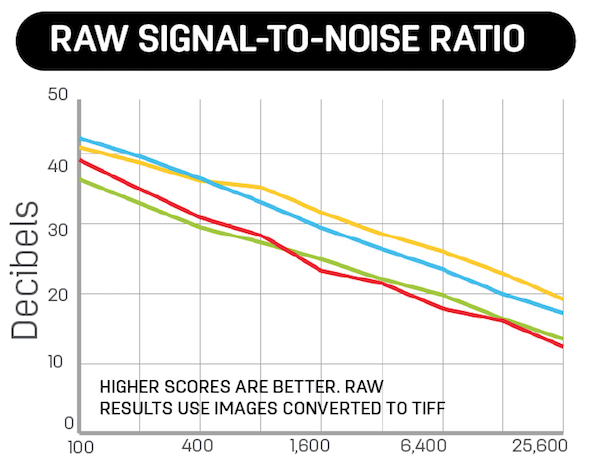 The K-70 isn't the best for JPEG noise reduction, but the results from its raw files start to edge ahead at higher ISOs.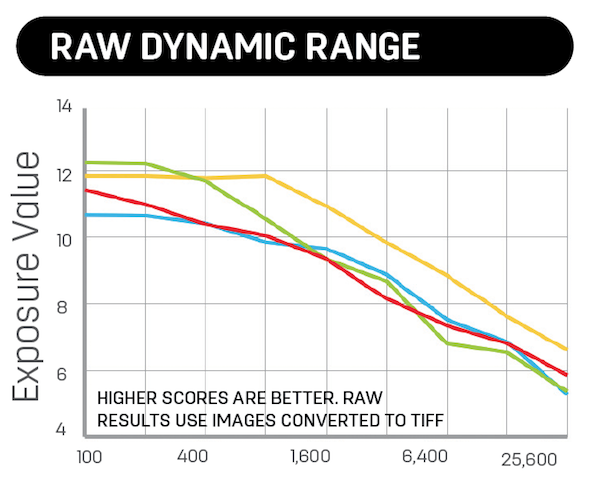 The same story is repeated here. The K-70 offers similar dynamic range to the rest at low ISOs, but is better at high ISO settings.
Conclusion
The K-70 is a compact, solid and well-specified camera for enthusiasts. It's packed with innovative features, and the articulated screen comes to life with the new hybrid Live View autofocus system. The 18-135mm kit lens, however, is a disappointment: it handles well, it focuses quickly and it offers a long zoom range, but the optical quality is poor.
Specifications
Sensor : APS-C CMOS sensor, 23.5 x 15.6mm, 24.2MP
Lenses : Pentax KAF2
Memory : SD/SDHC/SDXC, UHS-I
Viewfinder : Optical pentaprism, 0.95x, 100%
Max video resolution : 1,920 x 1,080
ISO range : 100-102,400
Autofocus points : 11 (9 cross-type)
Max burst rate : 6fps
Screen : 3-inch vari-angle, 921,000 dots
Shutter speeds : 1/6,000 sec to 30 sec, Bulb
Weight : 688g
Dimensions : 126 x 93 x 74mm (body only)
Power supply : D-LI109 lithium-ion battery, 410 shots
Visit www.dscworld.com.my for more information
Review: Pentax K-70