Review : Pentax K-1 Mark II
Pentax K-1 Mark II
Features

Build & Handling

Performance

Value
We Say...
As camera makers rolling out mirrorless in recent years, the pentaprism camera is getting rarer by the days. The Pentax K-1 Mark II will remain an excellent 35mm full-frame DSLR camera, but…
A super ISO and new Pixel Shift Resolution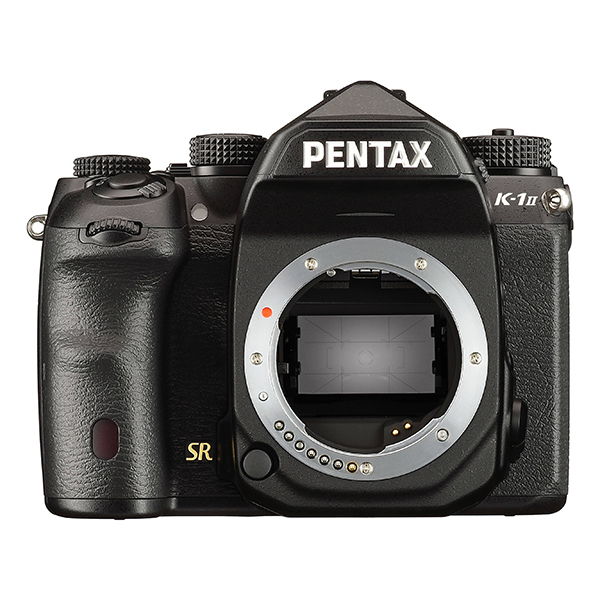 Most of the new camera's core appears to be the same as that of the K-1, such as the 36.4MP full-frame sensor that lacks an optical low-pass filter. The sensor does, however, now work with a new accelerator unit that partners with the PRIME IV processing engine to optimise image data, which in turn is said to help produce high-quality images with as little noise. Additionally, image processing parameters have been revamped, and Ricoh claims that noise reduction has drastically improved at high sensitivities. The ISO range itself can be extended to a setting equivalent to ISO 819,200, something that wasn't available on the original K-1.
Pixel Shift Resolution
The previously seen Pixel Shift Resolution System, which captures and combines four images into one high-resolution composite, is also now in its second generation. This latest iteration, which makes use of the camera's five-axis, five-stop Shake Reduction system, incorporates a newly developed Dynamic Pixel Shift Resolution mode, which is designed to be used at high sensitivities while hand-holding the camera (rather than having to use a tripod). The presence of this Shake Reduction system also means that we get the familiar collection of features based on this technology, such Auto level compensation and Image-composition fine-adjustment. Furthermore, this works with the camera's GPS system to enable the ASTRO TRACER feature, which allows users to capture stars and other celestial bodies without any trails.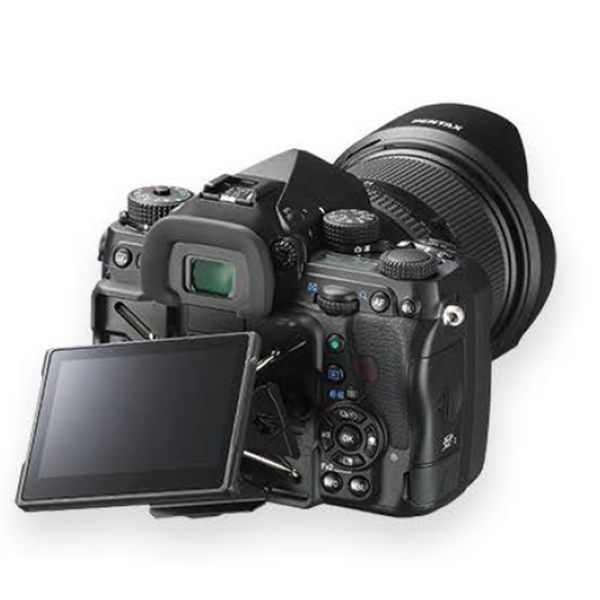 Performance
A dust proof and weather-resistant exterior, together with the same position-it-anywhere 3.2in LCD screen that featured on the K-1. Ricoh also claims the Outdoor Monitor function has also been improved to provide better visibility when shooting in darker conditions. In offering a pentaprism viewfinder with nearly 100% coverage, while the 33-point SAFOX 12 AF system that was included in the Pentax K-1 has also been maintained for the new model, with 25 of these points being the more sensitive cross-type variety. Pentax K-1 Mark II has a Fully Articulated 3.2" LCD screen with a resolution of 1,037k dots. The Pentax K-1 Mark II's 3.2" screen is larger than average and its resolution is up to the class standards. K-1 Mark II has a built-in Optical (pentaprism) viewfinder. The viewfinder has a coverage of 100% and a magnification ratio of 0.7x. 100% coverage ensures that what you see in the viewfinder while shooting matches exactly what you will get later in your image, helping accurate framing your shots and minimizes the need for cropping images later. Pentax K-1 Mark II is powered by D-LI90 battery which provides a shooting life of 670 according to CIPA standards.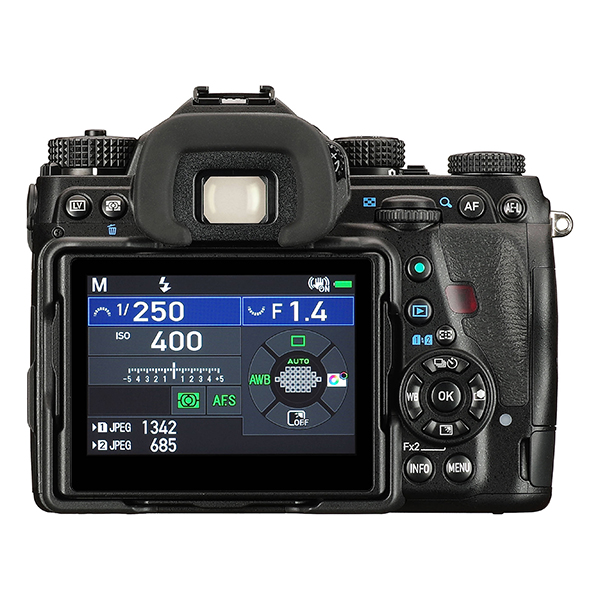 Focus and Burst
It's AF Tracking algorithm has been revised to improve tracking accuracy of fast-moving subjects in the AF Continuous mode. The original K-1 was pretty sluggish in this regard, and although the new K-1 Mark II is quicker at identifying the main subject and more reliable at tracking, we still wouldn't describe it as a great camera for sports photography. For continuous shooting at 4.4 FPS, it is decent enough for most shooting conditions and it's buffer records 17 RAW files, and set it to Best-Quality JPEG gives you 70 trigger-happy JPEGs for 16 seconds.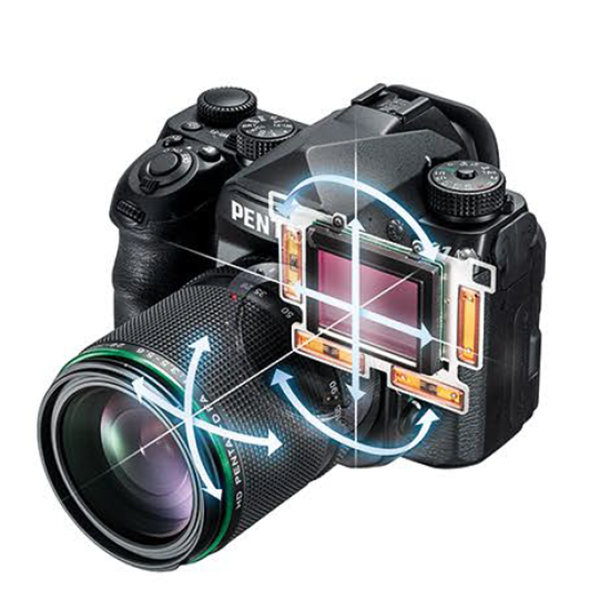 Image Quality
The Pentax K-1 Mark II produced photos of excellent quality. Noise is well controlled by the Pentax K-1 Mark II throughout the expanded range of 100-819200, first starting to appear at ISO 3200 and becoming more easily detectable at the faster settings of ISO 6400-25600 when viewing images at 100% magnification on screen. The fastest settings of 51200-819200 look much better on paper than in reality. Colour saturation is commendably maintained throughout the ISO range. Pixel Shift Resolution is an effective technology that creates bigger files, finer detail and generates more accurate colours, even if the subject moves or the camera shakes slightly. The new Handheld mode does what its name suggests and allows you to create high-resolution images without having to use a tripod, although at the expense of less detail and more colour artefacts than using the tripod modes.
Image stabilisation via the camera body is a great feature that works very well when hand-holding the camera in low-light conditions or when using the telephoto end of the zoom range. An added bonus is that it works with any lens that you attach to the K-1 Mark II. The night photograph was excellent, with the maximum shutter speed of 30 seconds and Bulb mode allowing you to capture enough light in all situations.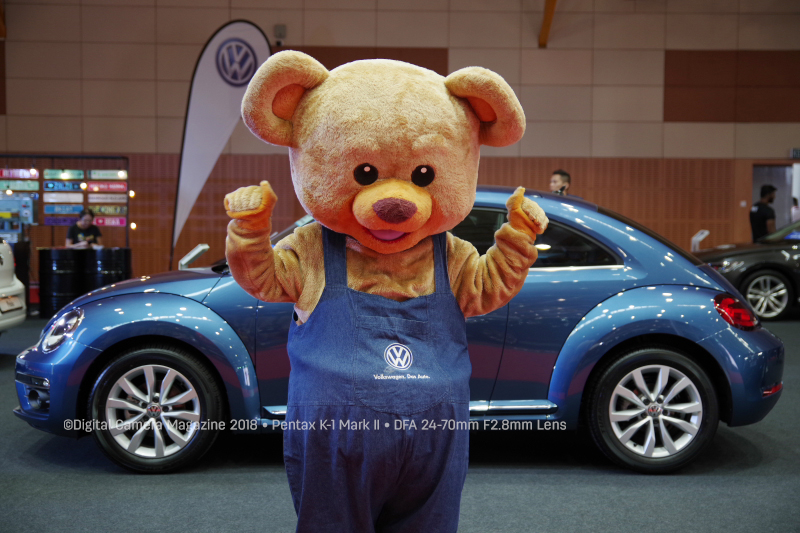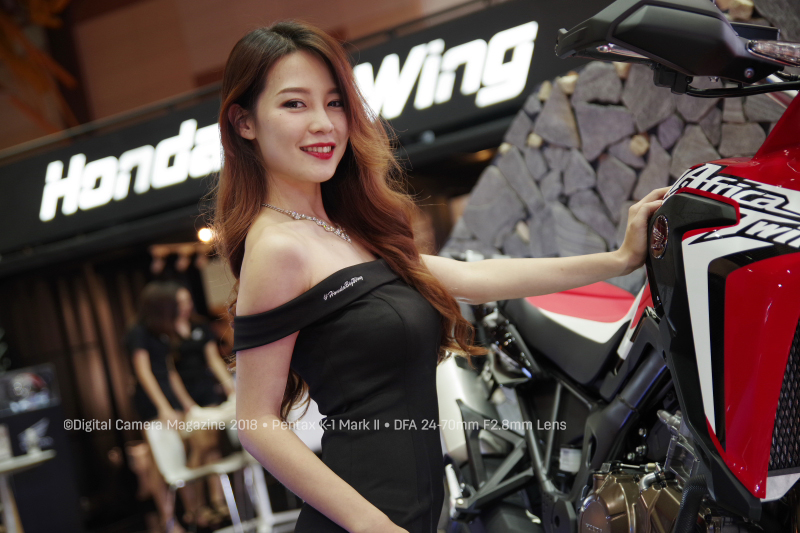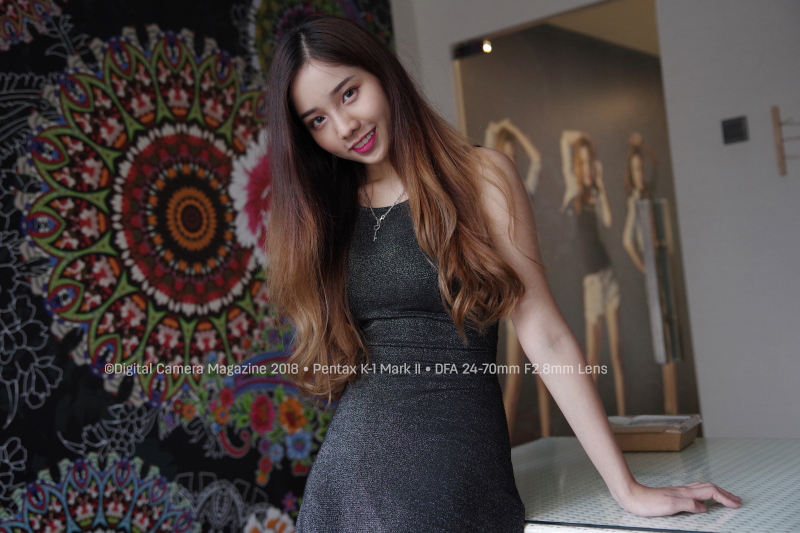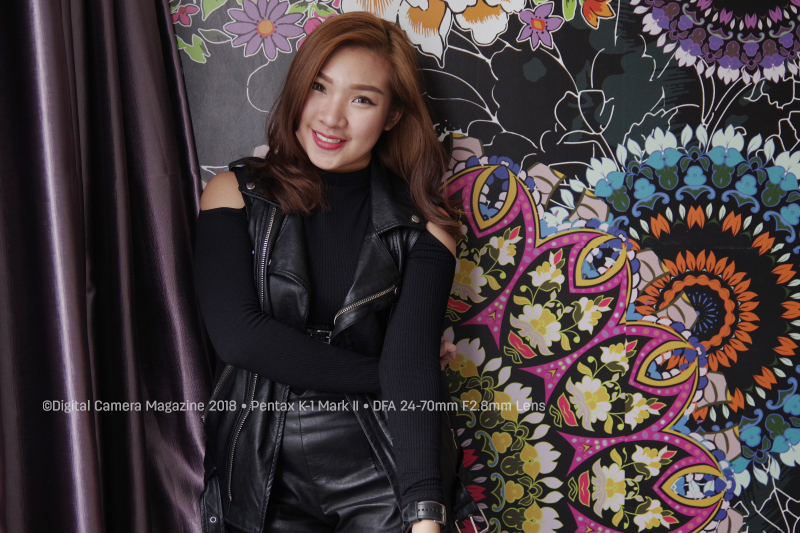 Conclusion
As camera makers rolling out mirrorless in recent years, the pentaprism camera is getting rarer by the days. The Pentax K-1 Mark II will remain an excellent 35mm full-frame DSLR camera, but it feels more like a stop-gap release rather than a fully-fledged successor to the original K-1. The handheld pixel shift mode does allow you to take sharp, high-resolution still images without having to use a tripod, but only with a number of caveats that limit its overall usefulness. Do get your hands on one of these to check it out for yourself.
Visit www.dscworld.com.my for more information.
Review : Pentax K-1 Mark II