Predator and Geek Fam to Conquer New Worlds Together
Acer Malaysia and Geek Fam are pleased to announce that Predator will be joining Geek Fam as a sponsor with immediate effect.
Predator is a household name in Malaysia, whose products are no stranger to the gaming community. The brand which is leading in numerous segments of gaming products have set new standards in gaming computers and exceeded gamers' expectations, making it one of the world's best gaming device providers.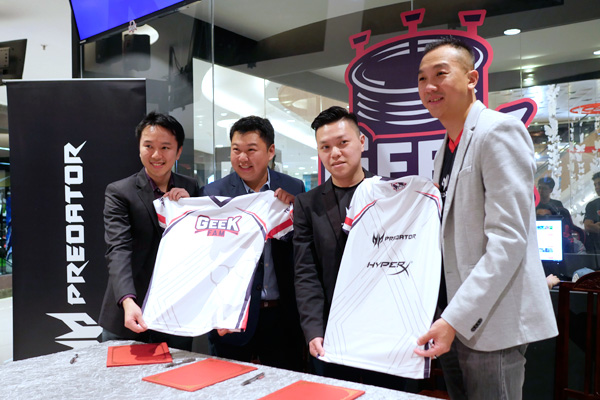 Geek Fam was founded in November 2016 by Lim Keat Kuang (Keat) and Joseph Yeoh, who have been friends for over 10 years. Starting off in the Dota 2 scene, Geek Fam quickly rose to become one of Malaysia's top eSports teams. They attribute their success to the hard work instilled by Keat and Joseph, who are also always at hand to motivate the team members. Today, Geek Fam has expanded into the League of Legends (LoL) scene, and is quickly rising up the ranks in Malaysia.
"We hope to see our partnership with Predator being mutually beneficial, and together, accomplishing our individual goals by being each other's support pillars. We are thrilled that Predator is onboard with Geek Fam!" said Keat, who is known as 'Sheep' in the gaming circles.
Acer Malaysia Director of Products and Sales, Johnson Seet said, "We have continuously immersed ourselves in the gaming community in the country, be it casual gamers or professionals. This has enabled us to understand the needs and desires of gamers. Our range of Predator gaming devices are designed to partner gamers, to bring their game to new levels of high. This sponsorship with Geek Fam is another manifestation of our commitment to gamers. We are excited at the prospects of conquering new worlds together with such a successful team."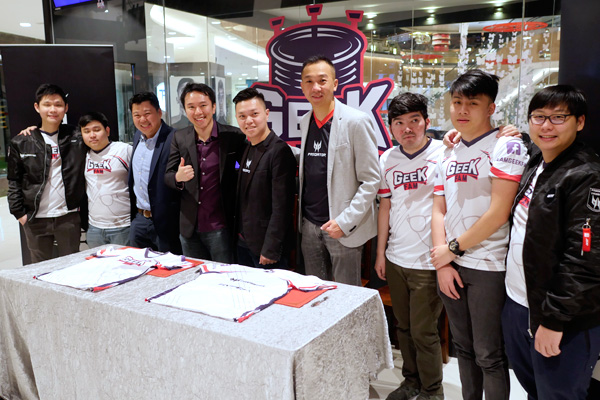 The sponsorship will see Geek Fam being powered by the complete range of Predator devices from gaming desktops, monitors to laptops.
Earlier this year, Geek Fam emerged Champion of the inaugural Asia Pacific Predator League 2018 which culminated in Jakarta after a three-month run that saw them first taking the Malaysian champion crown. Their display of excellent skills and strategies in the finale gameplay left their rival, home ground favourite BOOM.ID from Indonesia in second place.
Acercomputeresportsgamersgaminggeek famnotebookpartnershipteam