From #IamYourValentine to #FoolinLove: Tik Tok Sparks Viral Short Video Trends in Malaysia and across Asia
Tik Tok, a short video platform designed for new generation of creators, has brought to Malaysia a viral video challenge named "Fool in Love".
Launched on April Fool's Day, Tik Tok users across Asia posted hoaxing yet heartening videos hashtagged #foolinlove in which users playing a funny joke by putting their chins on a hand in various surprising scenes. Korean actor Yoo Seon Ho creatively used ketchup and French fries to simulate a crime scene.

Within 48 hours since the challenge was online, over 16,000 users across Asia have created one of these videos, with a total of over 15 million views. The #foolinlove Tik Tok video clips have been shared more than 240,000 times on Facebook, Instagram and other social networks.
The trend was originally started by South Korean superstar Lee Jong Suk on Tik Tok around Feb 14 (The Valentine's Day). His video,  hashtagged #iamyourvalentine, featured the Korean actor putting his chin on a hand in multiple scenes, giving a warming smile every time. The adorable play earned him over 680,000 'hearts (likes)' within a span of week on Tik Tok, which also pushed more Korean stars to take up the challenge on Tik Tok, including: Nam Joo-hyuk, BlackPINK, Yoo Seon Ho and others.

The trend is attributed to Tik Tok's amazing features that make it easy for anyone to shoot and edit 15-second videos on their cellphone. Tik Tok offers a series of stunning special effects powered by artificial intelligence. Users can apply cool features such as real-time beautification filters and hair coloring filters to create a magical clip or shoot funny videos together with friends and even pets with cute 3D stickers and props.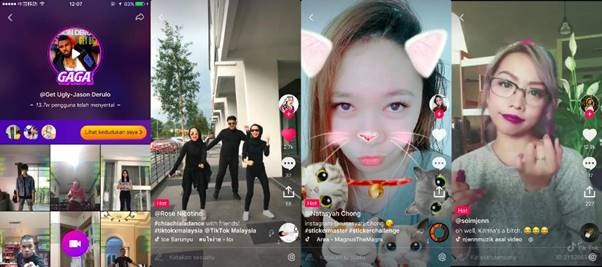 Since its launch, Tik Tok has become a phenomenon in multiple Asian markets. Tik Tok ranked No. 1 on free app list on Google Play Malaysia. The app also topped the iOS App Store in Thailand and Japan within 6 months since the app was launched in those markets. In Korea, the app ranked the first in the "Video Players" category on Google Play Korea.
Videos of the Tik Tok trending challenge #foolinlove:
Yu Seon Ho – #foolinlove
RunningMan – #iamyourvalentine
Danny_AhBoy – #foolinlove
aqilzulkiflee – #foolinlove
syaanasir – #iamyourvalentine
Jack – #iamyourvalentine
About Tik Tok
Designed for the new generation of creators, Tik Tok allows users to quickly and easily create unique 15s short videos with one of a kind effects to share with friends and the world. Whether it's dance, comedy, free-style or performance, creators are encouraged to let their imagination run wild and set their expressions free.
For more information, visit the official website.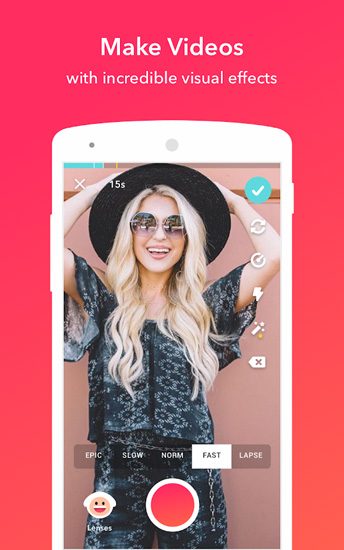 Photo Journalist
Gadgets, Photography, Automobile, Lifestyle