Continental presents ContiConnect Digital Tire Monitoring Platform with Unique Sensor
Today Continental, the technology company and premium tire manufacturer, displayed its newest pioneering technology to make commercial fleets safer, more efficient and intelligent: the ContiConnect digital tire monitoring platform. The 147 year old premium tire manufacturer has created an efficient solution for remote tire monitoring, allowing fleet managers to see tire pressure and temperature data for the entire fleet in a single web portal, every time trucks return to the fleet yard. With ContiConnect, fleets are able to maximise efficiency with routine tire maintenance and effectively improve up-time of their vehicles.
The worldwide debut took place at the Setia City Convention Centre, where Continental's Commercial Tire Vehicles division unveiled bridging the gap between tire manufacturer and integrated solutions provider in the form of ContiConnect. This intelligent solution was developed with the key objective of lowering overall driving costs for commercial vehicle fleets. The intelligent sensor will also be able to evolve as Continental continues its pursuit in bringing its customers more value in total tire management.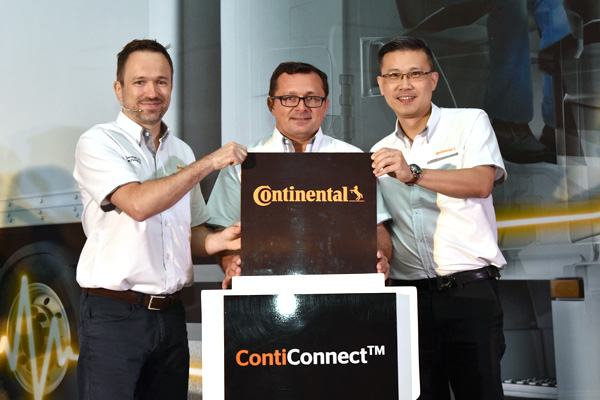 ContiConnect helps fleets lower their costs and increase uptime in multiple ways: saving maintenance time, protecting tires from long-term damage, reducing tire-related breakdowns and tire wear, and improving fuel efficiency and improving safety for all road users. Identifying and resolving tire issues immediately upon return to the fleet yard helps protect the tire from long-term damage, ensuring maximum removal miles and improved casing retreadability. Continental's tire sensors can identify creeping air loss, one of the major causes of tire failure, before it would typically be noticed in a pre- or post-trip inspection, helping to reduce tire-related breakdowns on the road. In addition, verifying proper tire inflation guarantees the highest possible fuel efficiency to save fuel costs, reduces tire wear for long tire life, and helps to prevent tire blowouts for optimal safety. Tires are considered a important reoccurring cost for commercial fleets; with ContiConnect, fleets can ensure maximum profitability with the lowest overall driving cost.
Nikolai Setzer, member of the Executive Board at Continental and head of the Tire division, said: "ContiConnect is the starting point for Continental to become a profound partner for tire-related data services. With this digital tire monitoring platform we take a huge step forward in our evolution from a premium tire manufacturer to a solutions provider. We enrich our long-term experience in the tire industry with data created by sensors, starting with our truck, bus and earthmoving tires."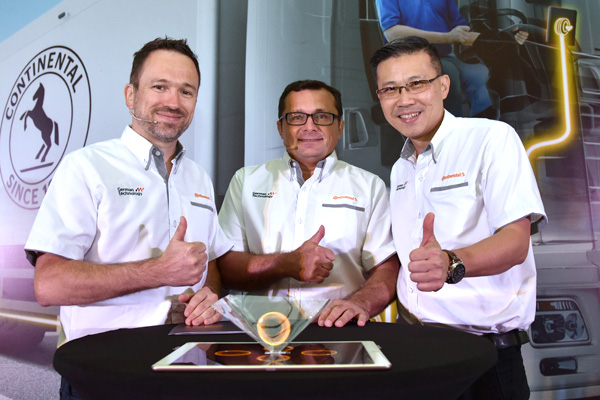 ContiConnect is a remote tire monitoring platform that does not depend on a telematics or over-the-road connection. Tire data is collected via sensors, which are mounted on the inner liner of the tire to prevent damage from kerbing, eliminate theft, and ensure the sensor can accurately detect the tire temperature and pressure without being influenced by heat from braking systems. As trucks enter the fleet yard, the yard reader station picks up data from the sensors and transmits it to the ContiConnect web portal via a cellular network.
In the web portal, the fleet manager can immediately access low pressure alerts, track data over time, and view reports and analytics for all tires equipped with sensors. The platform also features customizable text and email notifications, so the fleet manager, maintenance supervisor, or other personnel can receive immediate alerts when low tire pressure or high tire temperature is recorded. This allows fleets to act proactively to fix issues rather than spending valuable time performing manual pressure checks.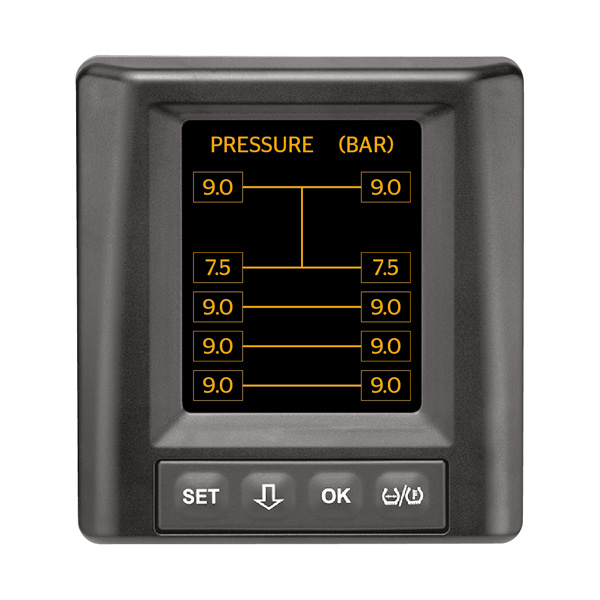 "It is such an exciting time for Continental in Asia Pacific. The pilot test we ran on ContiConnect in Malaysia and Thailand showed promising results. We are excited to share with our customers how ContiConnect can offer our brand promise of lowest overall driving cost and optimize fleet efficiency. This is an important step Continental is taking towards becoming an integrated solutions provider," adds Philippe Barabinot, Head of Sales & Marketing, Business Region APAC Truck Tires.
Continental offers a range of digital tire monitoring systems to fit a fleet's individual business needs. The ContiPressureCheck™ tire pressure monitoring system (TPMS) is simple to install and constantly displays real-time tire pressure and temperature to the driver via an in-cab display, along with alerts if issues are identified. This helps protect drivers from top tire-related safety concerns.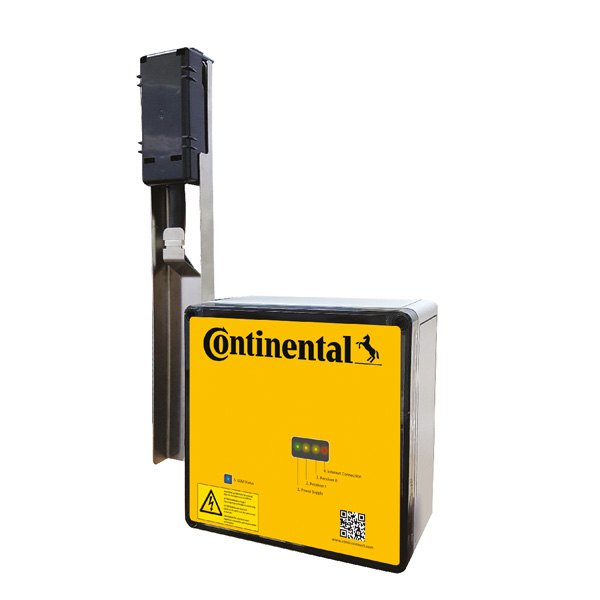 Fleet managers who are interested in seeing real-time tire data via a telematics solution can also benefit from ContiPressureCheck. The tire pressure monitoring system offers data integration with multiple telematics providers. Integration allows tire data to be seen in both the providers' in-cab displays and back-end portals.
Continental leverages more than 100 years of tire manufacturing expertise combined with the latest digital technology to create intelligent tire solutions that reduce fleets' operating costs and enhance safety.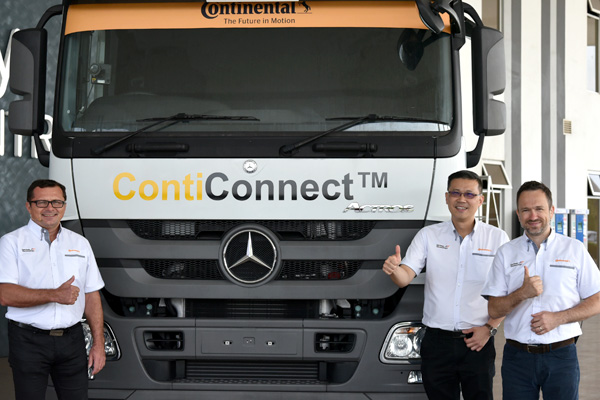 Photo Journalist
Gadgets, Photography, Automobile, Lifestyle