Epson Malaysia and Manchester United Football Legend inspire Local Youth Football Talent through Fan Meet & Greet
Epson, a world leader in digital imaging and printing solutions today, had a fun youth football outreach with Manchester United football (Man Utd) legend Dwight Yorke, who is currently bringing the popular #ILOVEUNITED fan party to Malaysia for the very first time.
Globally, since 2010, Epson has been sponsoring Man Utd, one of the most popular and successful football teams in the world, as its Official Global Partner. Famous for its legendary performances, and is constantly evolving in its persistent pursuit of victory, Man Utd shares a similar philosophy with Epson – "Striving to exceed our own expectations, and to produce results that bring surprise and delight to our customers."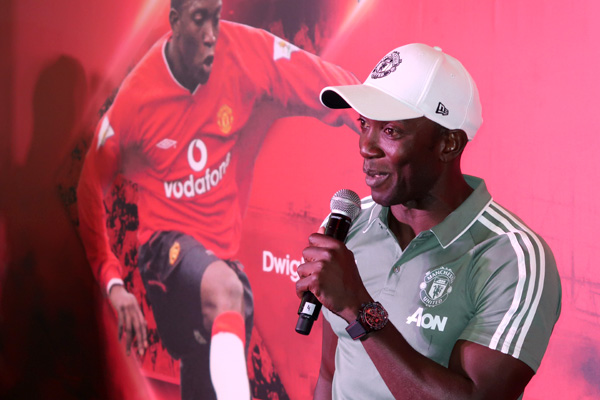 An extension of Epson's global support for football, youth football is an on-going initiative of the company's regional CSR direction to support youth development in markets it is present in. Leveraging on its global partnership with Man Utd, Epson Malaysia hosted the "Meet and Greet" session between the Man Utd legend and local young footballers of the Tunas Lagenda Football Club (TLFC) to further entrench its support for youth football in Malaysia.
"A national pastime, football is always on everyone's minds and is something that brings the nation together. Today, Epson brings this opportunity to Malaysian youth and Man Utd fans to enjoy the spirit of football again right here in Kuala Lumpur. More importantly, we are giving our own TLFC or Tunas Lagenda Football Club boys an opportunity to meet this legend and be equally inspired to dream big and excel. We hope this will motivate them to pursue their dreams even further," said Daisuke Hori, Managing Director of Epson Malaysia.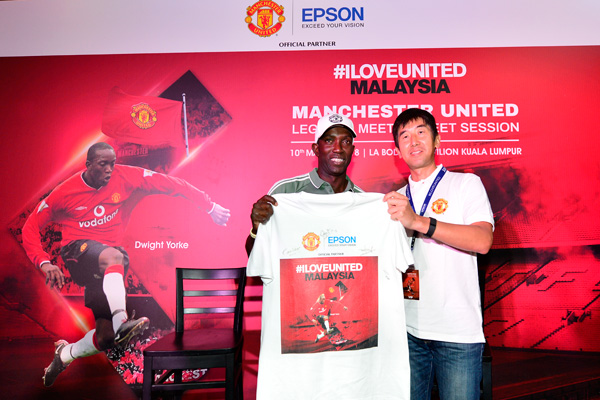 Coach Choe from TLFC added: "The event [by Epson] is good as it gives opportunity to the players to hear first-hand from a legend like Dwight on his experiences with such a big club. It would be better if there are more youth development events such as the one organised by Epson Malaysia where the invited players get to interact with the young ones. The reason is that these kids will eventually graduate from Tunas Lagenda, and they may go on to become professional players themselves, so the learning experience will be beneficial to them."
Epson Malaysia also took the opportunity to bring this opportunity to delight Manchester United fans in Malaysia, as well as members of the Official Man Utd Club supporters. Prior to the event, Epson Malaysia ran a social media contest to engage with fans, who stood a chance to meet the legend during the event.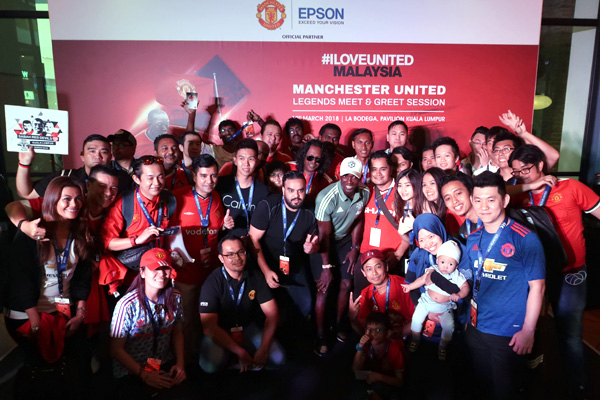 A Man Utd fan, Muhamad Kashfil Azim, was elated to meet the legend and shared: "The event has been good for me from the very start. We hope Epson will bring more legends such as this for the fans. We loved the interaction with Dwight; he was sporting and engaged with the crowd, sharing first-hand football info with both fans and the Tunas Lagenda team."
During the event, Epson also reached out and engaged the brand with the guests of the special "Meet and Greet" session via product demos and user experiences such as photo printing with Epson's latest range of L-series Ink Tank printers, as well as gaming experiences with Epson Projectors. To kick off the event, the legendary icon went on to sign his name on the Epson interactive ultra-short throw projector in the presence of all Epson guests.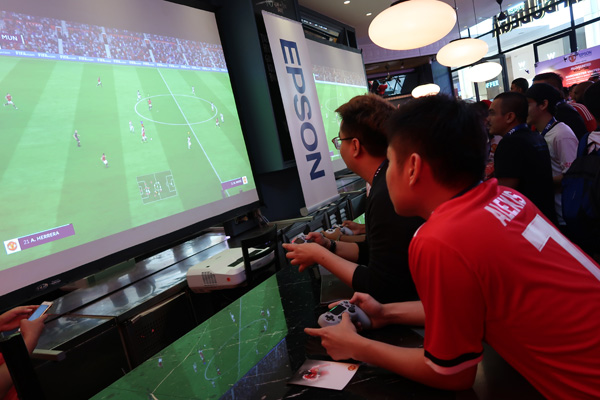 More on Epson Malaysia's local youth football engagement – in early 2017, Epson Malaysia became "The Club Sponsor" for an up and coming local youth football club TLFC, which is the brainchild of our national football legend Haji Bakri, a midfielder who represented the Malaysian national football team in our glory days of the 70s and the 80s.
Not losing the CSR momentum, in mid-October 2017, Epson Malaysia went on to organise the inaugural Epson Youth Cup Under-19 Football Challenge, which drew the attention of six other local youth football clubs from the Klang Valley who competed to win the very first tournament. After battling it out with the other teams, MIFA-SASYA emerged champions, with second and third place going to KL Cityboy FC and UiTM FC respectively.
For more information, please visit Epson Malaysia and Manchester United.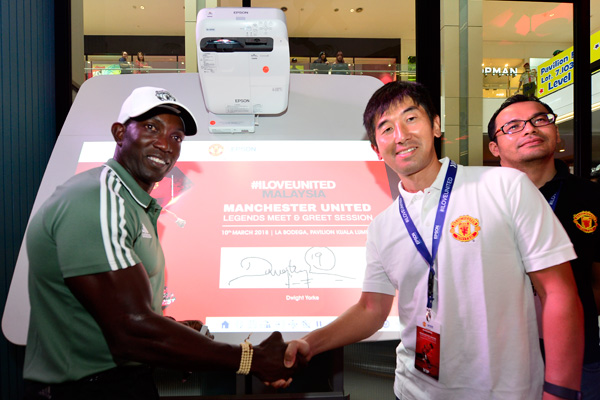 ambassadorclubepsonfootballlocalmanchester unitedplayerprinterprojectorstarteamtouryouth