Energizer Malaysia introduces Refresh Your Car! – A Leading Automotive Fragrance Brand in the USA
Energizer Malaysia today expanded its brand portfolio in Malaysia with the official launch of the Refresh Your Car!® automotive fragrance brand – one of the leading automotive fragrance brands in the United States. Energizer Malaysia's holding company, Energizer Holdings bought over HandStands Holding Corporation, the former parent company of Refresh Your Car!® in 2016.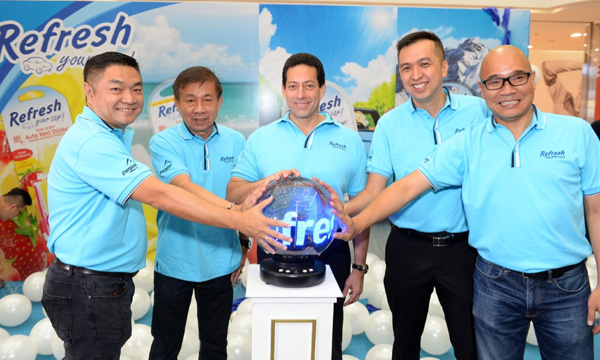 "In recent years, Malaysian residents are registering more than half a million new passenger vehicles every year. Meanwhile, in this tropical climate, unpleasant odours can often linger in our cars despite our efforts to keep our cars looking and smelling good. We see this as an opportunity for us to enter the automotive fragrance segment in Malaysia. With Refresh Your Car!®'s patented odour eliminating and masking technology, we are extremely confident that we can offer an impactful difference to car owners in Malaysia, who face the impact of humid weather on their cars every day," said Alberto Ramirez-Icaza, Senior Director – Developing Markets, Energizer® Holdings Inc.
Refresh Your Car!® air freshener products are offered in four formats in Malaysia:
Vent sticks unique to the brand
Mini-clips oil diffusers
Dual-scent oil diffusers
Gel cans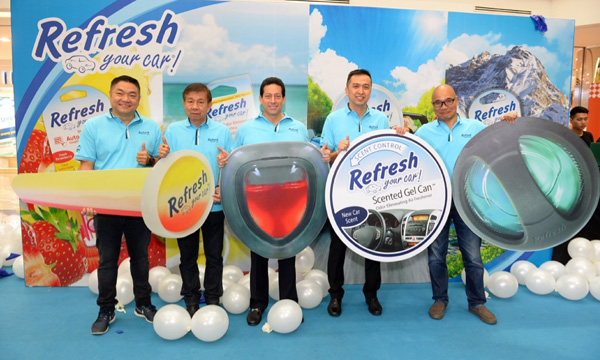 Ramirez-Icaza said Energizer Malaysia targeted to capture 3-5% of the automotive fragrance segment in Malaysia within 6 months. Currently, the segment is valued at RM70.5 million. "While we are kicking off the introduction of our fragrance portfolio in Malaysia by focusing on car owners, we are also looking at the possibility of bringing in our home fragrance products soon, as well as additional car fragrance and auto care products. Some of the Refresh Your Car!® formats such as the gel cans are also suitable for home use, so I welcome Malaysians to have fun with our scents," added Alberto Ramirez-Icaza.
Refresh Your Car!® products are available for purchase from 23 March 2018 at all AEON stores and other selected supermarket chains. For more information, please visit www.refreshyourcar.com.