Review – Plantronics BackBeat 505
Headphones come in all sorts of shapes and sizes, where the designs may cater to different groups of people. Finding the right pair of headphones all depends on your tastes and needs. In this case, the Plantronics BackBeat 505 is most suited for those needing a pair of headphones for on-the-go use, whether it's going to the gym or just passing time while commuting.
Coming in 3 available colours of white, gray, and dark gray, the BackBeat 505 is a pair of lightweight wireless headphones supported by Bluetooth connection that provides a decent bang-for-your-buck. Runners and sporty individuals would find the BackBeat 505 a good alternative to earphones for its wireless and lightweight design. Nonetheless, the headphones can also be used wired when needed.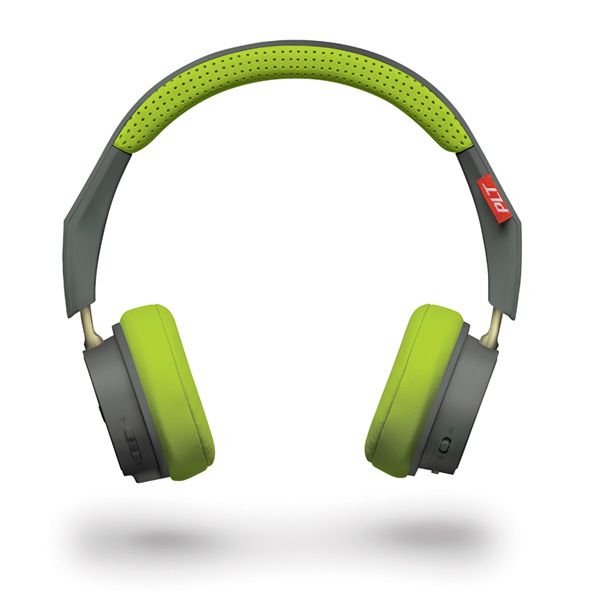 Design
Coming from the family of on-ear headphone designs, the BackBeat 505 is lightweight and compact and can be used either wirelessly via Bluetooth or wired with the 3.5mm cable. The ear cups are soft and padded with memory foam, which, after long periods of use, can feel quite stuffy on your ears. Due to the lightweight and compactness, the BackBeat 505's frame is rather small. Users with larger heads may find this headset hard to fit.
At the bottom of both cups feature several controls — the right cup shares the 'On' switch on a slider with the Bluetooth pairing and below them is a button for answering and hanging up phone calls; the left cup features a button for volume adjustment along with playback buttons. The left cup also holds a micro USB port and the 3.5mm jack.
The ear cups are able to rotate to let the headphones lie flat on a surface or be stored in its included travel pouch. However, the joints that let the cups rotate don't feel very strong, so care should be taken when packing the headphones into a bag with other belongings. Although the frame doesn't fold, its flat profile somewhat compensates for it.
All the controls on the headphones are physical, making it feel less flimsy compared to touch-screen controls.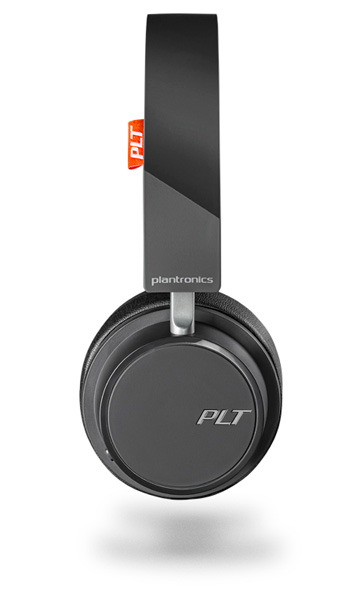 Performance
The BackBeat 505 boasts a decent plethora of features aside from its Bluetooth connectivity. Being a wireless pair, the headphones come with a battery that lasts up to 18 hours off a single charge, which, for its price, is a very respectable amount of listen/play time. Complementing its wireless connectivity is also a built-in microphone.
In terms of Bluetooth connectivity strength, the headphones have a good range of up to 10 meters from any of its paired devices, which is enough for one to easily enjoy music while walking around your house or small office. Additionally, the BackBeat 505 is able to pair with multiple devices at once thanks to its multi-point Bluetooth pairing.
In terms of audio performance, the quality does not disappoint and performs well with different genres. Though, the headphones' isolation is relatively average and does not totally block sound out but this could be partly due to the headphones' small ear cups and/or on-ear design.
Perhaps what is the most interesting part of the BackBeat 505 is the DeepSleep hibernation mode, which purportedly maintains the headphone's battery charge for up to 6 months in the event you forget to switch it off.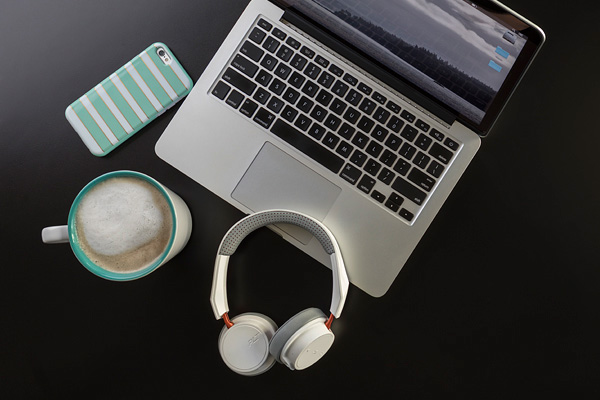 Comfort
Comfort-wise, this is where the headphones have their first true downside. Although the frame is lightweight, it does have its limits for longer listening sessions. The BackBeat 505 is decent enough to wear for shorter periods of time, but after prolonged use it puts a lot of pressure on the ears and feels a little stuffy due to the memory foam.
Out of the box, the BackBeat 505 has an immediately noticeable trait – its small size. This can be quite problematic for larger heads, as even when the ear cups are extended to full length, the cups tend to barely fit your ears. Otherwise, smaller heads should not find this to be too much of an issue.
Verdict
Overall, Plantronic's BackBeat 505 is a decent choice for those seeking a pair of lightweight Bluetooth headphones with good sound quality for on-the-go use, without spending too much on the price tag. With a good battery life and plenty of features, its performance pros might just be able to balance out the comfort cons the headphones has. Recommended if you can feel comfortable wearing it. Photo Journalist
Gadgets, Photography, Automobile, Lifestyle