PUC's Presto celebrates its First Chinese New Year, offering RM1,000,000 worth of Cash and Prizes
Presto, PUC Berhad's ("PUC") home-grown Social Marketing and eWallet Platform, today announced its inaugural festive campaign "FORTUNE BLAST" as it celebrates its first Chinese New Year with Malaysians.
Through the debut of its FORTUNE BLAST campaign which will run from now onwards until March 2, Presto is collaborating with its participating sellers in giving away a total of RM1 million in cash and eVouchers to its Presto Buddies (Presto users) during this CNY.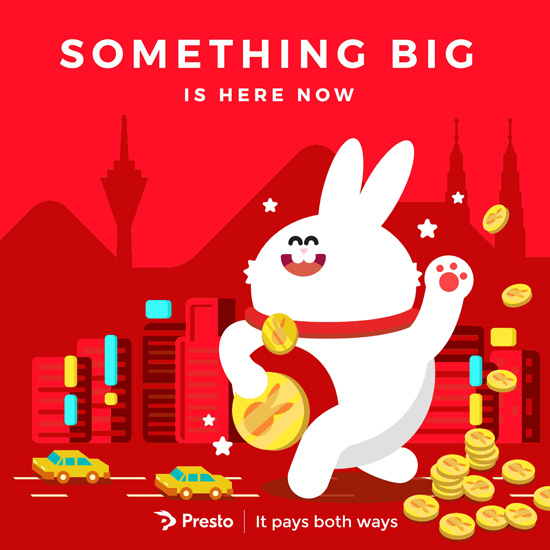 Group Managing Director and Chief Executive Officer of PUC, CHEONG Chia Chou said, "We are excited to debut Presto's inaugural FORTUNE BLAST campaign as we celebrate Presto's first CNY with our growing network of sellers and shoppers. This campaign highlights new choices and ways we bring to experience the festive seasons, while encouraging our Presto Buddies to spread the joy to family and friends with electronic Red Packets that offer opportunities to win big. In line with our motto, we believe in using technology to make people's lives happier, easier and richer and this initiative underscores that continued commitment."
To kick start the excitement of the FORTUNE BLAST campaign, Presto will be giving out a total of 88 electronic Red Packets worth RM2 each every day on the Presto Universe Facebook page from now until February 13. Shoppers will need to access a link on the page to retrieve the FREE electronic Red Packets.
With the electronic Red Packets, Presto Buddies can start to share their CNY joy by giving electronic Red Packets to loved ones to participate in the specially developed FORTUNE BLAST game within the campaign period to win cash and attractive prizes. The fun, interactive game requires players to tap left and right buttons in alternate sequence as many times as possible within the time allocated in order to score points and activate virtual firecrackers.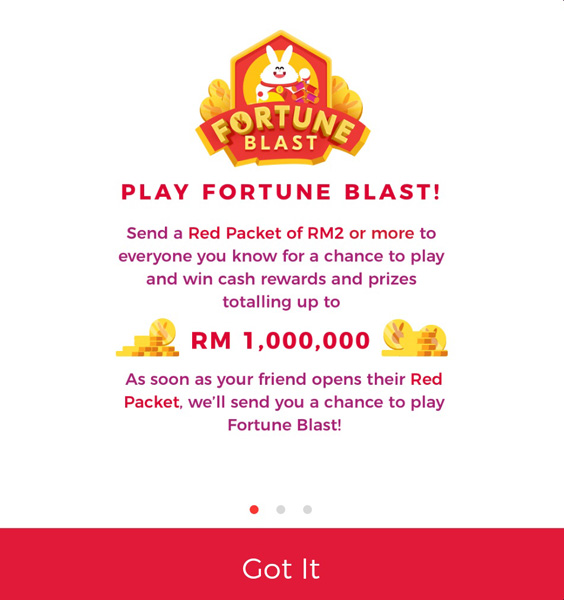 For every electronic Red Packet that is opened, the sender will receive one try at the game and reap instant rewards, with prizes given based on the results of the game – the higher the score, the higher the value of rewards.
To maximize their opportunities to play, Presto Buddies can continue to send more electronic Red Packets. By competing with others and performing well, Presto Buddies can emerge as weekly leaderboard winners where the 20 top scorers will garner even greater rewards in the form of CASH BACK or eVouchers.
The rewards garnered will be placed in the Presto Deals' orders list for purchases made from participating sellers. Presto Buddies will then need to present the related eVoucher QR code at the sellers' physical store or email it to the sellers to complete the redemption.
The participating sellers of the FORTUNE BLAST campaign consist of local and regional brands that have joined Presto's growing sellers' network – Acson, Auto Spahaus, Fujisawa Izakaya, Hair Depot, Lobbee Thai Connection, Luxor Beauty World, Pacific Coffee, Pao Xiang BKT, Pitstop Car Saloon, Premier Experience, Themed Attractions Resorts & Hotels, Vitality Care Wellness (Vcare), Wasabi Concept, Wax Zone, Yuan Soap and many more sponsors, offering an authentic CNY experience to shoppers.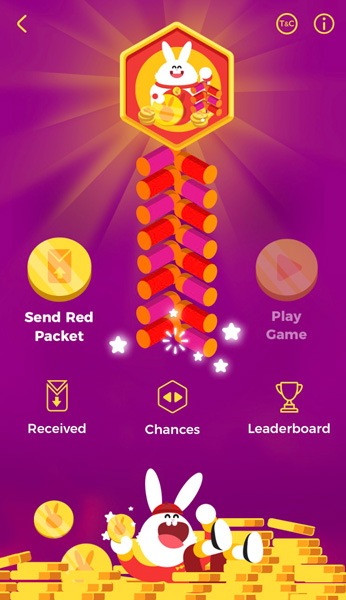 Driven by proprietary best-in-class technology developed by PUC, Presto brings shoppers a new way to save on shopping by earning CASH BACK rewards, at the same time, helps sellers to boost their brand presence and sales to countless of shoppers.
Through a first-of-its-kind social marketing platform, shoppers are connected to a growing network of sellers, accessing unique and rewarding experiences to explore all that Malaysia has to offer from Food and Beverage to retail and many more. Presto also integrates social media to build a sharing community as well as helps sellers to promote their products and services through social media with measurable return on investment ("ROI").
Presto was launched in December 2017 by PUC Berhad to offer a new, innovative proposition as it expands its e-commerce and financial technology (fintech) related businesses. In 2018, Presto will feature an eWallet that will power payments on Presto.