Focus Dynamics Group launches Ministry of Wine E-Commerce Site to serve the growing Malaysian Online Wine Market
Focus Dynamics Group Berhad has launched Ministry of Wine, the Group's first e-commerce site dedicated to wine, at Lavo, here today.
The site www.ministryofwine.com.my is believed to be among the largest wine e-commerce platforms in Malaysia aiming to list more than 5,000 labels of wine in the coming months. Selections will include both Old and New World wines unmatched by any physical wine retailer locally and is expected to be a growth driver for the Group who sees this as the ideal gateway in kick-starting their venture into F&B technology leveraging on the likes of Big Data, Artificial Intelligence (AI), Machine Learning (ML), Digital Payments and Blockchain technology to name a few.
According to Executive Director, Benson Tay, the Group which has established its foothold in the food & beverage, entertainment and lifestyle industry in Malaysia, the next 5 years will be an interesting period of time to watch as markets evolve with transformative outcomes of a more connected business world from participative customer relationships and data-powered decision making.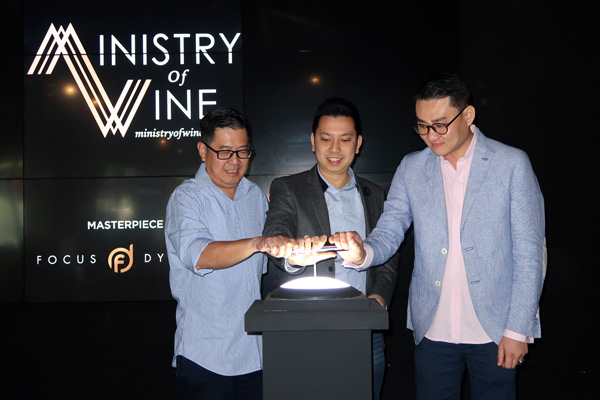 "Businesses, big or small, should take advantage of the rise of this era's digital disruptions and start empowering their workforces and customers alike," said Mr. Tay.
The Group was quick to spot the potential for an online e-commerce enabled wine hub that could offer bespoke services to its existing clientele, and to the growing ranks of new wine lovers. Ministry of Wine's stately grandeur name arose from its vision to be the largest one stop e-commerce and warehouse hub on all things wine in Malaysia. The site is set to enhance customer experience with a slew of bespoke services and curated recommendations catered to the discerning tastes of wine lovers with various secure payment and delivery options available.
"The appetite for wine is growing in Asia. Wine is evolving from a special occasion drink to a daily indulgence for some. With e-commerce fully taken off in Malaysia, Ministry of Wine was launched to leverage this sweet spot of demand and supply with the need for convenience, and an understanding that fine wine consumers require customised services, curated recommendations, knowledgeable on-call sommeliers and same day delivery. In addition, we have a large pool of customers who are familiar with our other F&B brands and trust us to deliver the same level of services through Ministry of Wine," Mr. Tay added.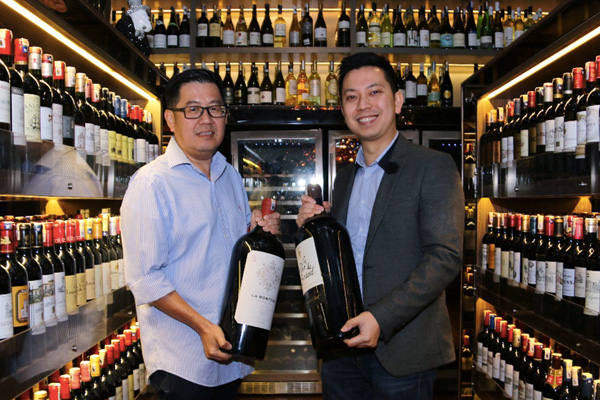 Choosing and purchasing wine can be challenging even at retail due to personal preferences and the many differences in wine varieties and vintages. To take the guesswork out of purchasing wine online, and to differentiate itself from other Malaysian wine sites, Ministry of Wine has introduced bespoke services to help wine lovers understand their own preferences.
The key differentiator is the live chat with experienced e-sommeliers known as Wine Ministers who can explain the finer points and taste profile of the many wines available as well as food and wine pairings, to assist shoppers in making their choice. The site's algorithms also provides wine recommendations to shoppers through their historical purchase data as well as an interactive feedback and rating system. Complimenting this would be the personalized wine bottle service, in which shoppers may opt to etch a special message or initials, turning an ordinary bottle of wine into a memorable keepsake that will be cherished forever.
Mr. Tay explained that Ministry of Wine was set to change the way wine lovers approached, purchased and consumed wine and he also urges the public to stay tune for the launch of the Ministry of Wine's smart mobile application in the next quarter of 2018, which will incorporate features not seen before on any other platforms in Malaysia.
beverageBusinesse-commerceministry of wineonlineretailsitewine