Superior Optical Performance and High Functionality with the AF-S NIKKOR 180-400mm f/4E TC1.4 FL ED VR
Bringing together remarkable optical quality, agility and high functionality for sports and wildlife photographers, Nikon (Malaysia) Sdn Bhd is pleased to announce the new AF-S NIKKOR 180-400mm f/4E TC1.4 FL ED VR.
The AF-S NIKKOR 180-400mm f/4E TC1.4 FL ED VR is a super-telephoto zoom lens employing a built-in 1.4x teleconverter – the first for NIKKOR lens for Nikon SLR cameras – that covers a broad range of focal lengths and is compatible with both FX- and DX- formats. It covers the 180-400mm focal-length range in FX-format and extends to 252-560mm when using the built-in teleconverter1.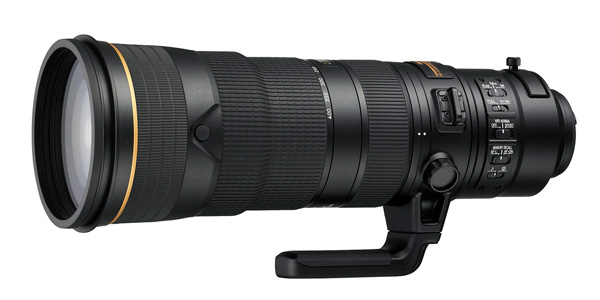 "This marks another first in our books and is certainly not the last as we continually strive to turn impossibilities into possible solutions, pushing the boundaries of innovation to suit the demands of the market.  Harnessing the built-in teleconverter on top of Nikon's super-telephoto zoom lens, the new AF-S NIKKOR 180-400mm f/4E TC1.4 FL ED VR has the ability to capture sports, events and wildlife in true lifelike brilliance at an increased reach without having to break posture, making it a true powerhouse for serious field photographers on the prowl for maximum versatility," says David Ng, Managing Director of Nikon (Malaysia) Sdn Bhd.
The new lens is designed for subject-acquisition performance realised with further improved autofocus (AF) performance that utilises an enhanced drive control algorithm of the AF motor, and a Vibration Reduction (VR) effect equivalent to a shutter speed 4.0 stops2 faster. Keeping images sharp and vibrant, the use of Nano Crystal Coat and other anti-reflective coatings also helps suppresses ghosting and flare.
Offering easy operability in shooting movements from varied distances without the need to change one's shooting posture and switching lenses midway is the teleconverter switch. The switch can be easily enabled with a flip while holding the camera grip. This ensures one never misses out on the action, while making photography equipment more compact – in fact, its lightweight body is made possible with a fluorite lens element and magnesium alloy to keep the lens easily bundled up into the camera bag. From capturing dramatic sprints on the racetrack to photographing a shy Artic fox in the midst of winter, the latest NIKKOR telephoto lens is also equipped with a superior dust- and drip-resistant structure, and antifouling performance that complies with the reliability that professional photographers require to keep up with the moment.
AF-S NIKKOR 180-400mm f/4E TC1.4 FL ED VR Primary Features
Marrying convenience with professionalism: Excellent for sports and wildlife photography, the telephoto 180 mm to super-telephoto 400 mm focal length range would come into effective use. Naturally, high-speed long telephoto lenses are an advantage for those assignments as relative high shutter speed are made possible.
The first for NIKKOR lens for Nikon SLR cameras, the AF-S NIKKOR 180-400mm f/4E TC1.4 FL ED VR is a telephoto lens with a built-in 1.4x teleconverter that easily switches with a lever to extend to a focal length of 560mm. A tripod collar ring also enables smooth switching between horizontal and vertical orientation, along with a zoom ring that is effortlessly operated while holding onto the tripod collar.
Photographers can access controls on the lens easily, which are optimally designed according to shooting posture. Additionally, the lens body, including movable parts and other sections, is designed with dust- and drip-resistant performance, making shooting outdoors under challenging terrains possible without compromising image clarity. Fluorine coat applied to the lens also ensures high antifouling performance.
Employing a fluorite lens element as a protective glass, magnesium alloy, eight ED glass elements, the lens' lightweight body, weighing at approximately 3,500g, also comes as an advantage as it adds comfort and operability during shooting which realises agility.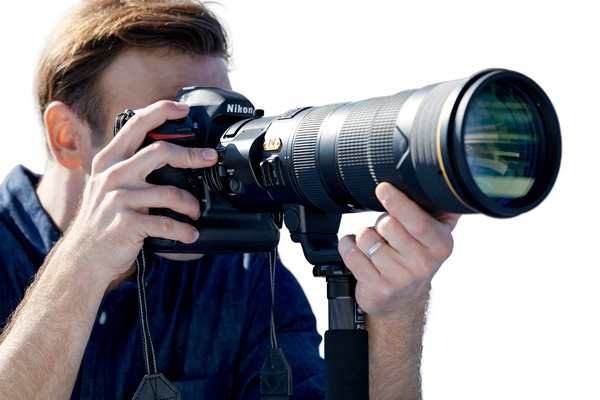 Minute details not to be missed: High-performance anti-reflective coatings including Nano Crystal Coat also give priority to clear images, minimising ghost and flare effects that would otherwise degrade images.
High maximum reproduction ratios with close-up shooting at telephoto positions (0.25× when the built-in teleconverter is not used, 0.36× when it is), allows a photographer convey his artistic vision, while minimizing any disproportionate size difference between the captured image and the subject in real life. Resolution of images is further optimised for high-megapixel DSLRs, providing stability across the entire frame even at the maximum aperture, allowing sharp and high-resolution captures.
Upgraded tracking for fast-moving subjects: The enhanced drive control algorithm of the AF motor increases accuracy of subject tracking based on AF detection results, perfect for photographers capturing moving subjects such as horses riding across the beautiful sunset. When attached to the Nikon D5, D850 or D500, focus points located in sections of the outer areas of the 153-point AF system can be used as cross sensors for easier subject acquisition regardless of built-in teleconverter usage – even in the peripheral areas of the frame3.
An improved and evolved VR feature, the NORMAL and SPORT modes – also lends to quick tracking of subjects that are erratically moving for easy framing, where an effect equivalent to a shutter speed of 4.0 stops2 faster is employed. As blur-corrected images can be viewed in the viewfinder, this mode makes it particularly ideal for shooting sports scenes.
Availability
For more information on the new AF-S NIKKOR 180-400mm f/4E TC1.4 FL ED VR, and other Nikon products, please visit www.nikon.com.my.
1 When attached to a DX-format camera, the angle of view is equivalent to that of a 270-600 mm lens in 35mm format (378-840 mm when using the built-in teleconverter)
2 Based on CIPA standards. In NORMAL VR mode. When a digital SLR camera equipped with a full-size, 35mm film equivalent image sensor is used. Measured at the maximum telephoto position
3 This feature will be available with a firmware release at a later date
*When the built-in or an external teleconverter is used, the focal length may not be displayed correctly in shooting information Photo Journalist
Gadgets, Photography, Automobile, Lifestyle