Sennheiser presents The Future of Audio with all-new flagship store in KLCC
A unique audio experience awaits the public, as Sennheiser today launched its new flagship store in Suria KLCC. A combination of elegance and exclusivity, the new Sennheiser store will offer a retail experience that brings consumers to the world of audio excellence with the brand's large offering of headphones, earphones, microphones and amplifiers. The store houses the widest range of Sennheiser's consumer and professional audio products in Malaysia and will also feature seasonal audio products available only to Sennheiser stores worldwide.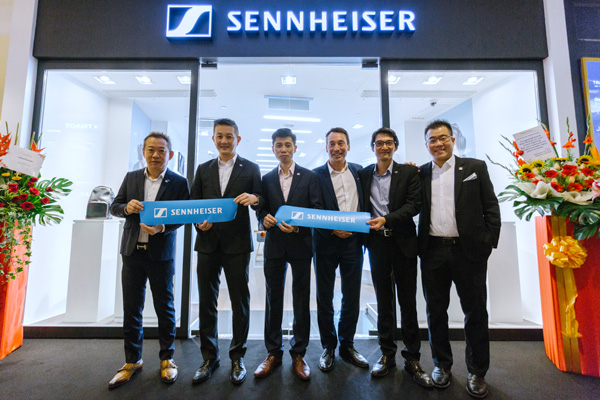 "We are pleased to host our latest flagship store in a prominent landmark location such as Suria KLCC. As consumer preferences evolve, so do our retail experiences. We want to be an integral part of every audio lover's journey by offering a place for music lovers, content creators and gadget fans alike to gather and exchange experiences together with Sennheiser, as we continue to bring the future of audio to Malaysia," said Martin Low, Managing Director of Sennheiser Asia.
Home of the best headphones in the world
The new Sennheiser store was designed to create the ultimate audio experience for everyone. It is the first Sennheiser store in Southeast Asia to house the best headphones in the world, the Sennheiser HE 1. Retailing at a €50,000 price tag, the world's most advanced headphone system embodies the best in audio engineering, design, and comfort that is housed in Carrara marble, combined with a state-of-the-art patented amplifier.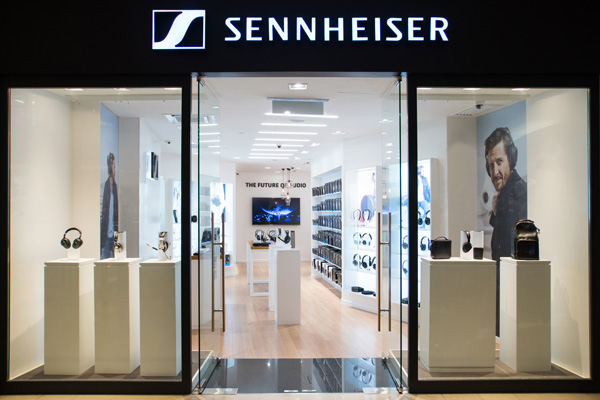 Audiophiles in Malaysia now have a rare opportunity to get up close and personal with the Sennheiser HE 1 first hand by calling store to book an experience session at the new Sennheiser store during store opening hours.
Bringing prominent music partnerships to the heart of Kuala Lumpur
Sennheiser has delivered audio excellence for over 70 years and has continued shaping the future of audio through various partnerships. The new flagship store will carry exclusive products from Sennheiser's prominent collaborations with some of the most notable brands and musicians in the world.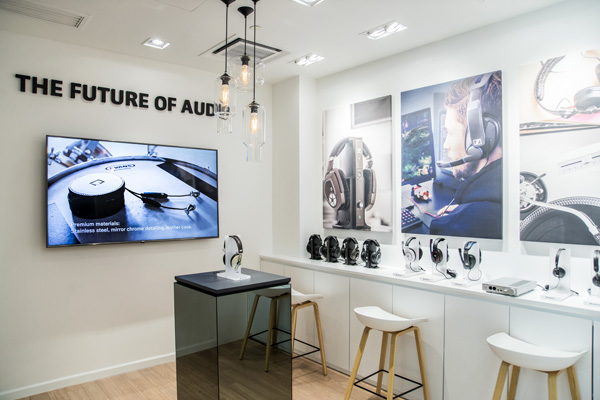 One in particular is the Sennheiser MOMENTUM HD 1 Pink Floyd Edition (MYR 2,649) – a unique pair of headphones created to commemorate the longstanding partnership between Sennheiser and Pink Floyd, one of the world's pioneering and influential bands. Celebrating Pink Floyd's "Their Mortal Remains" exhibition at London's Victoria and Albert Museum, Sennheiser designed this special edition of the MOMENTUM Wireless. The MOMENTUM HD 1 Pink Floyd Edition features intricate references to Pink Floyd such as the printed triangles, rainbow coating background on the ear cups, and a multi-colour stitching on the headband.
Fans of electronic music are also in for a treat as the Robin Schulz limited edition of the legendary Sennheiser HD 25 headphones will also be offered in store. One of Germany's most successful artist, Robin Schulz has relied on Sennheiser technology since the start of his career. The HD 25 Robin Schulz Edition (MYR 1,390) includes the star DJ's engraved autograph on the earcup in a brilliant-white, stylish finish, specially tuned for all monitoring jobs and for listening to music at home or when on the move.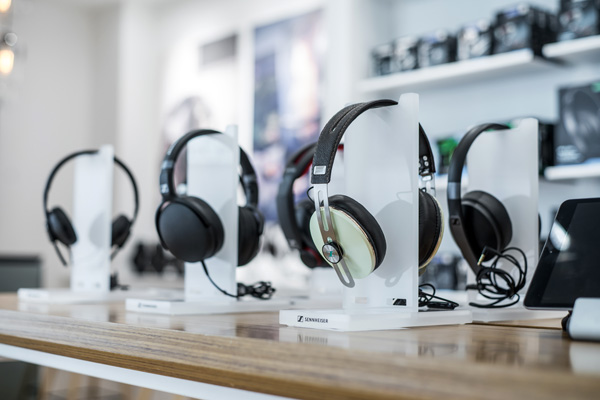 Another highlight of the flagship store that Sennheiser customers can be excited about is the Dior Homme x Sennheiser Edition. A partnership that combines the best of French couture and German audio engineering has given birth to an assembly of inspiring style and technology that cannot be found anywhere else in the country. The collection features four exclusive bundles (MYR 5,300 – MYR 46,00) ranging from the reference class Sennheiser HD 800 S headphones matched specifically with the HDVD 800 headphones amplifier, the PXC 550 Wireless audiophile noise-cancelling wireless travel headset, and the superb IE 800 ear-canal headphones that come exclusively in the unique Dior Homme style and finish, and paired with uniquely-designed Dior Homme leather backpacks and pouches.
Smart audio solutions for mobile content creation
Apart from headphones and earphones, the store will also showcase Sennheiser's current and future audio solutions for smart devices. From inconspicuous clip-on microphones to rugged handhelds (MYR 969 – MYR 2,399), Sennheiser's digital products that deliver high-quality audio for mobile journalism and podcasting with smartphones and tablets can now be purchased in-store. Consumers will be able to experience the future of mobile 360° content production with Sennheiser AMBEO immersive 3D audio technology products like the AMBEO SMART HEADSET (MYR 1,690). This compact headset for immersive 3D audio recording lets consumers capture and listen to binaural audio recordings on their smartphones with unprecedented simplicity.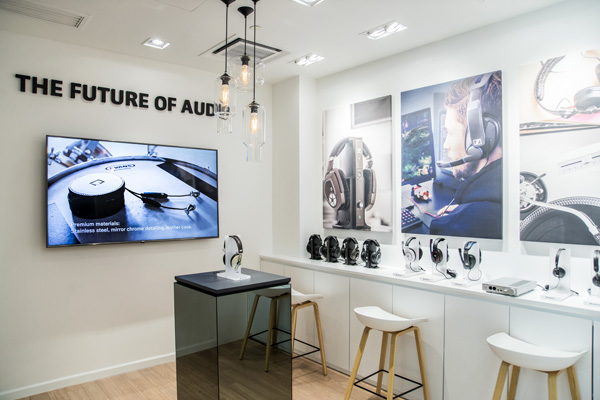 Grand opening specials
To celebrate the launch of Sennheiser's new flagship store, audio enthusiasts can look forward to a series of exclusive storewide promotions, gift with purchases and MYR 20 star buys that will be happening daily throughout the official launch week.
Store promotions (Valid from 23 – 28 January 2018, while stocks last):
20% Off Storewide
Exclusive Audiophile Bundle

HD 800 high end reference headphone + HDVA 600 headphone amplifier at MYR 6,490 (U.P. MYR 13,588)
Purchase with Purchase

Purchase the URBANITE/URBANITE XL wired headsets at only MYR 50 (U.P. MYR 899/MYR 1,169) with every minimum spend of MYR 399
Gift with Purchase

Free Sennheiser water bottle (worth MYR 45) with every MYR 199– MYR 599 spent
Free Adidas pouch (worth MYR 150) with every MYR 600 – MYR 1,299 spent
Free Sennheiser water bottle and Adidas pouch (worth MYR 195) with every MYR 1,299 and above spent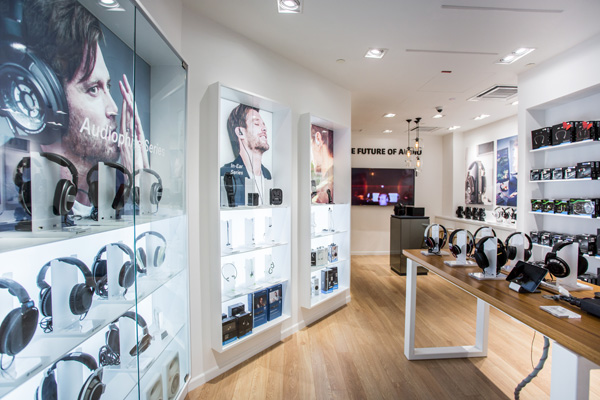 MYR 20 star buys (Limited units available, while stocks last):

The Sennheiser store is open daily from 10am to 10pm and is located at Lot 134, Level 1, Suria KLCC. Members of the public can contact the Sennheiser store by phone at +60 3 2181 2912.