Samsung Premium Experience Store opens its doors in Pavilion Kuala Lumpur
Samsung Malaysia Electronics celebrated the official opening of its latest Samsung Premium Experience Store in Pavilion Shopping Centre, to give Samsung fans in the city another outlet to fully experience the Galaxy ecosystem. Located in Kuala Lumpur's golden triangle, city dwellers can immerse themselves in all of Samsung's innovations at this premium experience store.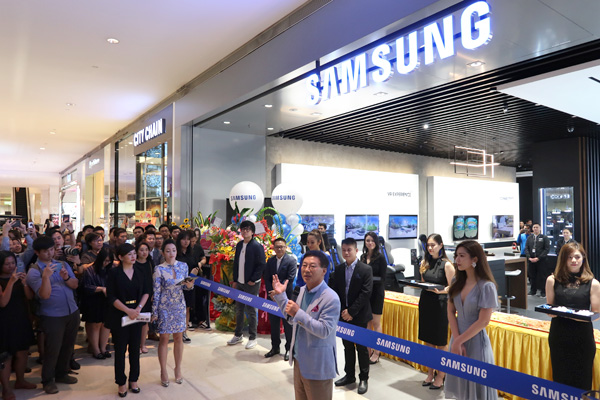 "The launch of the newest Samsung Premium Experience Store here in Pavilion is proof of the support that our fans have been continually giving us. We are thrilled to officially open the doors to yet another Samsung Premium Experience Store, and we are confident that tourists, shoppers, Samsung fans and tech enthusiasts will find that stepping into this store will be an immersive and enlightening experience," said Mr. Yoonsoo Kim, President, Samsung Malaysia Electronics.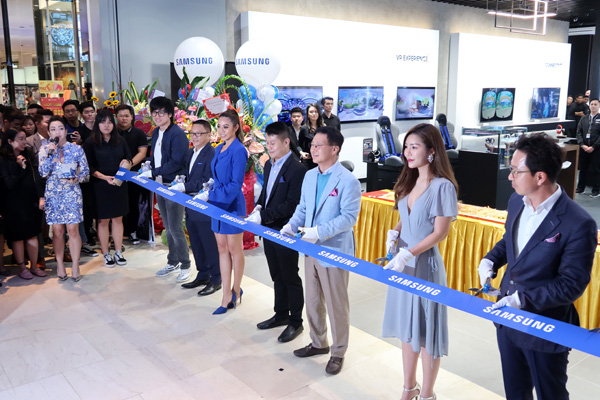 The newly-launched Samsung Premium Experience Store is designed to be a one-stop retail solution with a total built-up area of 4,241 square feet. It offers the full range of Samsung smartphones, tablets, wearables and accessories which harmoniously make up the Galaxy ecosystem. Additionally, the store will also graciously receive customers and their Samsung devices for personalised after-sales services, therefore completing a customer's all-round Samsung experience.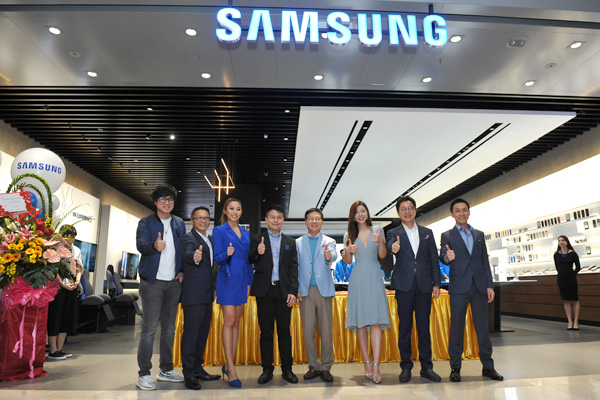 "We pride ourselves not only for our high-quality and innovative products, but the experiences our customers go through with their devices after the sale is made. We hope that with the availability of this store, customers will be able to fully experience Samsung, from mobile innovation to unmatched customer relations," added Mr. Kim.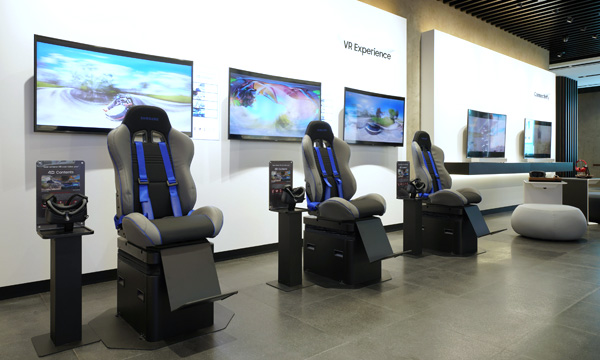 Apart from offering services and products via sales, visitors of the store will be able to fully experience the Galaxy ecosystem through multiple refreshing experiential zones set up within the store's spacious and open concept area. For example, the Virtual Reality (VR) station combines Samsung's latest and most innovative VR product, the Gear VR, with a large and gorgeous display in its latest flagship, the Galaxy Note8, to truly immerse its visitors in one wholesome and entertaining experience. The best part is visitors will get to enjoy these experiential setups for free.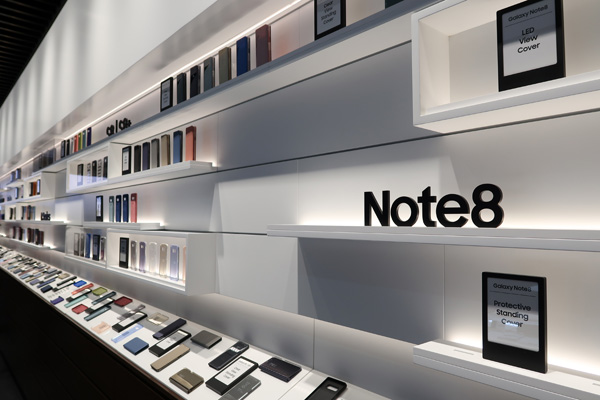 In celebration of the official opening, Samsung mobilised several opening promotions, exclusively to the store in Pavilion. From now until 18th February 2018, customers who purchase a flagship smartphone (Galaxy Note8, FE, S8, S8+ and A8+) at the store will be entitled to gifts worth a total of RM347 (one side screen protector worth RM99, a Bluetooth headset worth RM99 and a Smart Care Screen Protection Plan worth RM149).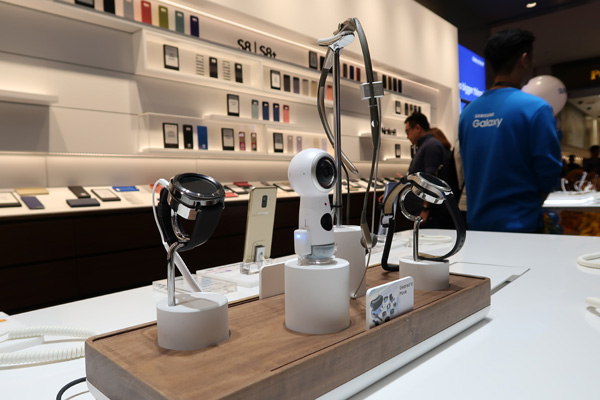 Not only that, Samsung fans are able to receive great freebies without needing to purchase a new device as well. As part of Samsung's goal to create rich experiences for its consumers, Samsung has invited DialogHub of Malaysia to introduce ClearPlex ProtectionPro for the first time in Southeast Asia. During this promotional period, the first 50 customers per day who walk into the store with a Galaxy smartphone of their own will be entitled to a free ClearPlex ProtectionPro worth RM99.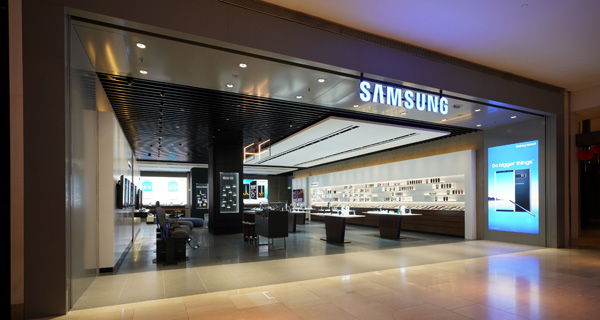 Apart from that, from now to 18th February 2018, Samsung is running some opening promotion activities. To find out more details on the activities, please visit: www.samsung.com/my/offer/mobile-ses-pavilion.
cafecentreconceptexperiencegalaxypavilionSamsungserviceshopsmartphonestorevr