Samsung Malaysia Electronics kick starts the year with giggles, eye-catching floats and countless selfies by the pool with its all new Samsung Galaxy A8 (2018) and Galaxy A8+ (2018), making every moment worthwhile.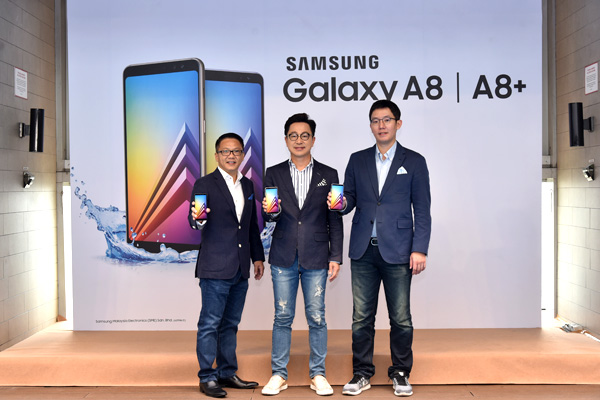 Designed for fun seekers to capture every moment brilliantly, the Galaxy A8 (2018) and A8+ (2018) feature a Dual Front Camera and it is IP68-rated to protect itself from water and dust, allowing users to capture various types of adventure, from casual park strolls, to pool parties, and even hikes up Broga Hill on a rainy day.
"We are delighted to host a pool party to welcome 2018 and at the same time, reveal the new Samsung Galaxy A8 and Galaxy A8+! We understand that millennials today enjoy documenting and sharing their experiences on social media, so Galaxy A8 and A8+'s Dual Front Camera ensure all selfies captured – whether in or out of the water – are flawless; allowing users to readily upload and share their memories on social media. Selfie enthusiasts, Galaxy A8 and A8+ are made especially for you!" said Mr Yoonsoo Kim, President of Samsung Malaysia Electronics.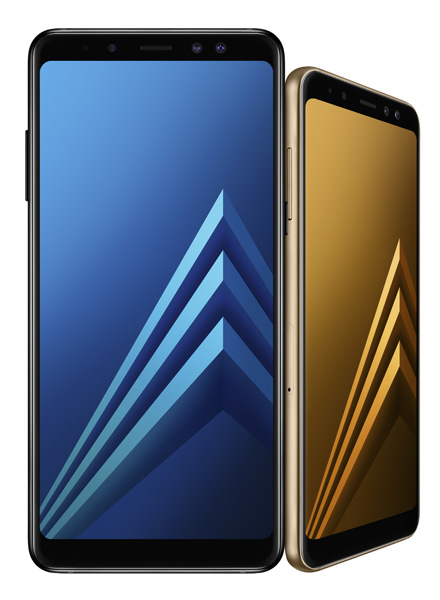 The first for Samsung, the Galaxy A8 (2018) and A8+ (2018) feature a Dual Front Camera to snap the best selfies, no matter what angle they are captured from. With the 16MP+8MP F1.9 Dual Front Camera, which is made up of two separate cameras, you can switch between the two to take the type of selfie you want – from close-ups to portrait shots with a clear and crisp background. Following the footsteps of its flagship siblings, the Galaxy A8 (2018) and A8+ (2018)'s advanced Live Focus feature allows you to easily adjust the background blur ('bokeh' effect) before or after you take the picture to create high-quality images.
From day to night, the advanced features of both the Galaxy A8 (2018) and A8+ (2018)'s front and rear cameras ensure you capture sharp images, even in low-light conditions with F1.9 and F1.7 aperture. Whether you are out at the beach with friends till sunset or out dancing during Ladies' Night, rest assured that selfies and images capture are vivid and clear. The new devices also allow you to customise your photos with fun options, from adding stickers to your selfie or highlighting a culinary extravaganza with Food Mode. With the 16MP F1.7 rear camera, every photo is captured perfectly on your first try, appearing crisp, detailed, and vibrant – ready to be shared with others as it is. Foodies, capture and share your mouth-watering food pictures on social media and make your friends wish they were with you during your food hunt!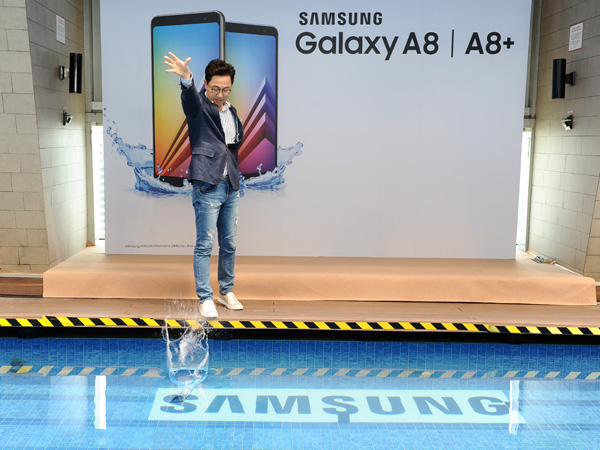 Offering IP68 water and dust resistance, the Galaxy A8 (2018) and A8+ (2018) can withstand the elements, including sweat, rain, sand and dust. Snap fabulous and gorgeous underwater pool selfies with friends or answer calls in the rain without a fuss. With the A8 and A8+, you won't have to worry too much about weather conditions or the environment you're in, because rain or shine, that perfect selfie is sure to #MakeYourMoment a memorable one!
Shaky video footage will be a thing of the past with video digital image stabilisation (vDIS) technology, and with an added hyperlapse feature, you can now create time-lapse videos that let you record, tell and share even longer stories. Video blogging (vlogging) with friends and family to capture every moment will be more fun and exciting with the Galaxy A8 (2018) and A8+ (2018).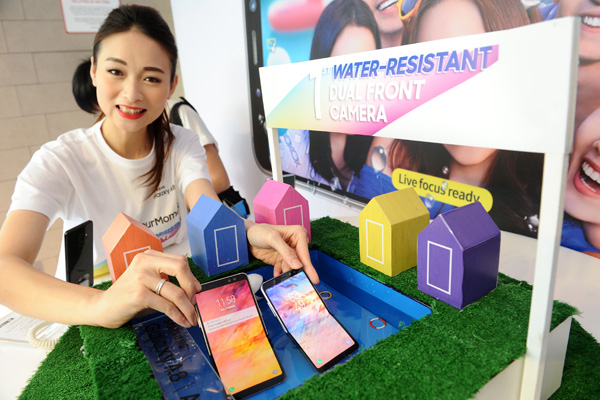 Both these devices also allow you to glance through notifications thanks to the Always On Display, without ever unlocking your phone. Moreover, there is no need to worry about leaving your wallet at home as Samsung Pay is installed in Galaxy A8 (2018) and A8+ (2018). Every transaction via Samsung Pay is simple, yet very secure. All it takes is one swipe and one fingerprint scan.
The Galaxy A8 (2018) and A8+ (2018) are powered by 3,000mAh and 3,500 mAh batteries respectively, with 4GB / 6GB RAM memory and storage of 32GB and 64GB for both devices respectively. Not only that, other flagship-type features offered by Samsung's two latest smartphones include Bixby, Dual Messenger and storage expansion via SD card slot.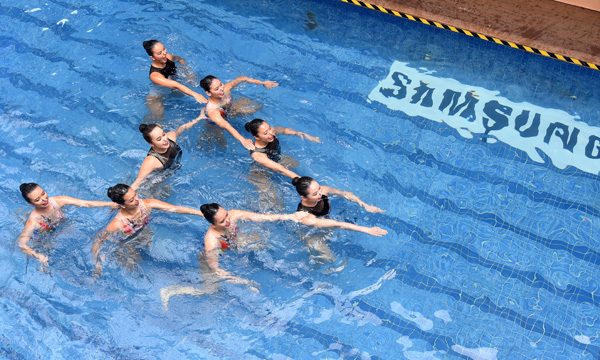 The Galaxy A8 (2018) and Galaxy A8+ (2018) is available in Malaysia at the recommended price of RM1,799 and RM2,499 respectively (inclusive of 6% GST). Both devices are also available in Black, Gold and Orchid Gray to suit your personal style.
To celebrate the official launch of the Galaxy A8 (2018) and A8+ (2018) in Malaysia, Samsung invites you to enjoy an exclusive 3-day Early Bird Rewards promotion from 19th to 21st January 2018, where you have the opportunity to receive a free 10,000 mAh Battery Pack and a free 64GB Memory Card with any purchase of Galaxy A8 (2018) or A8+ (2018) at all participating outlets, while stocks last. For more information, please visit www.samsung.com/my/offer/mobile-galaxy-a8.
For more information on the Galaxy A8 (2018) and Galaxy A8+ (2018), please visit Galaxy A8 page and Galaxy A8+ page.