Geek Fam takes home the Title of Asia Pacific Predator League 2018 Winner
After a three-month run, Asia Pacific Predator League 2018 has officially come to the end. This year's tournament announces Geek Fam as the winner of the world-class gaming tournament, Asia Pacific Predator League 2018. Geek Fam's victory marks their excellencies of skills and strategies in gameplay by defeating all rivals and make their country proud. The preliminary round of APAC Predator League 2018 has run since October 2017 with great enthusiasm from gamers as evidenced by the high number of participants across the countries, reaching around 1,197 eSports teams.
GeekFam from Malaysia with Skemberlu, March, ChYuan, Oli dan Playhard as their members made it it to the first place after beating out BOOM.ID from Indonesia in the finale, with Quid Pro Quo from the Philippines in the third position. It was an 2-1 victory for Geek Fam.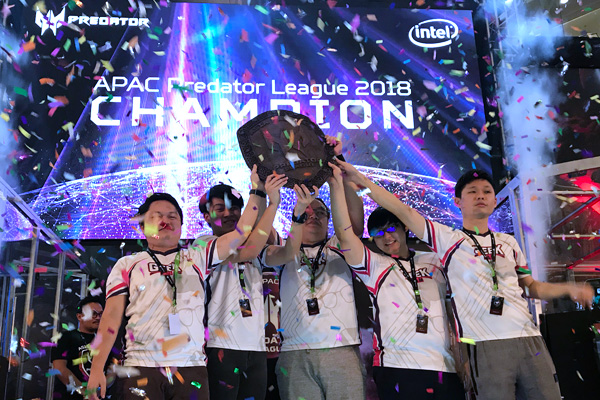 Asia Pacific Predator League 2018 brought up the popular DOTA 2 and gathered 8 finalists from 8 participating countries. The first preliminary round of Asia Pacific Predator League 2018 was conducted in each country. The winners passing the preliminary rounds of each country were invited to the final round in Jakarta, Indonesia.
"It is with great pleasure and gratitude that we have been able to successfully hold the Asia Pacific Predator League, our world-class biggest eSports tournament here in Jakarta. Congratulations to Geek Fam from Malaysia for coming out on top of the first-ever Asia Pacific Predator League. This winning moment will inspire young generation in Asia and we will continue to support their talent and achieve success as best we can.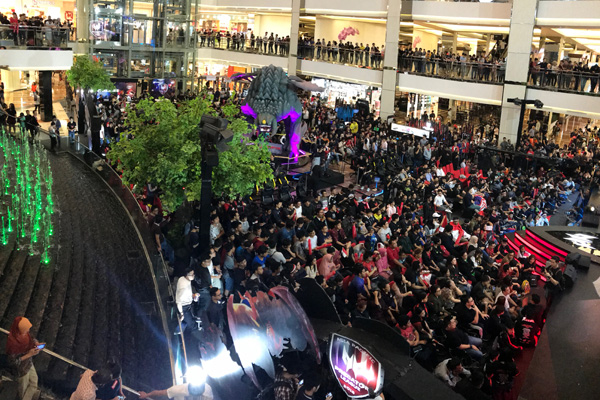 And this is not the end of the journey, but a kick off for next challenge. In 2019, we will extend the tournament reach to 14 APAC countries, and the grand final of Predator League 2019 will be in Bangkok, Thailand! With bigger scope and reach, we will fully support participants to utilize the Predator gaming series and win the battle!", said Andrew Hou, President of Acer Pan Asia Pacific.
"We are absolutely delighted that the Malaysian leg champion, Geek Fam has conquered the inaugural Asia Pacific Predator League! I believe this victory will provide a boost not just to Geek Fam but also serve as inspiration to the many gaming enthusiasts in Malaysia. We believe that the gaming ethos is on the rise especially among the young generation; Acer will continue to support the gaming community in Malaysia through our products as well as nurture teams with potential towards international stardom." said Ricky Tan, Managing Director of Acer Malaysia.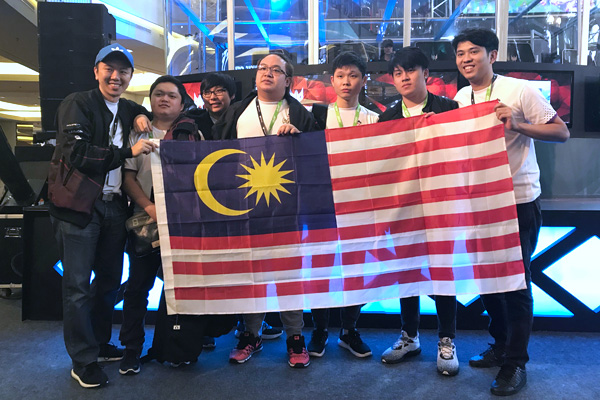 "Predator League 2018, the first gaming tournament from Acer went off without a hitch and this was largely down to your very much excitement and support. It is an honor for us to be able to conduct a regional world-class tournament in Indonesia and also to set the bar for the next organization of Asia Pacific Predator League. Through Predator League, it is hoped that we can contribute much toward the development of the gaming industry." said Herbet Ang, President Director of Acer Indonesia.
For further information about Asia Pacific Predator League 2018, visit predator-league.com.
Acerasia pacificdota 2esporsgaminggeek famjakartaleaguemalaysiapredatorteamtournamentwinner