Explore the Color of Romance with the OPPO F5 Dashing Blue Edition
The season of romance is nearly upon us with Valentine's Day around the corner, and to get consumers in the mood for love, OPPO, the 'Selfie Expert and Leader', today unveils the F5 Dashing Blue Microfilm that is leaded by Taiwanese Singer, Eric Chou and famous local artist, Min Chen, the OPPO F5 Selfie Icons. The microfilm named "Listen to Your Heart" (倾听你的声音)  was specially produced by OPPO Malaysia designed to exude romance.
The microfilm is a romantic love story of how the magic and passion of the F5 Dashing Blue Edition brings Eric Chou and Min Chen together. Taiwanese Singer, Eric Chou plays the role of Ah Zhe (阿哲) who acquires mind-reading ability through the OPPO F5 Dashing Blue. Whereas Min Chen (小贞) is a kind-hearted and filial, yet stubborn granddaughter, with fate bringing them together through chance encounters.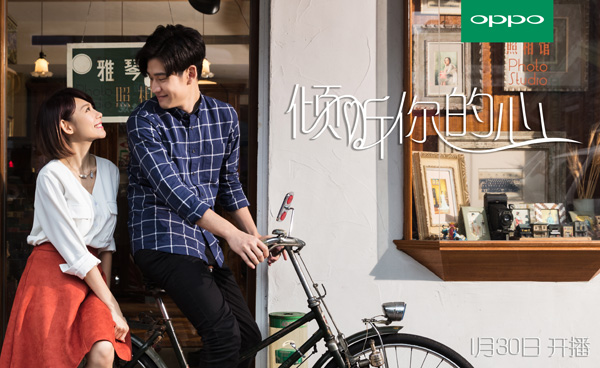 To spice up the romantic season and celebrate the new arrival of the F5 Dashing Blue Edition, this striking new color continues the success of the F5 series, OPPO's first full-screen model featuring groundbreaking A.I. Beauty Recognition technology designed to personalize beautification.
F5's endorser, Eric Chou expressed, "I am enchanted by the exciting dashing blue tones of the phone. It is certainly a gorgeous splash of color that calms me down, livens up my outfits and gives me a stylish confidence. It's such an eye-catching color that appeals to both males and females."
'Selfie Icon' Min Chen also commented, "I'm so impressed with the new gorgeous colour of the F5. It's such a romantic color, and one of my favorites! I am so excited to be able to use my phone in a color that not only effortlessly completes my outfit, but is beautiful to own."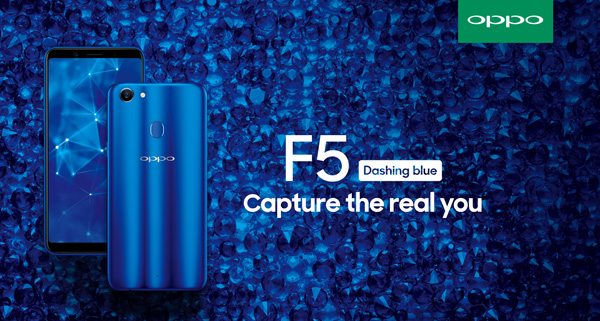 A Classic and Bold Colour
While some may assume the color of romance is fiery red, it's the calming color of blue that symbolizes qualities such as loyalty, happiness, faith, and an unwavering love that is rooted in familiarity. When it comes to fashion, blue signifies sophistication and nobility, which is why the F5 Dashing Blue is an inspired and trending colour that stands out in the crowd. So if you are looking for the right gift to proclaim your solid love and affection in style, F5 Dashing Blue is definitely an ideal Valentine's Day gift.  Perfectly capturing the light with an eye-catching effect on the rear of the body, the F5 Dashing Blue is finished with a glossy blue effect, above which streaks of light appear gleaming and flashing when held to the light.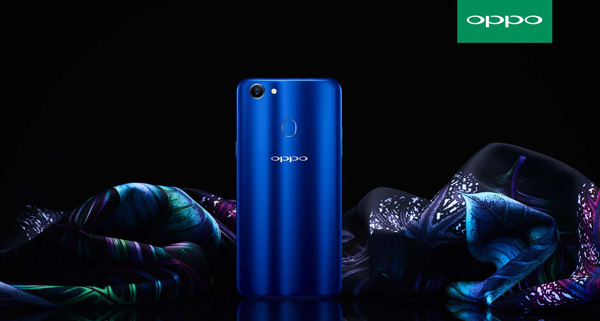 A.I. Beauty Recognition Technology
As with OPPO's other F5 series models, Dashing Blue Edition features A.I. Beauty Recognition technology for personalized beauty. The A.I. gathers information and learns the specific facial features of different people from its centralized image database while professional photographers and make-up artists were consulted during the R&D process. The resulting A.I. Beauty Recognition technology draws on the database to help people become more beautiful.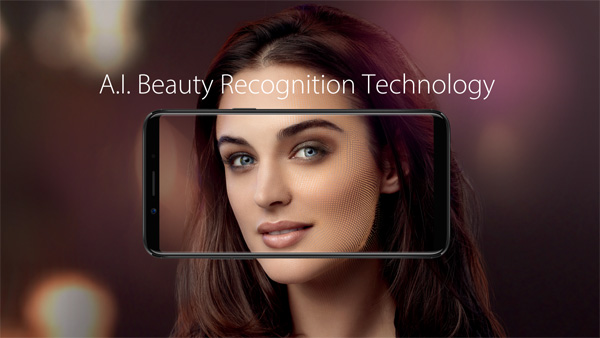 Higher Resolution, Better Results
F5 Dashing Blue features a 20MP front camera with an F/2.0 aperture and a 16MP rear camera with F/1.8 aperture. Compared with other competitors' 13MP or 16MP camera in the same price range, the device has a higher resolution (2160×1080) and better photo quality. The cameras can deliver Bokeh effects, and the front HDR solves any over-exposure issues.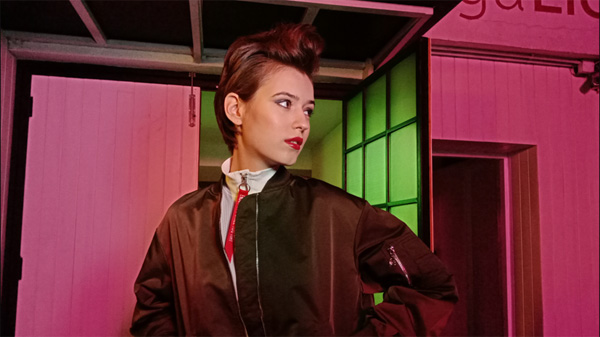 Full-Screen and Graceful Design
F5 Dashing Blue features a 6.0-inch full-screen FHD+ display, giving the user a vivid visual enjoyment without the need to increase the size of the phone. It offers a high-resolution 2160 x 1080 dpi screen with 18:9 aspect ratio while the sleek unibody offers a visually slim appearance without any cut-offs. The gracefully curved body fits well in the palm, expressing a simple and elegant look. Also featured is Facial Unlock, the new face recognition technology that will recognize its user and unlock within 1 second.
Color OS – Smoothest To-Date
OPPO's Color OS 3.2, together with 4G RAM + 32GB ROM memory gives the operating system much smoother user experience; the apps start 23.9% faster than before. The O-share file sharing Technology is 100 times faster than Bluetooth – 8 to 10 pictures (3MB each) can be transferred between OPPO phones within 1 second.
Less Heat and More Powerful
The flagship Octa-core CPU processor uses less energy, produces less heat while giving a higher performance speed (40% increased performance compared to the previous Color OS versions). With such powerful processing power, the transition between apps is smooth and gives an unprecedented mobile gaming experience. Split Screen allows two applications (e.g. Whatsapp and YouTube) can run on one screen at the same time.

Enjoy Life's Moments for Longer
The F5 Dashing Blue battery life is longer thanks to the 3200Ah battery and the Continuous Optimizing Technology which manages the apps running on the device, allowing the user up to 12 hours of continuous use (simulated test). The Do Not Disturb function for gaming will display an incoming call in the form of a banner. Your gameplay will not be interrupted while ensuring you will not miss any important calls.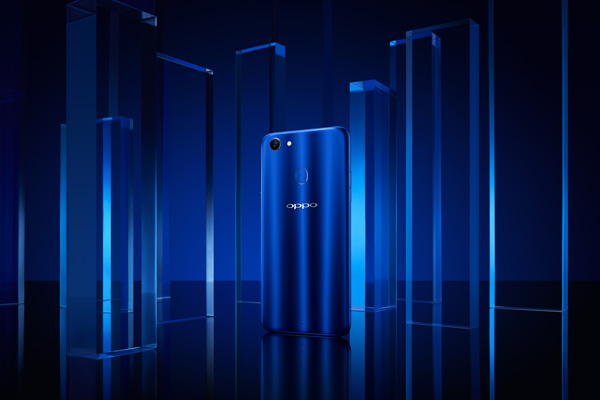 Availability
Perfect for that Valentine's Day gift, the limited OPPO F5 Dashing Blue Edition pre-order period starts from 5th February 2018, 12pm onwards till 10th February 2-18. Pre-orders can be made either offline at OPPO concept store or online at OPPO Official Website.
For more information and the microfilm, visit OPPO official website and YouTube channel. Photo Journalist
Gadgets, Photography, Automobile, Lifestyle
androidbluedashing blueeric chouf5microfilmmin chenOpporomanceromanticselfie expertsmartphone