WKL Eco Earth launches e-Cond – The World's First Eco-Friendly Air-Conditioning System with Heat Emission Control System
WKL Eco Earth Sdn Bhd ("WKL" or the "Company"), one of the world's leading inventors of green technology, has successfully launched its e-Cond, the first eco-friendly air-conditioning system with the proprietary technology of heat emission control system that regulates the temperature and volume of heat transferred from the air-conditioning system to the environment. The e-Cond by WKL launch event was held at VE Hotel & Residence, Bangsar South City, in conjunction with the signing of Memorandum of Understanding ("MoU") with several Selangor-based property developers for the collaboration of incorporating e-Cond units into property projects.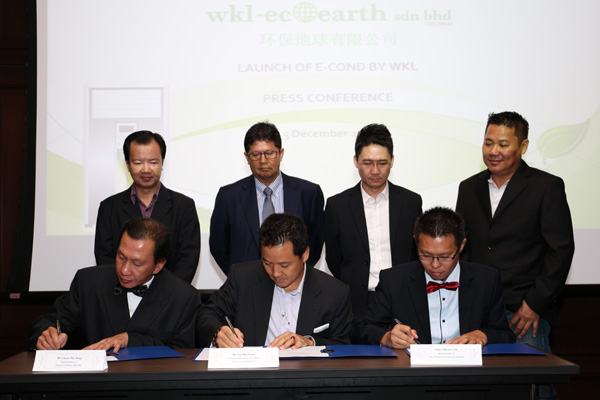 Chief Executive Officer and Founder of WKL, Dr. Low Wai Koon expressed, "It is gratifying to finally introduce e-Cond to the public. We have spent the past eight years in the innovation, through research and development as well as hundreds of prototypes, of a green technology that embraces the well-being of mankind through green living and preserving our Earth."
The idea conception for the e-Cond by WKL was inspired by the principle of yin and yang, whereby an increase in one pole brings a corresponding decrease in the opposite pole, and it is important to reach a correct balance between the two poles in order to achieve harmony. By applying that to the air-conditioning system, Dr. Low believes that the balance between inflow and outflow air must be reached in order to achieve environmental sustainability.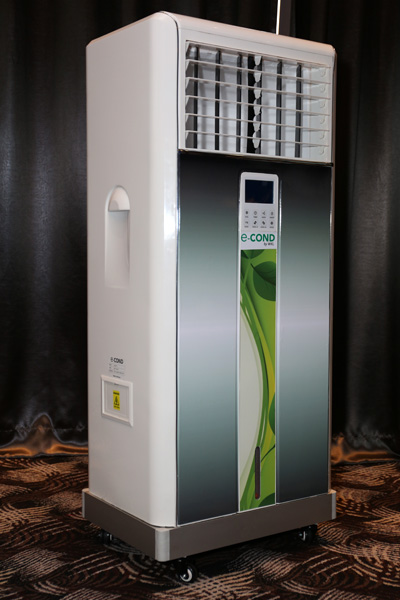 The e-Cond by WKL employs an innovative hydro-refrigeration system, integrating the evaporative cooling process with refrigeration cycle to achieve optimal cooling performance at approximately ±23oC. The invention achieves environmental sustainability through first, the reduction of temperature of output air to ±70~80%; second, the reduction of air flow of output air by ±80%; and lastly, the reduction of energy consumption, thereby curbing global warming and climate change issues created by the conventional air-conditioning system.
On another note, the signing of MoU between WKL and Nova Heritage Development Sdn Bhd ("Nova") and Hawson & Hanson Sdn Bhd ("Hawson"), Selangor-based property developers establishes the collaboration to include e-Cond units into each housing unit of the property development projects to be undertaken by Nova and Hawson in Sungai Besar, Selangor.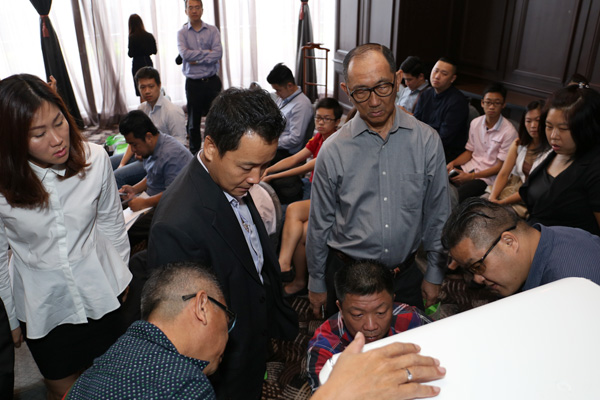 Dr. Low added, "We are honored to be in partnership with Nova and Hawson, who will be featuring our e-Cond in property projects. We believe that this is one of the starting points to improve our standards of living as well as to create awareness on conserving the Earth's resources, for air-conditioning that was once a luxury has now become a necessity."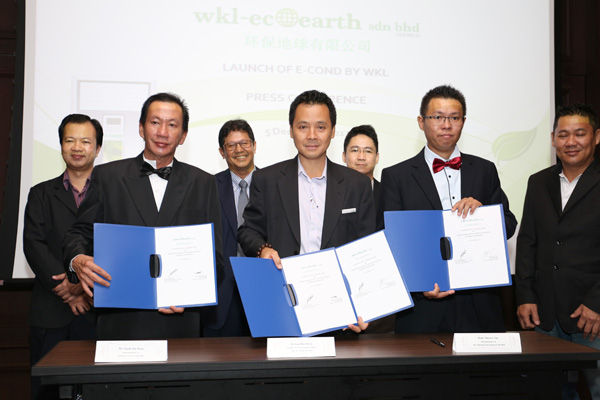 air condair conditionercoolingdevelopere-condhawson & hansonhydronova heritagerefrigeratorwkl