McDonald's Malaysia has embarked on another innovative move to modernise the restaurant experience for customers with the grand opening of its fully refurbished restaurant in Jalan Bukit Bintang.
The McDonald's Bukit Bintang restaurant, which was first opened 35 years ago, was given a massive makeover by incorporating the contemporary 'Ray' design which blends the natural look with a modern feel to create a more welcoming ambience. The warm and soft lighting emanates a cosy feeling, while the minimalist furnishing creates a hipster environment.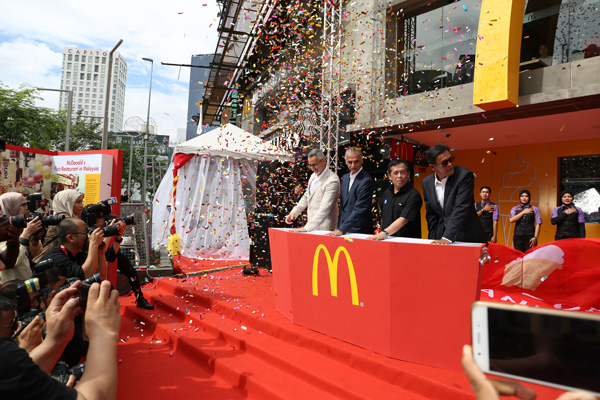 The giant McDonald's lighted signage, or more popularly known as the Golden Arches, is reputedly the biggest in Malaysia. It is clearly the most recognizable part of this restaurant and is even more captivating at night. This prominent feature is iconic to Jalan Bukit Bintang and constantly captures the attention of passers-by.
McDonald's Malaysia Managing Director and local Operating Partner, Azmir Jaafar, said the innovative and modern design of the Bukit Bintang restaurant is a significant step forward for the company and is focused on delivering an enhanced customer experience.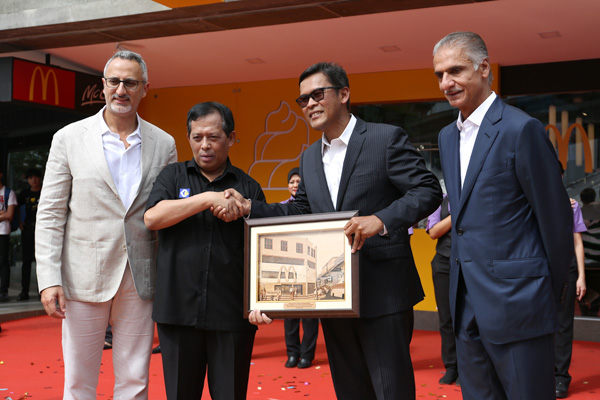 "At McDonald's, we place customer experience at the core of all we do. And we demonstrate that by providing every customer with high quality food at great value as well as superior customer service, in a modern and welcoming environment," added Azmir
The transformation of the Bukit Bintang restaurant is indeed the most comprehensive ever– incorporating various new technologies and innovative customer service concepts. These include
Self-ordering kiosks (SOKs) where customers can place their own orders and customise their meals according to their preference
Dual point service that enables customer orders placed through the SOKs or over the counter, to be picked up when their docket numbers are flashed on screen, thereby eliminating long queues and waiting time
Cashless transaction convenience so that customers can easily pay for their meals using credit or debit cards. This is in line with Bank Negara's agenda under its Financial Sector Blueprint to increase the efficiency of the nation's payment systems by accelerating the migration to e-payments
Digital menu boards to showcase menu as well as new and upcoming promotions, which directly helps improve customer experience when ordering over the counter
High speed WiFi connectivity for the benefit of our always-connected customers
USB mobile charging stations for customers to charge their mobile phones while enjoying their meals in our restaurants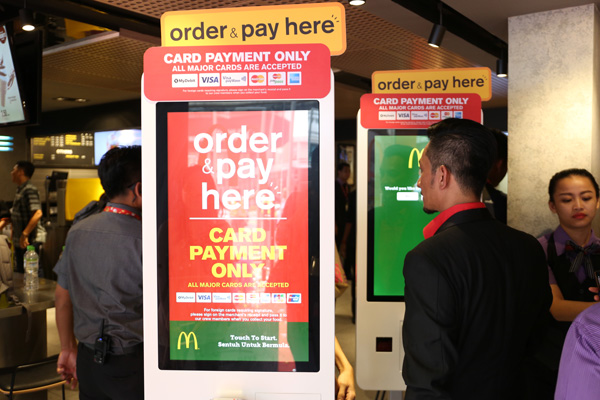 Well-trained guest experience leaders with their heart-warming smiles are also on hand to greet and welcome customers, and assist at SOKs – thereby enhancing McDonald's exceptional hospitality and attentive service.
Dato' Seri Hamzah Zainudin, Minister of Domestic Trade, Co-operatives & Consumerism, was the guest of honour at the grand opening of the Bukit Bintang restaurant. In his speech, Dato Seri Hamzah commended McDonald's Malaysia for the company's commitment towards its customers as well as to the economy at large.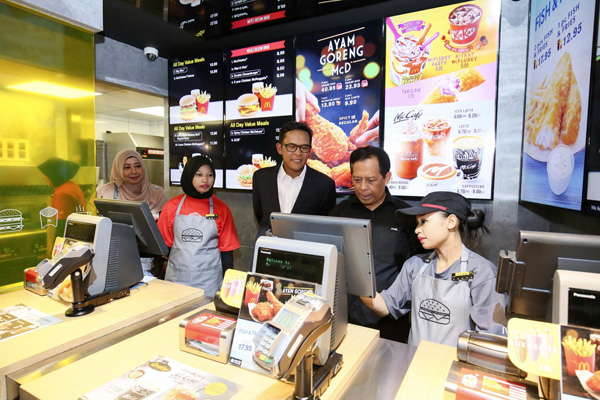 "While the objective of all businesses is to make a profit, I must acknowledge that McDonald's as a quick service restaurant should be applauded for its commitment to deliver value to its customers every day and at the same time contribute to the local economy," said the Minister.
"McDonald's plans to expand its footprint in Malaysia bodes well for the country as this will generate additional jobs and create more business opportunities for local suppliers and services providers in the food and beverage sector," added Dato Seri Hamzah.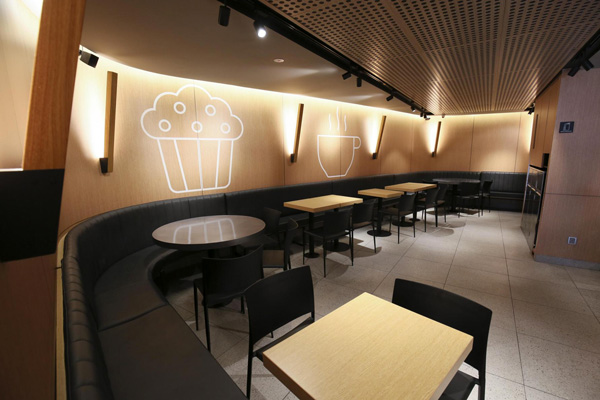 In addition to its Bukit Bintang restaurant, McDonald's has also recently modernised the restaurant experience for customers at several of its other outlets including the ones in Bangsar, Suria KLCC and Section 3 Shah Alam. McDonald's is also looking to implement the same concept at three other restaurants before end of the year.
McDonald's is committed to transform other McDonald's restaurants nationwide with an investment of between RM 50 million to RM100 million over the next three to five years.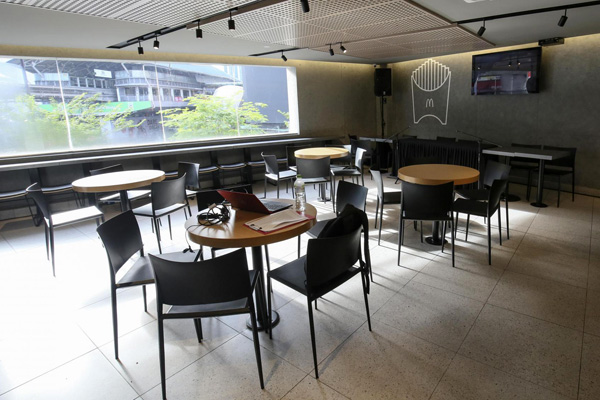 McDonald's Malaysia, under the new ownership of Reza Group, has already committed resources to expand the McDonald's business in the country. Specifically, as part of the company's 10-year business growth plan, Reza Group is looking to invest more than RM 1.4 billion with a target to have up to 450 restaurants nationwide by 2025 which is estimated to create at least another 10,000 jobs. Today, McDonald's already has 265 restaurants in the country with an amazing and dedicated workforce of more than 12,000 Malaysians.
For more information on McDonald's Malaysia, log on to www.mcdonalds.com.my.