Hatsune Miku Live in Malaysia!
Hatsune Miku fans were treated to a first-time ever live concert of the virtual singer at Axiata Arena, Bukit Jalil, Kuala Lumpur on 16th December 2017. With exciting opening acts by Malaysian superstar, Zizan Razak and upcoming YouTube star, Chaleeda Gilbert, Miku fans were given twice the treat. This highly anticipated concert was also streamed live globally for free on Tamago, Southeast Asia's newest social live streaming app.
Since Astro official announcement about the concert in September, we've seen overwhelming response and support from "superfans" the teal-haired 16-year-old cyber celebrity from Japan. Hatsune Miku who has collaborated with Pharrell Williams and supported Lady Gaga on her ArtRave tour has 2.5 million fans globally and 80,000 loyalists in Malaysia.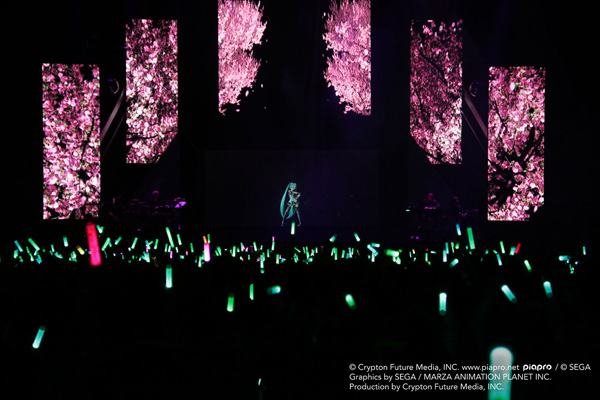 Key Highlights
Hatsune Miku Expo 2017 has finally arrived in Malaysia for the first time, after 48 performances in 7 countries around the world.
Hatsune Miku Expo 2017 in Malaysia was awarded "First Live Hologram Concert" in Malaysia by The Malaysia Book of Records.
Fans of Hatsune Miku took part in the many pre-concert activities including; official merchandise booths; a session with the popular guitarist and VOCALOID producer, DJ Kurage-P; Hatsune Miku Kinect and Virtual Reality games; photo opportunities with a life-size Hatsune Miku figure; a special Miku Figurine Corner for avid collectors; a drawing wall for the artistic at heart; and, an info wall with exciting trivia about Hatsune Miku.
Hatsune Miku performed almost 30 songs including fan favourites, The World is Mine, Tell Your World and a cover of Zizan Razak's Chentaku.
The live stream of Hatsune Miku Expo 2017 in Malaysia was viewed by fans of Miku worldwide who could not physically be present at this awe-inspiring performance.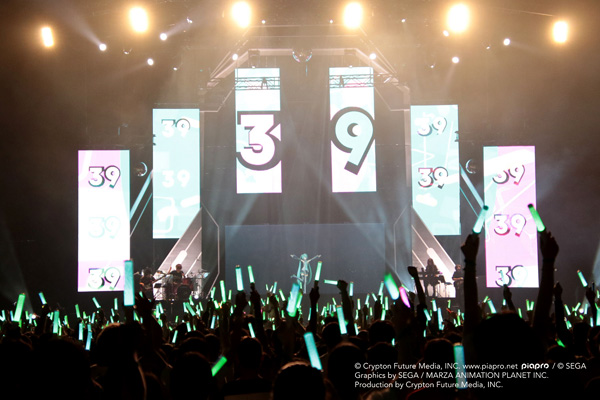 Quotes from the Spokesperson
Henry Tan, Chief Content & Consumer Officer, Astro Group
"We are excited to live stream the Hatsune Miku Expo 2017 on Tamago, thanks to our partners Crypton Future Media, INC and Digi. As there are millions of Hatsune Miku fans across the globe, those unable to attend the concert will get to experience this concert via Tamago. The concert live stream will be available to everyone. Just download the Tamago app and tune in on 16 December to enjoy,"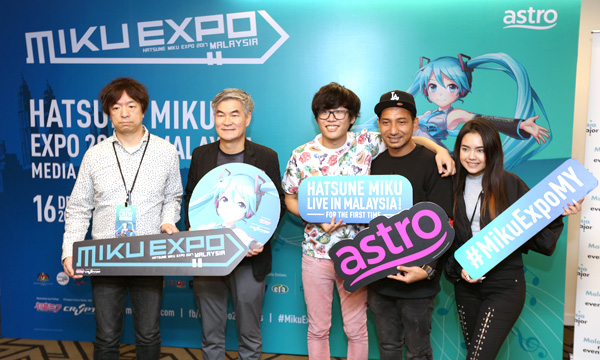 Hiroyuki Itoh, CEO, Crypton Future Media, INC.
"This year Hatsune Miku reached her 10th anniversary. Over these 10 years, she sang hundreds of thousands of songs, was featured in millions of illustrations, and entertained us in many ways. This was all made possible by the contribution of the millions of creators who have been supporting Hatsune Miku. The Hatsune Miku Expo events were designed to present, in addition to live concerts, works by different creators, and we hope it can be an opportunity for anyone to enter the "chain of creation" around Hatsune Miku. Please make the most of this first and last Miku Expo of the year!"
General Manager of Malaysia Major Events, Tony Nagamaiah
"Hatsune Miku further highlights Malaysia's capabilities in bringing popular, unique and out of the ordinary acts to our shore, which will position Malaysia as a preferred destination for lifestyle and entertainment acts in the region and at the global level. This digitised singing sensation has brought forward a new era in the music scene especially to our country, and we at Malaysia Major Events are extremely proud to support Japan's preeminent digital pop star first ever concert in Malaysia."
Hatsune Miku Expo 2017 in Malaysia is strongly supported by Malaysia Major Events, a division of Malaysia Convention & Exhibition Bureau (MyCEB), an agency under the Ministry of Tourism and Culture Malaysia. For more information, visit mikuexpo.com/may2017/ &  fb.com/mikuexpo2017mys. Photo Journalist
Gadgets, Photography, Automobile, Lifestyle
animationcharacterconcerthatsunehologrammikumikuexpoperformanceshowcasesingervirtua realityvr