60 ambulances get Medklinn's Autoplus sterilisers
Patients ferried by SJAM ambulances in Klang Valley will soon get added protection against cross-infections – thanks to Autoplus air and surface sterilisers donated by Medklinn International Sdn Bhd.
Medklinn, a technology company that creates healthier living spaces by sterilising air and surfaces, made the donation to mark the launch of its new in-car steriliser, Autoplus.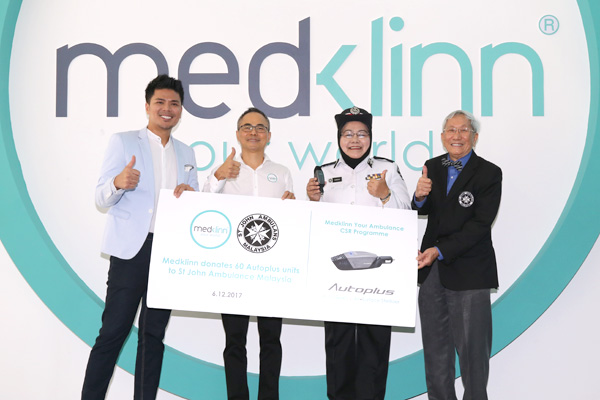 Celebrity actor Awal Ashaari, a satisfied long-time user of Autoplus, officially handed over the donation to St John Ambulance of Malaysia's (SJAM) Deputy Commander-in-Chief, Dato' Sri Dr Haji Abu Hassan Asaari bin Abdullah at the Hap Seng Star Mercedes Benz Jalan Ipoh showroom here.
Medklinn managing director Peter Tham said the new Autoplus had enhanced capability in sterilising air and surfaces, required less maintenance and was now paired with an optional docking station that drew power from the car's USB port.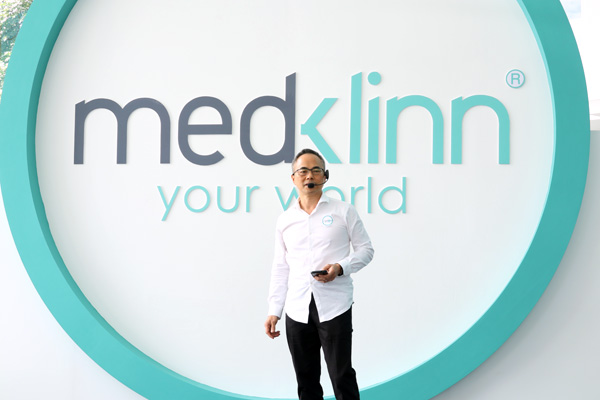 "We know that our new Autoplus effectively sterilises air and surfaces in vehicles, so what better way to mark our launch than to donate to SJAM ambulances. We learnt that there are some 60 SJAM ambulances in the Klang Valley, so we decided to put one unit in every ambulance," said Tham.
In thanking Medklinn, Dato Sri Dr Haji Abu Hassan said even though SJAM adopted a stringent sterilisation regime at the end of each work-day for every ambulance, extra protection during the day will benefit patients and Autoplus sterilisers will go a long way in preventing cross-infections.
"As the foremost non-Governmental organisation in providing first-aid and emergency services, we are staffed mainly by volunteers and we depend on donations. We are indeed grateful for this meaningful donation from Medklinn," he added.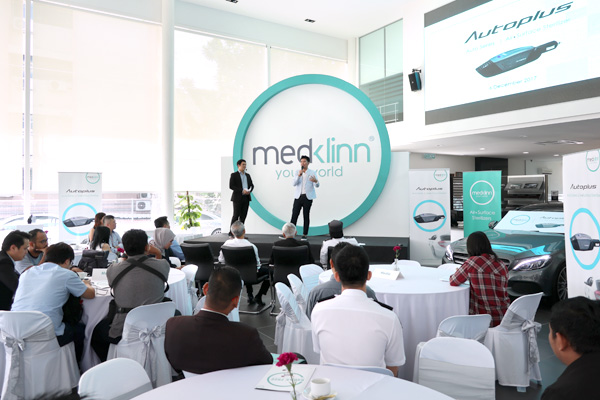 Awal also took time off his busy shooting schedule to share with the audience his experience of using Autoplus over the past five years.
Tham said that Medklinn discovered that Awal had been a satisfied user of Autoplus for many years and decided to invite him to grace the launch of the new Autoplus.
He said all Medklinn products, whether for homes, commercial buildings or automobiles, deploy Active Oxygen to sterilise air and surfaces, safely and effectively, without chemicals.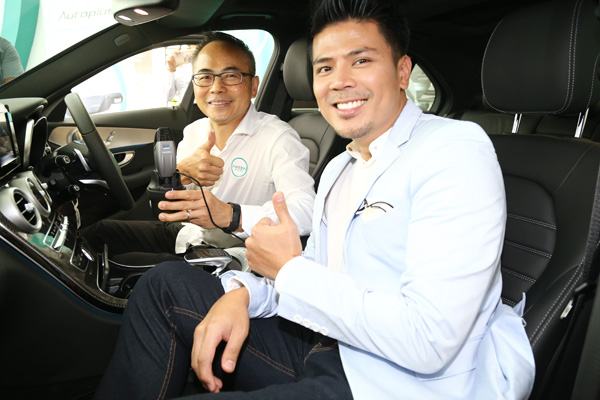 "This is the core of Medklinn's patented Cerafusion™ Technology which emulates Mother Nature. Medklinn is not an air filter or purifier or merely an ionizer," he added.
"When we say we sterilise, we mean rendering harmless all the pathogens such as bacteria, viruses, fungi and mould as well as allergens and pollutants in the air and on surfaces.
"Most people do not realise many of the harmful pollutants are actually on the surfaces of your floors, tables, sofas, curtains, bedcovers and so on. Merely filtering the air does not achieve this."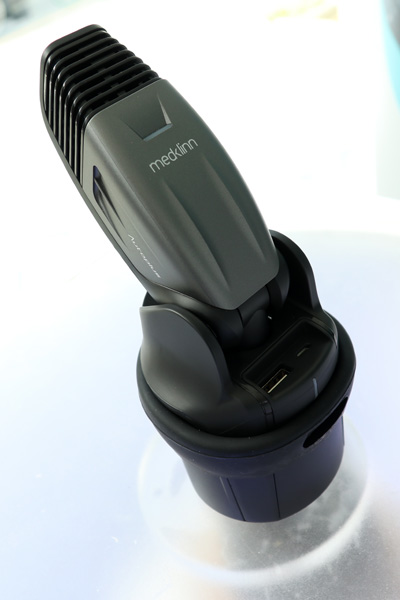 Tham said the Active Oxygen created by the Cerafusion™ Technology was a combination of negative ions and controlled amounts of Ozone (O3), which is known as "Good Ozone".
"Good Ozone is found in the upper layer of our atmosphere, called the stratosphere. This is the type of Ozone produced by Medklinn Air and Surface Sterilisers, at controlled levels, and meets EPA (Environmental Protection Agency) guidelines. The "Good Ozone" produced is just like Mother Nature's way of cleaning our atmosphere. That is why the air is so fresh after a thunderstorm," Tham added.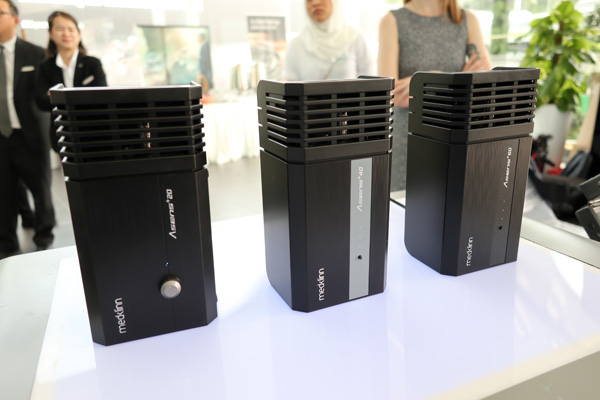 He then explained that "Bad Ozone" on the other hand, is found in the Earth's troposphere which is the level closest to the ground and is commonly known as "smog".
"Ozone is produced by Mother Nature to neutralise pollutants so the more ozone you have in an area, it means the air is more polluted. Ozone itself is not the pollutant but its presence is indicative of the severity of pollution," he said.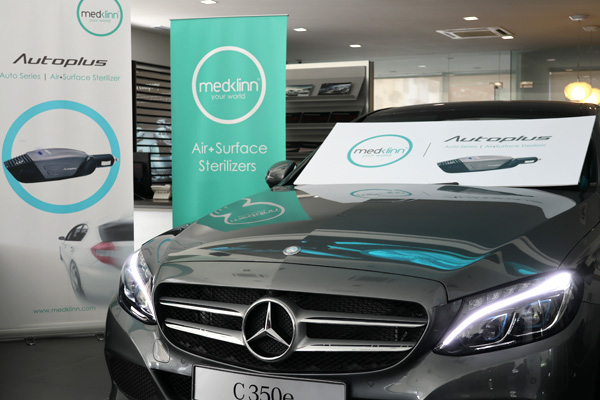 In a joint-promotion with Hap Seng Star, Mercedes Benz cars sold through its Jalan Ipoh Showroom will come with an Autoplus.
Autoplus is retailed at RM439 while the one bundled with the docking station is sold at RM599. They are available at most Pharmacy Chains (Watsons, Caring, Vitacare, Alpro, Tigas, Georgetown, Lesley, AA, Goodmedic, Unipharm), Electrical Stores (One Living, Sincere Zone Electronics, ESH Electrical, Hoe Huat Home Appliances Store, Ban Hin Bee, Kitchentech), Baby Stores (Mothercare), Organic Stores (BMS Organics), Online & E-Commerce Stores (Medklinn Online Store, Medklinn-AIA Vitality Online Store, Lazada, 11street, Lelong, Health2U), Car Accessories Shops (Manjung Tint Shop, Mech Drive).
autoplushealthmedklinnoxygenozonepollutionst john ambulancesteriliserusb