Sony launches three new variations of wireless headphones with industry-leading noise cancellation technology in the 1000X series, for you to escape the noise around you and focus on the music you want to hear.
The star of the show is the truly wireless style WF-1000X, completely free of wires and fitting snugly in your ear while incorporating industry-leading noise cancelling technology. The behind-the-neck style WI-1000X is designed for the practical and smart commuter, who likes to listen in silence while travelling. WH-1000XM2 are the new headband-style premium NC headphones, offering multiple new features and exceptional battery life, for a deeper, longer listening experience and more options to tailor the sound to your environment.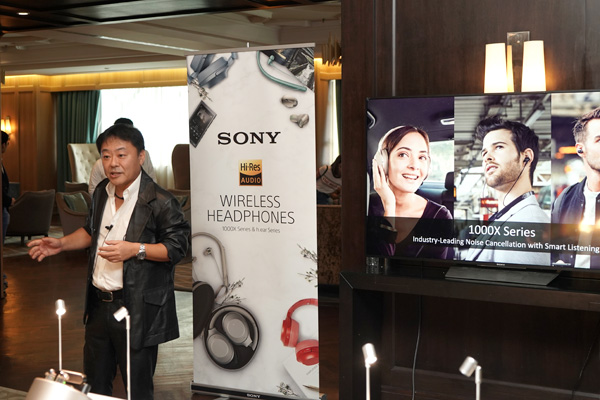 Using the new "Sony | Headphones Connect" app with the new 1000X headphone series allows for more flexibility in customising how users want the headphones to adjust to their surroundings. The world's first activity recognition 'Adaptive Sound Control' feature offers Noise Cancelling and ambient sound preferences to suit different environments. This smart listening experience is realised by Sony's integrated technology called SENSE ENGINE, designed to provide a personalised experience for every single sound, including music and ambient sound, tailored to individual needs.
With the WH-1000XM2 and WI-1000X you also get the world's first 'Atmospheric Pressure Optimising' feature that uses sensors to detect the air pressure around you and optimise the Noise Cancelling accordingly. Additionally, an equaliser allows you to tailor the soundscape further to your personal preference. These smart listening experiences are also realised by Sony's SENSE ENGINE.
Truly wireless minimalism with WF-1000X
The innovative and minimal design lets you place the stylish WF-1000X buds comfortably in your ears, tune in to your music, and tune out of the real world. Having no wires whatsoever frees you to go about your business in a simple and seamless manner.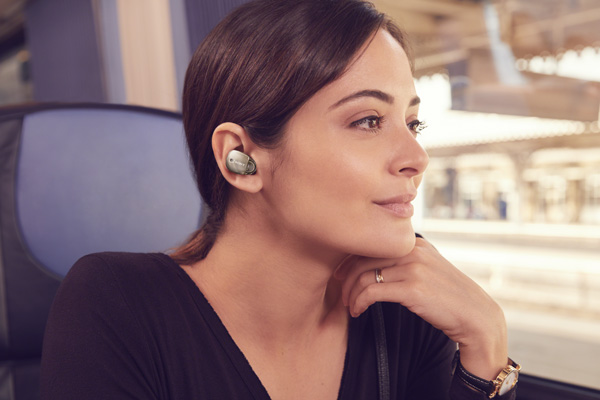 With a 6mm driver, the sound from these headphones is dynamic despite their miniscule size. As soon as you take them out of the case these headphones automatically power on and connect to the last device they were paired with – pop them in your ears and you are ready to go.
Charge the WF-1000X in the sleekly designed charging case for up to 9 hours of usage. With the WF-1000X you get true wearing comfort, functional beauty and sound that stays connected wherever you are.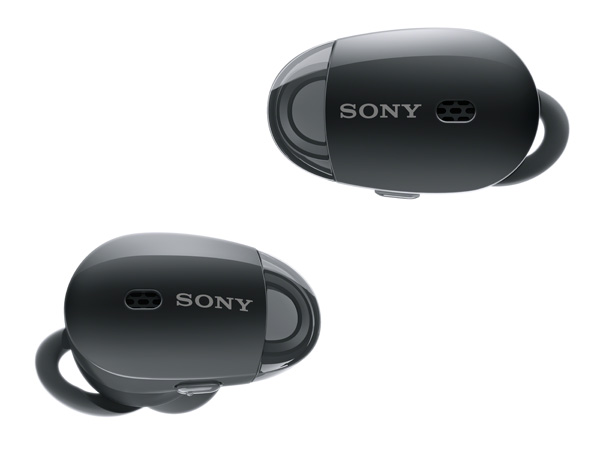 WI-1000X for the sophisticated commuter
This stylish behind-the-neck wireless noise cancelling headphones are the perfect companion for the commuter who wants to add some sophistication and efficiency to their daily commute and business trips with up to 10 hours of battery life (with wireless noise cancelling turned on). With the world's first 'Atmospheric Pressure Optimising' feature, this pair is perfect for enjoying in-flight entertainment systems via a wired audio connection with industry-leading noise cancellation for up to 14 hours. The WI-1000X brings functionality and class to your daily life through their intuitive design, including zip-style cable management and vibration alerts for incoming calls.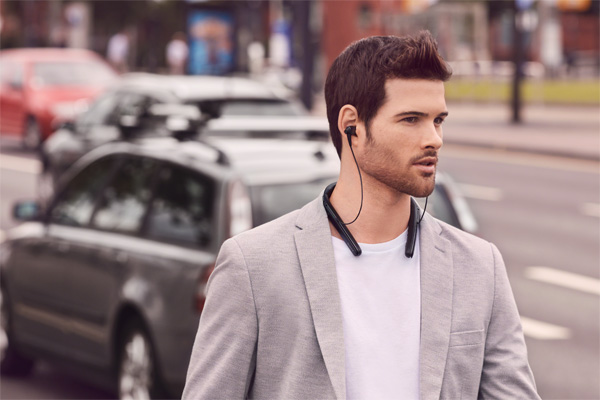 The hybrid driver unit with BA and 9mm dynamic driver brings the best sound quality to your ears with a multitude of other sound features such as High Resolution Audio, LDAC, DSEE HX and S-Master HX.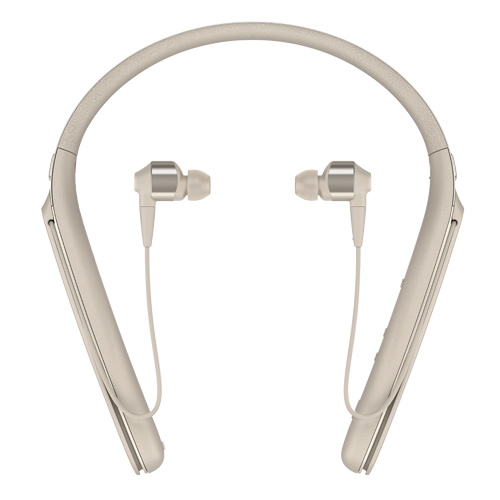 Upgrade to the WH-1000XM2
Benefitting from all the award-winning features of the MDR-1000X and bringing even more to the table, the WH-1000XM2 does not disappoint with the best noise cancelling technology combined with unique Ambient Sound mode, Personal NC Optimiser and Quick Attention mode in this around-ear style.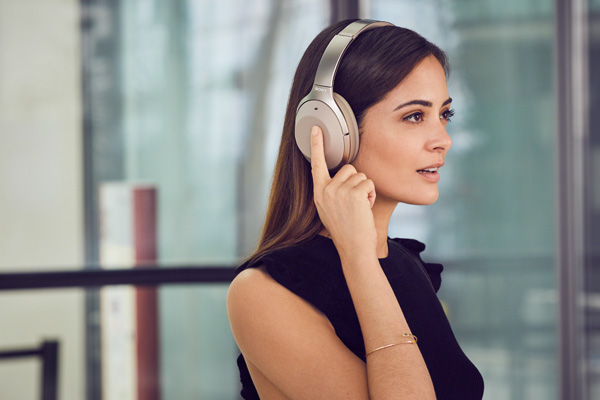 If you are a frequent flyer then the new Atmospheric Pressure Optimising feature that analyses your surrounding atmospheric pressure and improves the NC performance will make a difference to the comfort of your flight.
Enhanced to last 40 hours with an audio cable, or 30 hours wirelessly, the Quick Charge function gains 70 mins of battery life with just 10 minutes of charging, so you can use your 1000XM2 wherever you are, whether that be flying across the sky or on your commute to work.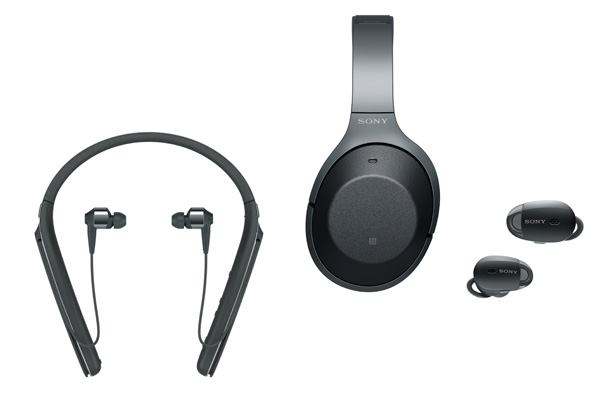 Control your senses with your mobile
For the 1000X family, the companion Sony | Headphones Connect app is packed full of Sony smart features for adaptable listening, utilising your mobile device's accelerometer sensor to detect your activity and adjust music and sound settings to best suit your environment.
The WF-1000X will be available on 19th November 2017 at RM 899, while WI-1000X and WH-1000XM2 are available in Malaysia at RM 1,499 and RM1,599.