Taiwan Excellence Pavilion returns with innovation showcase to wow Malaysians
The Taiwan Excellence Pavilion returned with its second edition at IOI City Mall, Putrajaya from the 10th to 12th November 2017, to showcase Taiwan's most innovative products especially from the ICT as well as the home and living sector.
The Taiwan Excellence Pavilion took place in parallel with the Taiwan Expo in Kuala Lumpur, which showcased over 5,000 of Taiwan's most high tech and high quality products. The major areas of focus included categories under economic and trade cooperation, talent exchanges and resource sharing. TAITRA was the largest exhibitor at the Taiwan Expo convention, and broadened its engagement with Malaysian consumers at the Taiwan Excellence Pavilion today. The opening performance was made by local celebrity singer Aiman Tino, and the event also featured former radio DJ and popular YouTuber Jinnyboy.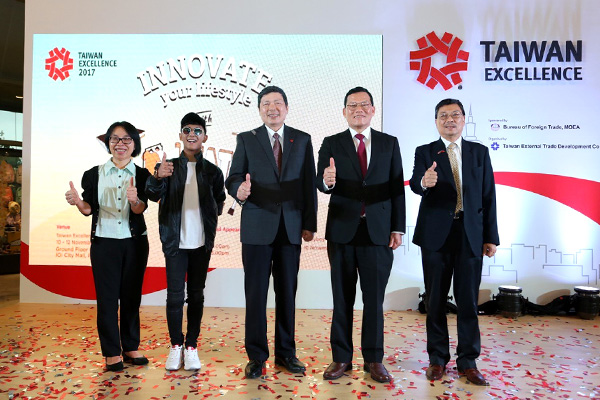 Taiwan is renowned for its excellent standards in delivering creative and cutting-edge technology products. The products at the exhibition carry the Taiwan Excellence Mark – the highest accolade that can be awarded to Taiwan's most innovative products that have excelled in several areas including R&D, design and quality. The Taiwan Excellence Mark, recognised across 101 countries, is a symbol of reliability, innovation and merit and represents the dynamism of Taiwanese industry.
Visitors will get to see products from well-known ICT brands including Asus, MSI, Acer, and Adata while enjoying a host of lifestyle products that include Pacific foldable bikes, personal care items, home improvement gadgets and sporting equipment.
A key aim of the Taiwan Excellence Pavilion is to help establish a bilateral relationship between Taiwan and Malaysia by forming collaborations in different sectors, while promoting cooperation with Malaysian industries and boosting Taiwan's image in the region. This is highly relevant as Taiwan is Malaysia's eighth largest trading partner and also its ninth largest export market, making it crucial to develop consumer preference for Taiwanese products.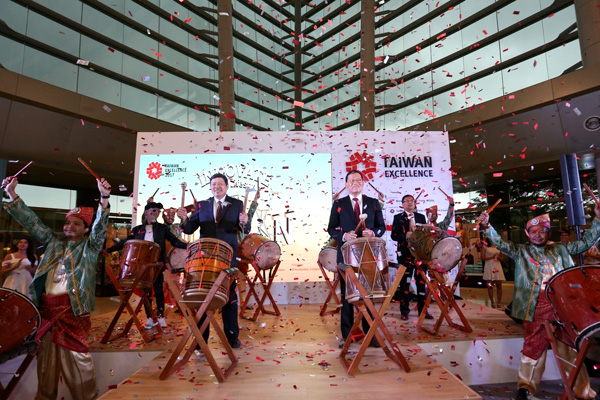 "We are truly excited to host our second Taiwan Excellence Pavilion in Malaysia and have the opportunity to bring the best of Taiwan to Malaysians again," remarked Taiwan External Trade Development Council (TAITRA) President and CEO, Walter Yeh. "Our drive and passion has put Taiwan at the forefront of innovation and has allowed us to enhance the quality of life of consumers and support businesses by providing superior products that reflect our vibrant culture of technological innovation and leading-edge design."
The Taiwan Excellence Pavilion also gives us an opportunity to continue to build our relationship and strengthen our collaboration with Malaysian businesses in trade," added Yeh.
In addition to the exhibition and special performances from local celebrities including Ana Raffali, the Taiwan Excellence Pavilion will also have product presentations and performances throughout the three days, and prizes worth over RM10,000 to be won. Admission is free for all visitors.
conventionexcellenceexhibitionindustrypavilionshowcasetaitrataiwan