Mayflower blooms amidst Digital Boom
In tandem with the global trend towards embracing the digital lifestyle, Malaysia's leading total travel specialist, Mayflower Group, a unit of Warisan TC Holdings Berhad, officially launched its online platform called Mayflower.com.my today.
Mayflower.com.my is set to be Southeast Asia's most powerful and comprehensive travel portal by leveraging on Mayflower Holiday's extensive global tourist-industry network, which has been built over five decades.  Developed to be user-friendly yet feature-packed with great deals and offers, this home-grown online portal allows users to book air tickets, accommodations, and transportation as well as bundle packages online.
Mayflower.com.my is also unique in the way that it offers professional travel agents and tour operators the capability of securing the best deals while making travel arrangements for their clients.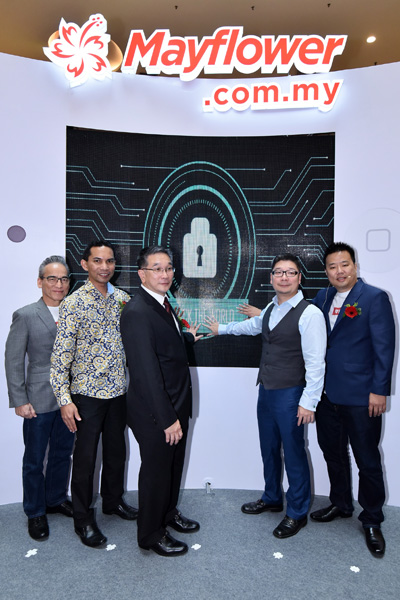 The launch of Mayflower.com.my was officiated by Mr. Tan Keng Meng; Chief Executive Officer of Warisan TC Holdings Berhad; alongside Mr. Chin Ten Hoy, Chief Executive Officer of Mayflower Group and Mr. Cheah Kwan Cheong, Chief Technology Officer of Mayflower.
At the launch event, Mr. Chin said, "Since 'Go Live' in June 2017, Mayflower.com.my has enjoyed a rapidly increasing following. We started by offering only flight tickets and accommodations. We then expanded our services to include ground packages, entrance tickets, and tour activities."
"Currently, Mayflower.com.my features access to over eighty airlines, connecting to over 5,000 destinations worldwide; 380,000 hotels; as well as more than 2,000 holiday packages across the globe."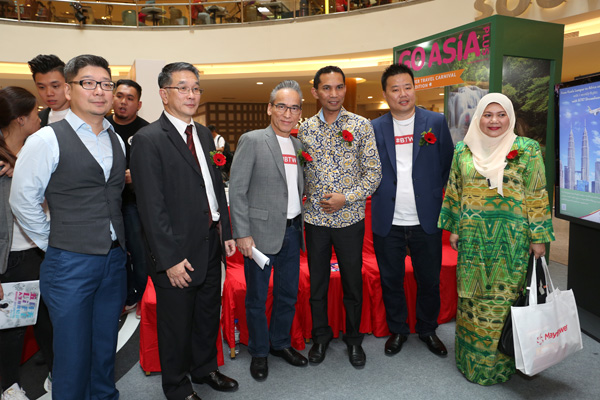 "Moving forward, Mayflower.com.my will expand its offerings further by including airport transfer, cruises and rail passes. We will also continue to offer more special interest packages such as golf and dive vacations."
"In addition, we will also be rolling out Mayflower mobile application to enhance our customers' overall experience. This app will allow customers to manage their travel bookings 'under one roof', eliminating the hassle of engaging with multiple platforms, online or offline" he explained.
"All in all, the global tourism industry continues to be disrupted by new innovations utilising the Internet and mobile telecommunications technologies. Mayflower Holidays' strategic pivot towards the digital platform is both timely and practical, given our long established presence in this industry as well as our extensive network of tour operators, agents and business partners across the globe." Chin concluded.
Comprehensive content
Mayflower.com.my partners with reputable business associates around the world to provide consumers the best travel deal in terms of timing, pricing, and quality. The right online tools and resources to help them to choose for the best. The online portal also features crisp photos of the recommended hotels as well as detailed overviews of the hotel and amenities nearby; easy user interface and in-depth flight information to the destination of choice.
Making it easier for consumers to plan their ideal gateway via air; land or water, Mayflower.com.my provides a broad range of exciting activities and attractions packages, ranging from the adventurous, practical, family friendly to romantic. There is something for everyone!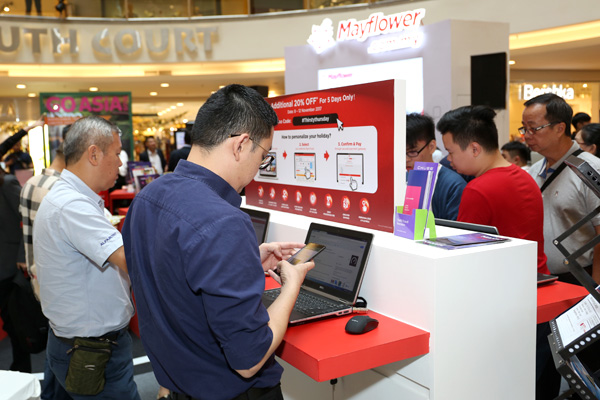 In conjunction with the launch of Mayflower.com.my, Mayflower Group has also prepared a myriad of exciting activities and promotions at the Mayflower Travel Carnival. The carnival is held at the Ground Floor, South Court of Mid Valley Megamall from now until 12 November 2017. Consumers will be spoilt for choice as the carnival offers exclusive deals of up to 20% off on all airlines fare, 80% off on hotels, 50% off during golden hour sales, and one-hour special RM11 offers.
Mayflower Travel Carnival is supported by TC Euro Cars Sdn. Bhd. (Official Partner), CHUBB (Official Travel Insurance Partner), GoAsiaPlus (Official Travel Magazine), TravelFlan (Official Online Travel Concierge Partner), Aforadio.com (Official Online Radio), Tripadvisor (Official Content Partner), and the Seoul Metropolitan Government (the exclusive joint marketing partner of Mayflower Holidays in Malaysia).
As added incentive, the travel specialist is rewarding its customers with an amazing five-month contest called 'Buy, Travel & Win' (#BTW). All one needs to do is make travel plans via Mayflower.com.my from now until 31 March 2018 to be in the running to take home jaw-dropping prizes worth a total of RM288,888. These prizes include a Renault Captur as Grand Prize, courtesy of TC Euro Cars Sdn Bhd as well as flight tickets and staycation at five-star hotels to be drawn monthly.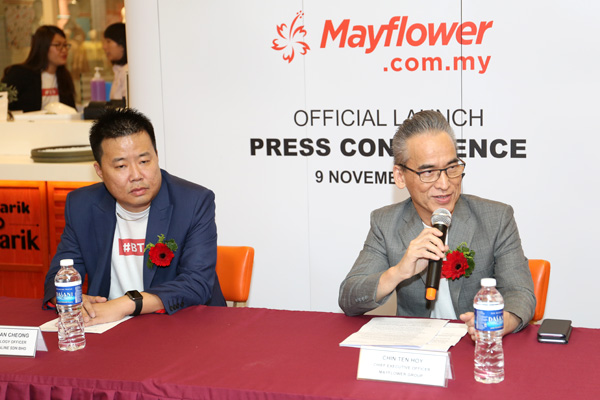 Ministry of Tourism and Culture Malaysia strongly supports Mayflower Travel Carnival and the official launch of mayflower.com.my.
For more information, please visit www.Mayflower.com.my. Photo Journalist
Gadgets, Photography, Automobile, Lifestyle