Next Bike launches all-new Ducati SuperSport and SuperSport S
To spice things up ahead of the Shell Malaysia Motorcycle Grand Prix to be held at Sepang International Circuit next weekend, Next Bike Sdn Bhd, the sole distributor for Ducati motorcycles in Malaysia, launches the all-new Ducati SuperSport and SuperSport S for the Malaysian market.
"For over 15 years, we at NAZA Group of Companies have held the sole distributorship for Ducati through Next Bike Sdn Bhd. Since then, we have been committed to bringing in a comprehensive product line-up in this market segment", said NAZA World Group of Companies Group Executive Chairman, Datuk Wira SM Faisal Tan Sri SM Nasimuddin.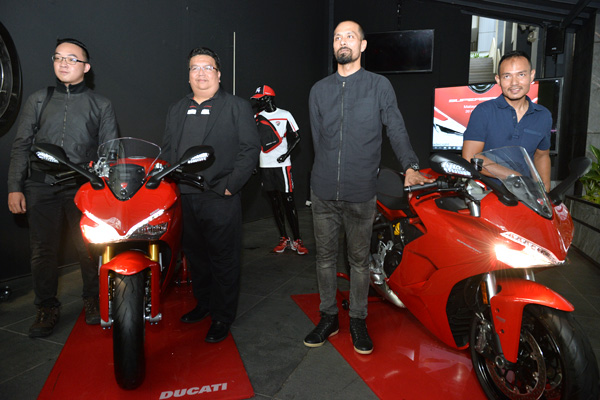 Ducati presents the SuperSport, a motorcycle for those eager to ride sports-style on everyday roads. Fun and versatile with true Ducati sports styling and zest, the SuperSport makes riders feel like racers: every day.
The Ducati Design Center has come up with a dynamic, polished, visually compact, light machine with strong Panigale superbike overtones: a Ducati to the core. A lean and mean road machine, the SuperSport has an approachable feel thanks to easy handling, the confidence-inspiring Ducati Safety Pack (ABS Bosch + Ducati Traction Control), the awesome price-quality ratio of the equipment and the long maintenance intervals.
Agile on city streets, comfortable on the motorway and superlative on out-of-town twisties, the SuperSport is superversatile. Relaxed rider and passenger positions, good airflow deflection from the height-adjustable Plexiglas screen and the mileage provided by the 16-litre fuel tank also make the new Ducati SuperSport a cool companion on medium-distance rides.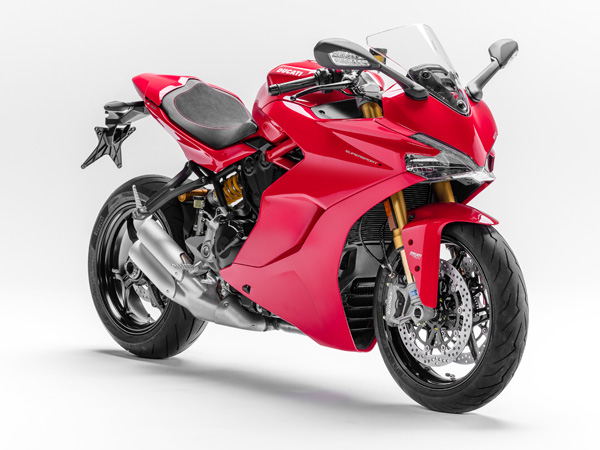 The SuperSport range includes a SuperSport S version with fully adjustable Öhlins suspension, the Ducati Quick Shift up/down system and a rear seat cover: the latter is also available as accessories for the SuperSport.
Powering the SuperSport is a twin-cylinder 937 cm³ Testastretta 11° engine. This delivers 113 hp at 9,000 rpm and a full yet linear torque curve that peaks at 96.7 Nm at 6,500 rpm. Thanks to the three Riding Modes (Sport, Touring and Urban), the SuperSport's temperament can be adapted to ensure maximum enjoyment whatever the riding conditions. Each Riding Mode can, of course, be customised, allowing the bike to be set up quickly to suit personal preferences and riding skills.
The SuperSport frame is the latest development of the famous Trellis design that exploits the engine as a loadbearing element. Compact, light and rigid, it plays a pivotal role in making the SuperSport swift at the drop-in, yet also an instinctual machine that can be ridden by everyone. Intelligent frame configuration has played a key role in keeping wet weight down to around 210 kg. Superb chassis geometry, above all the 1,478 mm wheelbase and 180/55 rear tyre, makes the SuperSport easy to handle on both city streets and mountain hairpins, maximising stability on bends and at speed.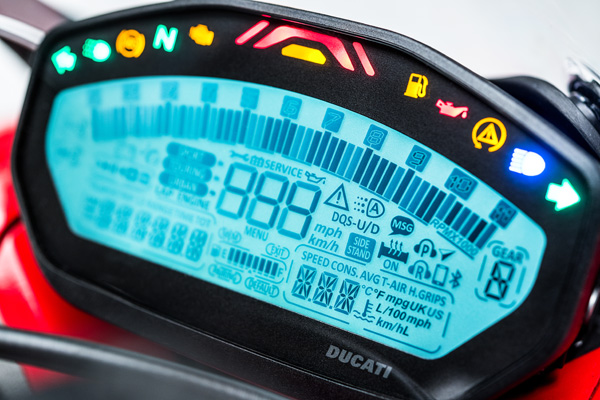 As one would expect from Ducati, the SuperSport can be fitted with a full range of Ducati Performance accessories (some are included in the Sport, Touring and Urban packages) that let owners configure the bike to suit personal wants and needs.
Expert riders will appreciate the true sports personality of the SuperSport, its excellent road performance and an evident penchant for journeying and everyday use. Riders approaching the Ducati sports world for the first time will discover dazzling versatility, easy handling and, above all, the very essence of sports riding as Ducati sees it.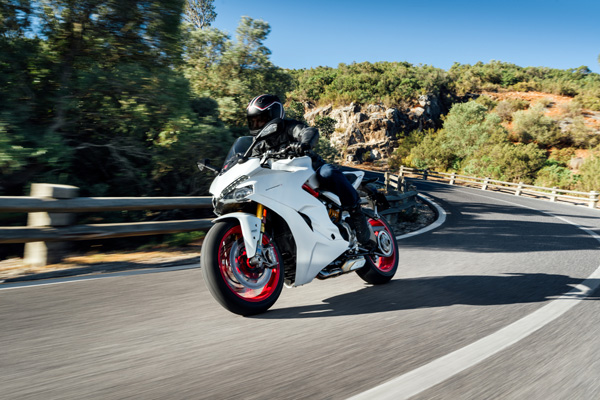 To support the launch of the SuperSport and SuperSport S for the local market, Ducati Malaysia plans to have touring collaborations to promote Malaysia as a riding destination especially for local, Singaporeans and other South East Asian bikers.
Apart from the touring engagements, Ducati Malaysia also plans collaborate with the Transport Department (JPJ), Motorcycle and Scooter Assemblers and Distributors Association of Malaysia (MASAAM) and others, for some initiative programs next year which also includes Tour Programs exploring the many exotic riding destinations within Malaysia.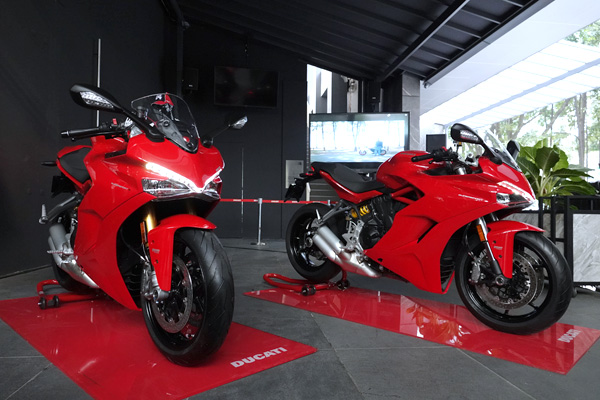 About  Next Bike (Ducati) Malaysia
Next Bike Sdn Bhd is a company under the NAZA Group of Companies. Being the sole importer and distributor for the Ducati brand in Malaysia since November 2000, Next Bike boasts a comprehensive product line up for the Malaysian market, from Superbikes, Dual purpose bikes, Touring bikes, Street bikes and Classic bikes, with models such as the Ducati Scambler, Monster, Hypermotard, Streetfighter, Multistrada, Diavel and 1199 Panigale. The company also provides lifestyle solutions such as merchandising items and services related to Ducati and Ducati Corse. Ducati centers are located at NAZA Automall (PJ), Hartamas, Sg Buloh, Penang and Johor. The Auto Mall Center is the largest certified 4S centre complete with a club lounge for owners and enthusiasts alike and countless bikes accessories to cater the need of more than 2000 Ducati owners nationwide.
bikeducatimotorcyclenazanext bikeperformanceracingsupersporttrack