iflix adds New Channels
iflix, the world's leading entertainment service for emerging markets, is thrilled to introduce new Channels from some of the world's most popular and exciting entertainment studios and brands along with users' favourite content genres to its recently launched Channels feature.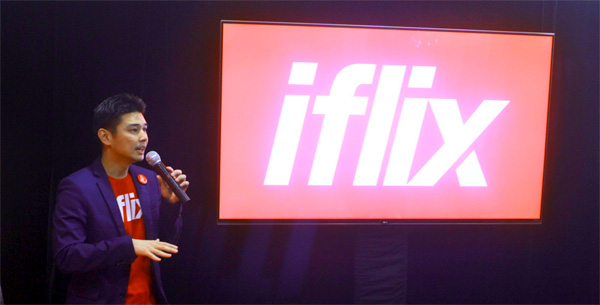 iflix's Channels combines the best of traditional pay television with benefits of on-demand services. Working with traditional studios and channel providers, iflix has created an on-demand offering for users to enjoy on their terms. Showcasing many of the world's best and most exciting entertainment studios and brands along with users' favourite content genres, the offering is an engaging and easy to navigate channel interface. This is the first time that such a service is available on a digital non-linear service.
iflix users will now be able to access content from some of the best international, regional and local studios, featured in app and at iflix.com, in their own branded space including:
tvN Movies – Train to Busan, Fabricated City, My Annoying Brother, A Werewolf Boy, Sunny, Master, New Trial, One Way Trip, and The Age of Shadows;
Oh!K – W-Two Worlds, Weightlifting Fairy, Infinite Challenge, Lucky Romance, The Flower in Prison, and Shopaholic Louis;
Aniplus – Attack on Titan, Bungo Stray Dogs, Erased, Kiznaiver, Myriad Colors Phantom World, Rokka Braves of the Six Flowers, and Is It Wrong To Pick Up Girls From A Dungeon.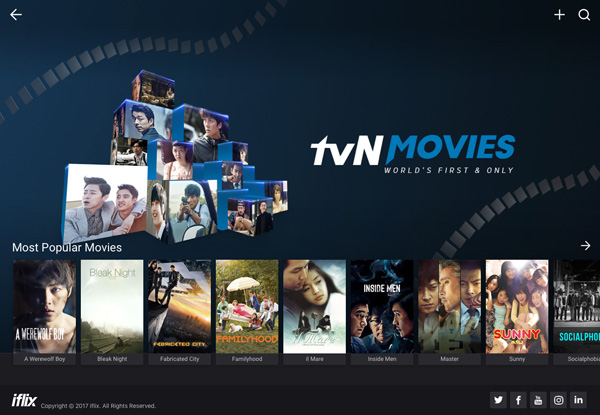 iflix subscribers additionally now have access to genre Channels, specially curated editorial collections that enhance content discovery by giving iflix users access to content that's entirely tailored to their unique preferences:
Tempatan – KL Gangster, Rindu Awak 200%, Juvana, Karak, KL Zombi, Highland Tower, and Magika.
Action – Pearl Harbour, Snowpiercer, Kill Bill Volume 1 & 2, The Expendables Trilogy, Kick-Ass, and Jack Reacher;
Drama – Transcendence, 50/50, Warrior, and Chef, Midnight, Texas, Gossip Girl and The Vampire Diaries.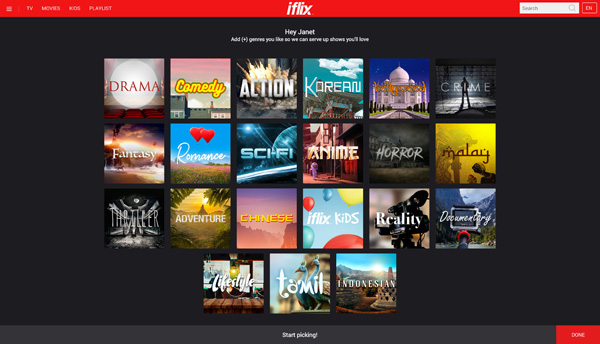 Users will be offered an exceptional viewing experience with all new titles available to stream in HD format with upgraded audio on the user's personalized iflix homepage.
iflix Group Chief Content Officer, Sean Carey said: "We are very excited to add new Channels featuring more of the world's most popular and beloved entertainment brands to the iflix service. Users now have an intuitive, dynamic way to discover new TV shows and movies from the brands and genres they love, completely on demand and on their terms. This is the future of Pay Television – a vast library of many of the world's best entertainment programming, accessible from any device, localised and personalised for each user, for a price that anyone can afford."
Now available to over one billion consumers across 22 territories throughout Asia, the Middle East and Africa, iflix has established itself as the clear market leader in video streaming. Offering consumers, a vast library of top Hollywood, Asian and Middle Eastern regional, and local TV shows and movies, including many first run exclusives and award-winning programs, each subscription allows users to access the service on up to five devices, including phones, laptops, tablets, and television sets, for viewing wherever, whenever.
For more information, log on to www.iflix.com. Photo Journalist
Gadgets, Photography, Automobile, Lifestyle