T3 Malaysia Group Review: Which Flagship Android Smartphone Leads The Way?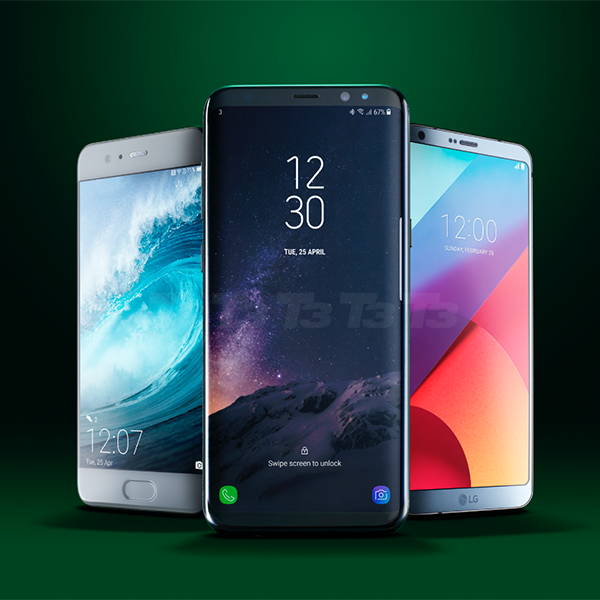 Smartphones are nothing short of mini miracles in our pockets. They are single-handedly replacing our compact cameras, Walkmans, camcorders, GameBoys, TVs, dictaphones, landline phones, computers, watches, alarm clocks, bank cards and more.
It's the market's flagship handsets which lead the way when it comes to innovation – and pushing other technologies towards extinction – and we've got three of 2017's hottest smartphone properties going head to head to see which company is leading the mobile revolution this year. While pretty much any smartphone these days can provide a reasonable camera, display and interface for the money you part with, at the top end we're looking for the best of the best – our trio of flagships need to pack dazzling displays, brilliant brawn, clever cameras and some impressive party tricks to be victorious.
First up we've got Samsung's Galaxy S8, and the South Korean firm's latest mobile onslaught is packed to the gills with biometrics and a stunning display. Not to be outdone, LG – a staunch rival to Samsung in its home country – brings us the G6, boasting equally impressive credentials in a solid, premium all metal jacket. Last, but certainly not least, is the young pretender to the crown in the Huawei P10. The plucky Chinese firm keeps getting better with every flagship launch, and the P10 is another marked improvement that'll keep the established names on their toes. We're putting our flagship phones through three grueling head-to-heads; design and display, camera and finally performance, to see which one deserves a place in your palm.
Test 01 : DESIGN
"If you want to be the best you need to catch our eye"
There's nothing to hide here: all three of our flagships phones are absolute lookers. We'll kick off with the Huawei P10, the cheapest handset on test, but don't think that means a sub-standard build. Far from it, with the P10 sporting a svelte metal unibody which is more than a little reminiscent of the iPhone – but that's not a bad thing. It's the slimmest phone here, making it the easiest to use one-handed, and its 5.1-inch Full HD display is pin-sharp. It may be the most bezel heavy handset on test, but that's partly to its advantage – it's also the only one to feature a front-mounted fingerprint scanner. Many, ourselves included, prefer this position over rear-mounted scanners, which are often much trickier to hit.
Next, and ascending up the pricing chart, is the LG G6, which sports a rounded metal frame that oozes class. It feels solid, looks great and the curved corners of the screen are kinder on the eyes and give the handset a more balanced finish. The rear-mounted fingerprint scanner may not be to everyone's taste, but it's fast and responsive while also doubling as the power/lock key. The screen is pretty special too, with a QHD resolution pushing a huge number of pixels directly into your retinas, while the 18:9 aspect ratio makes movies look fantastic.
Rounding out our design and display showdown is the Samsung Galaxy S8, a phone which offers up an awful lot of screen – 5.8 inches in fact – in a body which is smaller than the Galaxy Note 7 (which, tellingly, had a slightly-smaller 5.7-inch display). What Samsung has done here is very clever indeed: it's sacrificed its iconic physical home button, instead shifting the fingerprint scanner to the back to reduce the bezels up front and maximise the screen real estate. And boy, does it look fantastic. A blend of glass and metal, along with the curved QHD display, makes the S8 look like it's from the future.
Test 01 Winner:

Samsung Galaxy S8

 
"The Galaxy S8 doesn't look like any other phone on the market, with its sultry, curved Infinity Display, minimal bezelsand futuristic look winning our hearts."
Unlocks with…: Pins and passwords are so last year. Use your body to unlock these smartphones. The finger is mightier than the sword… or something like that. You can't unlock these phones with a sword, but you can with your finger. All three boast a fingerprint scanner, but only the Huawei P10 has it located on the front – more convenient, as it can be used when the phone is lying on a surface. The scanners on the LG G6 and Galaxy S8 are on the rear, with the S8's being problematic to locate due to its close proximity to the camera lens. It does have an ace up its sleeve though, with facial recognition features and an iris scanner to take biometrics to the next level..
---
Test 02 : CAMERA 
"Not your standard smartphone snappers, these cameras are special"
Between our three flagship phones, we're looking at a heady mix of eight cameras in total. The Galaxy S8 has one on the front and one on the rear, while both the LG G6 and Huawei P10 double down on the back with dual-camera offerings – along with single selfie snappers above their respective displays.
Huawei's party piece is the fact its cameras have been co-engineered with camera giant Leica, giving the P10 some serious photography pedigree. It's also approached the dual camera setup in a novel way, with a colour RGB sensor alongside a Monochrome (black and white) option. The two work in tandem, with the monochrome sensor capable of sucking in more light than its coloured counterpart, and thus producing brighter images – especially useful when snapping in low light. If you're feeling particularly moody, though, you can opt to use just the mono camera for some stunning black and white shots.
The LG G6 opts for a different take with its dual camera offering by pairing a standard 13MP sensor with a 13MP wide angle lens. Unlike the P10, you use the two cameras separately here, with a simple icon tap in the camera app shifting you smoothly from one lens to the other. The wide angle lens is excellent when it comes to capturing skylines, vistas, skyscrapers or large group shots, while the standard lens gives you a more focused option for portraits and certain objects.
While the P10 and G6 have both taken some obvious steps forward in the camera department over their predecessors, the Galaxy S8's development is less clear. You get a single 12MP rear camera, which has the same number of megapixels as the snapper found in the Galaxy S7, as well as the same aperture, sensor size, pixel size and focal length. That's no bad thing, though, as it's an excellent camera setup and with enhancements in image processing under the hood the Galaxy S8 can once again claim to have one of the best smartphone snappers around.
Test 02 Winner:

Samsung Galaxy S8

 
"The Galaxy S8 carries on the good work of the superb snapper found in its predecessor, proving it still has the best all-rounder on the market "
Merely megapixels: It's not always a numbers game with cameras, as more doesn't always mean better. Megapixels are important, but it's each pixel's individual size – and thus the number of photons they tend to collect – rather than the number of them crammed into your phone's camera that makes the difference. In terms of numbers , the Huawei P10 leads the way with a 20MP and 12MP combo on the rear, while the LG G6 gives you two 13MP snappers on the back. The Galaxy S8 keeps its rear camera low with a modest 12MP offering, but it has the largest pixel size at 1.4µm, allowing it to suck in more light which helps when shooting in darker situations.
---
Test 03 : PERFORMANCE 
"Do our flighty flagships have the stamina of true thoroughbreds?"
Dashing looks and a stellar camera don't make a fully fledged flagship – the best smartphones around also need to have enough raw, unfettered grunt under the hood to strike fear into the engines of a F1 car, and a battery that can keep going lap after lap.
The LG G6 comes equipped with a quad-core Snapdragon 821 chipset and 4GB of RAM, which is a decent slug of power – but the chip is not the latest version. The newest Snapdragon is the 835, which can be found in the likes of the Sony Xperia XZ Premium, and thus the G6 is immediately at a muscle disadvantage. It has the weakest pure performance of the three, as shown by our benchmarking tests. It does claw back some self respect by boasting the largest battery of the trio, at 3,300mAh, comfortably giving you a day of usage from a single charge.
Meanwhile the Huawei P10 fares better in the power department, with the firm's in-house developed octa-core Kirin 960 chipset paired with 4GB of RAM – giving you more than enough power for anything you'd want to do on your smartphone. With a smaller screen than the G6 and a bigger battery than the S8, the P10 should theoretically perform nicely (or slowly, should we say) when it comes to battery expenditure. Sadly though, it doesn't excel and ends up on par with the others with a day's use from a single charge.
The power king, however, is the Galaxy S8, with Samsung's own octa-core Exynos 8895 chipset backed up with 4GB of RAM that keeps everything ticking over nicely. Running the S8 through our benchmark tests, it didn't just beat the two other phones, it racked up a score higher than any phone we've laid our hands on… ever. All that power, coupled with the huge display,  also makes the S8 an excellent VR machine. We didn't expect it to last long – with the smallest power pack and the biggest screen we feared somewhat for the battery life, but again it'll last you a day on a single charge.
Test 03 Winner:

Samsung Galaxy S8

 
"It's the most powerful phone, makes mincemeat of anything you throw at it, and even with its small battery and huge display it lasts on and on"
How much you bench?: Turns out, for these phones, it's rather a lot. If these three flagships were regular gym goers, they'd be the muscular gorillas prowling around the free weights, tight vest tops straining under the size of their glistening pectorals. Taking the handsets through the punishing trials of Geekbench 4 – a veritable multi-gym of phone workouts which runs a comprehensive set of tests to gauge performance – the Galaxy S8 came out on tops with a hitherto unheard of score of 6,630. The P10 was second place with a still very impressive 6,464, and the G6 slid into third with 4,307 – but less power, here, means more battery.
---
The Overall Winner is…
1st Samsung Galaxy S8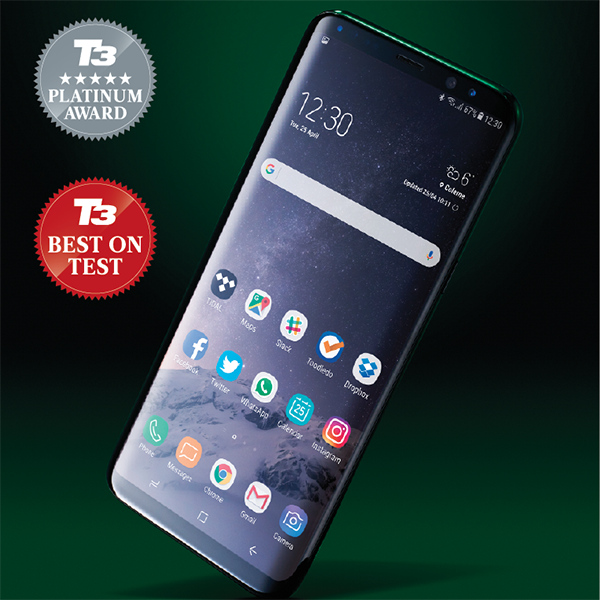 T3 rates: The Infinity Display is absolutely stunning, and the S8 looks like no other smartphone on the market; we also love the power at our fingertips and the strong camera.
T3 slates: The only issues with the S8 are some flakey biometrics – they're great when they work, but it's not every time; we'd  have liked a slightly bigger battery too.
T3 says: The Samsung Galaxy S8 is the best phone you can buy right now, packed with power and features, wrapped up in a stunning design. You have to pay  for the privilege, but you won't be let down.
Size: 148.9 x 68.1 x 8mm thick Weight: 155g Screen size: 5.8-inch Screen resolution: 1440 x 2960 Screen aspect: 18.5:9 Chipset: Exynos 8895 RAM: 4GB OS: Android 7 + TouchWiz UI Storage: 64GB plus microSD Rear camera: 12MP Front camera: 8MP Battery size: 3,000mAh
Price RM3,299 visit www.samsung.com/my
2nd Huawei P10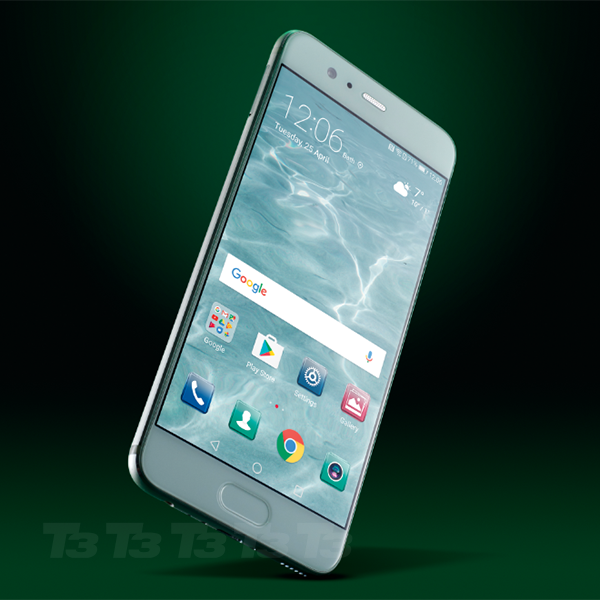 T3 rates: Compact design for one-handed use; clever dual cameras; the cheapest phone here.
T3 Slates: Small screen is only Full HD; battery life should be better than it is.
T3 says: A solid flagship for those looking for a compact offering.
Size: 145.3 x 69.3 x 7mm thick Weight: 145g Screen size: 5.1-inch Screen resolution: 1080 x 1920 Screen aspect: 16:9 Chipset: Kirin 960 RAM: 4GB OS: Android 7 +. EMUI 5.1 Storage: 32/64GB plus microSD Rear cameras: 20MP and 12MP Front camera: 8MP Battery size: 3,200mAh
RM2,499 visit www.consumer.huawei.com
3rd LG G6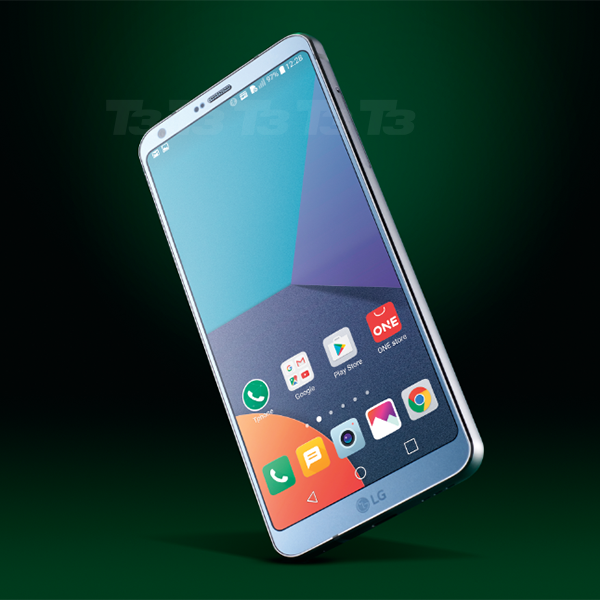 T3 rates: Wide angle second camera is useful; premium metal build is striking.
T3 Slates: Lacks a real standout feature to get excited about.
T3 says: A big-screened flagship with enough power and a decent enough spec sheet – but you can do better.
Size: 148.9 x 71.9 x 7.9mm thick. Weight: 163g. Screen size: 5.7-inch. Screen resolution: 1440 x 2880. Screen aspect: 18:9. Chipset: Qualcomm Snapdragon 821. RAM: 4GB. OS: Android 7 +. LG UX 6.0. Storage: 32/64GB plus microSD. Rear cameras: 13MP + 13MP. Front camera: 5MP. Battery size: 3,300mAh
RM2,999 visit www.lg.com/my
T3 Malaysia Group Review: Which Flagship Android Smartphone Leads The Way?