Enjoy Endless Entertainment Anywhere with Samsung's new Galaxy Tab A
After a long day at work, most of us would turn to our smart devices for that much needed break. Regardless of whether you're a student, parent, or working professional, a personal entertainment session is always appreciated at the end of the day.
Hence, Samsung Malaysia Electronics would like to invite you to revel in the pleasures of unlimited entertainment, connectivity and zero interruptions through Samsung's newest ace of a tablet – the Samsung Galaxy Tab A. It is a reliable device built to cater to those who seek for a larger yet much more portable device apt for everyday use without compromising on entertainment.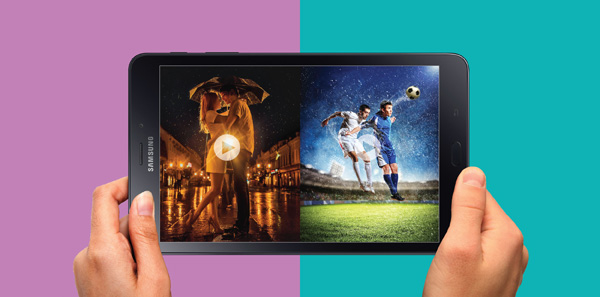 "In a fast paced world, consumers turn to smart devices to assist in work or studies, and at the end of the day unwind with great mobile entertainment. Our consumers often want something that can only be truly enjoyed on a much larger display, an entertainment device should they need some time to themselves after going through a hectic day. The best in class and handy design of the Samsung Galaxy Tab A merges beauty, practicality and fun in a single, solid device. We are proud to be able to offer a great tablet that is suitable for adults and youths alike, because Samsung devices are made with all our consumers in mind," said Mr KM Liew, Head of IT & Mobile Business, Samsung Malaysia Electronics.
Ultimate Portability
Naturally, tablets are great for those who prefer ultimate portability and those who want to do and see more on a bigger screen. The Galaxy Tab A is a handy one as it comes with soft edge grips fitted on its refined metal frame to ensure a firmer hold. The tablet offers a generous 8" screen size that comes with an upgraded base – the screen brightness is improved by 20% and comes with a Blue Light Filter. These features will not strain a consumer's eyes even after long hours of usage, suitable for those who frequently enjoy streaming moves, browsing and playing mobile games on their device.
Powerful Battery Life
The Galaxy Tab A is fitted with a great battery that supports its continuous usage, ensuring that users can enjoy their contents longer than usual. Packing a 5,000 mAh battery, the tablet allows users to enjoy continuous entertainment whether gaming, music, movies, or surfing the internet is on the agenda.
A-Class Performance, Massive Memory
What puts the cherry on top of the new Galaxy Tab A is the generous 2GB RAM to ensure smooth operations and a built in 16GB memory to support your daily smart device routines. The Galaxy Tab A's storage can also be expanded to up to 256GB so that you can store and enjoy more hours of your favourite movies, TV shows and more mobile games.
Samsung Flow allows for auto tethering and sharing of contents among compatible Samsung devices. To watch content on a TV screen, simply use the Quick Connect feature to sync the Galaxy Tab A to the TV fuss-and-cable-free.
Additionally, the Galaxy Tab A comes with Bixby which you will get what you need in a glance, without having to open a single application. In a single tap, you will see upcoming appointments, today's photos, tomorrow's weather and more.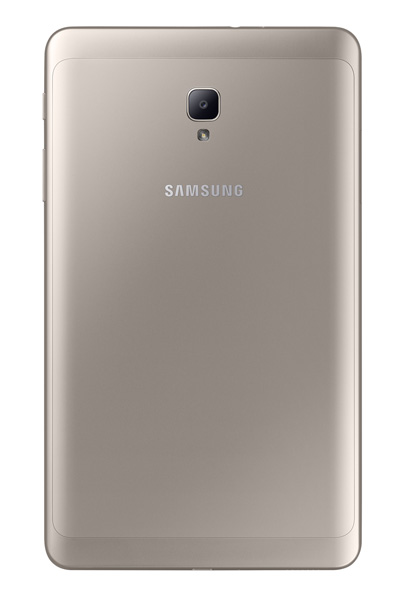 Packed with Plenty of Fun for All
For parents who prefer safe and family-fun entertainment, the Galaxy Tab A has a Kids Mode feature and bonus third-party kids content for added onscreen enjoyment. Users get to enjoy 9 paid apps for free through Kids App Value Pack worth USD33 – apps include LEGO Jurassic World, LEGO Batman: DC Super Heroes, LEGO Harry Potter: Year 1-4, Brio World, My Little Garage, Pettson's Inventions 3, Toca Hair Salon 3, Toca Life: School and Toca Life: Farm.
Samsung Galaxy Tab A is now available at all Samsung Experience Stores and Samsung authorised retailers, retailing at the recommended price of RM1,199 (inclusive of GST). The Samsung Galaxy Tab A is available in three colours: Black, Silver and Gold.
For more information about the Samsung Galaxy Tab A, please visit here.