Volkswagen wants to give you RM100 if…
Are you looking for a new ride around RM160k to below RM200k? There is one place you need to check out, the Volkswagen showroom.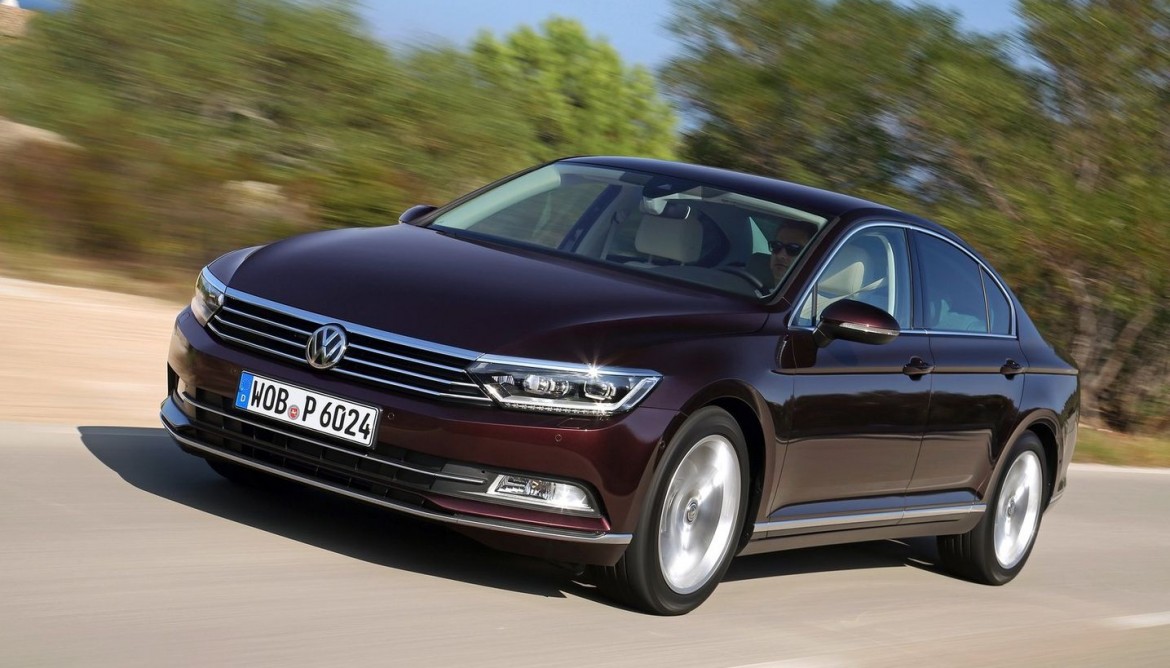 Volkswagen Malaysia has recently launched a test drive campaign for its Passat range, and for serious tester with constructive feedback will be rewarding! You could be rewarded RM100 worth of Touch n Go Card as listed on their official Facebook! And like any other challenges, terms and conditions may apply!
To take part in this challenge, you need to sign up from Volkswagen Malaysia's Facebook link page via Facebook Messenger, and a "Chatbot" will be at your service to communicate with you to gather all the necessary details to get things started. Generally there is no human interaction here, and it is believed to be first of its kind in the automobile industry in Malaysia to deploy the Chatbot to handle registration.
So we have decided to try it out… the conversation goes as the screen shot below…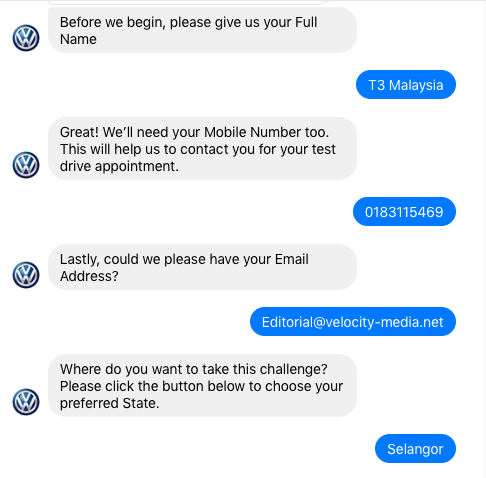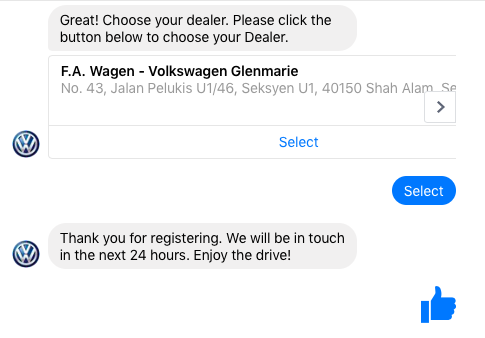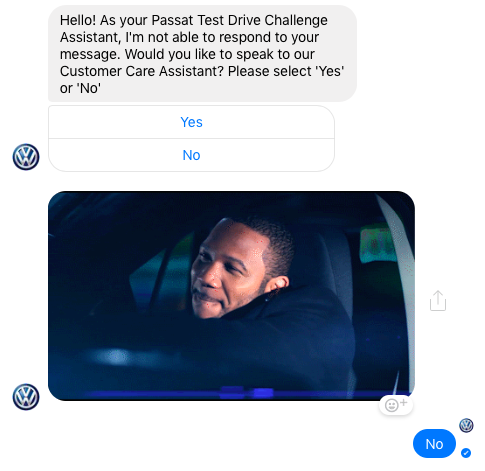 Once we have done "chatting" with the Chatbot, we got a fairly fast reply for the submission confirmation.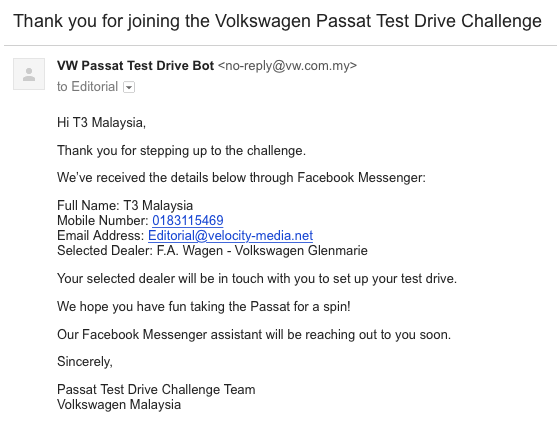 To summarise the experience, do not expect the Chatbot to understand anything out of their context. If they ask for names, numbers, emails, and Yes or No, just answer what it is asking. The Chatbot can't understand a thumbs up, for example. So, its pretty straightforward. Once we have completed the application, we just have to wait for the representative from the showroom of our choice to contact us for the test drive.
Try it out and go for the challenge, follow this link and tell us what you think 😀
or visit www.volkswagen.com.my
Volkswagen wants to give you RM100 if…