Uber partners with Destination Perak to offer UberTRIP
Ipoh (27 September 2017) — Uber and Destination Perak, the state's tourism agency, have partnered together to launch UberTRIP, a time-based ride-on-demand service that allow riders to explore and travel around in popular tourist destinations in the convenience, comfort and safety of an Uber. Ipoh will be the first city in Malaysia to offer UberTRIP.
As part of the partnership, participating UberTRIP driver-partners will also undergo travel guide training with Destination Perak. This will allow UberTRIP driver-partners to provide value-added services to riders who will also have the benefit of a local guide to show them around.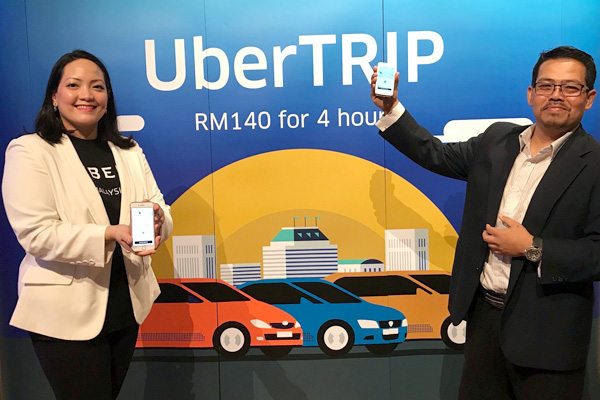 According to Karina Ali Noor, General Manager for Expansion, Uber Malaysia, "There's no better time to introduce UberTRIP in Malaysia and here in Ipoh. Malaysia's tourism industry has grown 4% year-on-year and we have observed tourists from 43 different countries use Uber here in Ipoh alone.  By launching UberTRIP, we are bringing Ipoh's residents and visitors more choices – all at the touch of a button. We are delighted to be a part of this heritage city's tourism ecosystem."
Abd Raheem Mohamad, Managing Director and Chief Executive Officer of Destination Perak said, "The state of Perak has seen a steady increase and the highest domestic tourist arrivals for 3 consecutive years: 7.02 million in 2014, 7.96 million in 2015, and 16.8 million in 2016. Ipoh is undoubtedly the most visited city in Perak, and we support the timeliness of introducing an innovative product that can help tourists move around better, using modern technology. We welcome this move by Uber to introduce UberTRIP in Ipoh. This is very much in support of Destination Perak's vision of drawing more tourists to visit the wonderful state of Perak."
An UberTRIP can be requested right from the Uber rider app and gives users the flexibility of visiting several destinations in one single ride without having to get off and request for a ride again. Users will get up to 4 hours of travel time regardless of distance, for a minimum fare of RM140 for 4 hours and RM0.60/min thereafter. Payment can be made via credit/debit card or cash and riders will be provided an electronic receipt via the app. Fares are only for the car and driver-partner; any entrance charges for attractions or souvenirs are to be borne by the rider.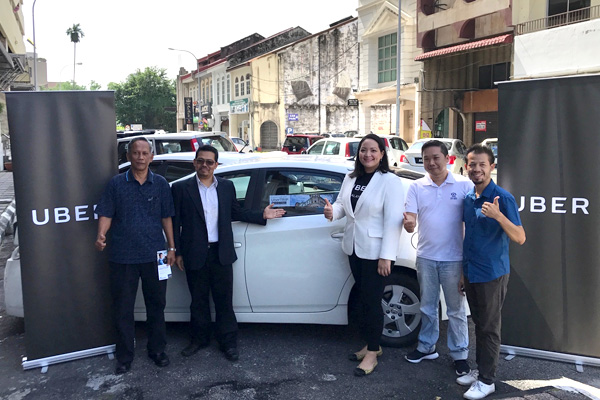 "We understand that tourists need the flexibility and freedom of time to explore the many hidden gems of Ipoh. Using the same Uber rider app, that is also used globally, riders can now experience an easy way to get a convenient and reliable ride, and a travel guide, with just their smartphones. This is the kind of innovation that Uber's ride-hailing technology can offer to contribute to local tourism," said Karina.
While riders can choose wherever they want to go using UberTRIP, Destination Perak has designed three suggested routes for consideration:
Ipoh – Gopeng Trip: Start in Ipoh and head southwards to Gopeng, a small town 20km away, which was one of Malaysia's most important tin mining towns in the past.
Ipoh Heritage Trip: Explore Ipoh's rich history and food delicacies
Ipoh – Kuala Kangsar Trip: Start in Ipoh and head north to Kuala Kangsar, the royal town of Perak.
How UberTRIP works:
Open your app and select the UberTRIP option.
Upon confirmation of request, an Uber will head to pick you up and you're on your way to tour Ipoh. The driver's details – name, photo and car number plate – will be visible so that you know who your driver is.
At the end of your trip, a total fare based on the trip duration is calculated. You'll pay just like a normal Uber trip, with credit/debit card or cash options, and receive an electronic receipt sent to your email.
For more information on UberTRIP, visit Uber's Newsroom. Photo Journalist
Gadgets, Photography, Automobile, Lifestyle