TAG Heuer presents a Kingsman inspired Exhibition in Kuala Lumpur
Kuala Lumpur (11 September 2017) — Amelia Sillard, VP of TAG Heuer SEA was joined by Moo Hon Mei, Marketing Director of Twentieth Century Fox and Brian Tham, Managing Director of Watatime at a ribbon cutting ceremony to officiate the launch of the exhibition.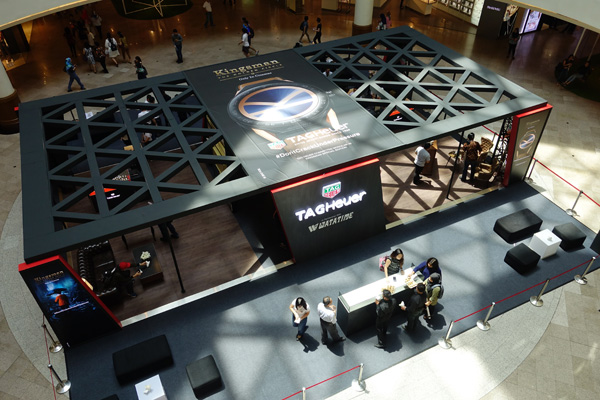 The exhibition has been designed to highlight the Kingsman and the American Agents, Statesman's elements from the movie as well as for the very first time, the TAG Heuer Connected Modular 45 Kingsman Special Edition worn by the Kingsman and the Monaco Calibre 11 worn by the Statesman. In addition to the showcase of watches, the exhibition will also highlight components from the movie including Kingsman's wardrobe as well as movie settings akin to Statesmen's. The TAG Heuer Kingsman Exhibition starts on the 11th of September at the concourse of MidValley Megamall Kuala Lumpur and will end on the 17th. It opens daily from 10am to 10pm.
The Kingsman Special Edition reproduces the aesthetic adopted by the agents in the movie: pink gold lugs and an elegant leather strap with Kingsman print. The watch comes with a second strap in orange velvet, inspired by the iconic orange velvet smoking jacket worn in the film by Taron Egerton. The key difference between the Kingsman Special Edition and the core collection is in its dial functions. Available in either midnight blue or grey, it bears the Kingsman inscription and logo at 9 o'clock and 3 o'clock. At 10:10, the dial vibrates for 10 seconds and the K-shaped logo appears. In a final nod to the film, the original Android Wear lighting function is replaced by the film's logo on the dial, in gold on a white background. An all-terrain watch with an elegant, English-style Kingsman touch.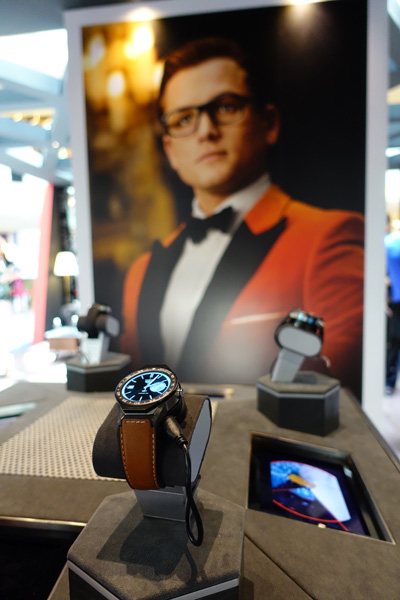 Photo Journalist
Gadgets, Photography, Automobile, Lifestyle
collaborationconnected modularfilmkingsmanmoviesmartwatchtag heuerwatch