Logitech G's Wireless Superiority
After more than four years of R&D, Logitech G, a brand of Logitech, today announced the launch of a technology that make the dream of high performance wireless gaming a reality. The innovation is Logitech G LIGHTSPEEDTM technology, an end-to-end system optimization built on decades of wireless development experience that provides unrivaled connectivity and power performance. Logitech G also introduced two new flagship gaming mice, the new Logitech® G903 LIGHTSPEED™ Wireless Gaming Mouse and Logitech® G703 LIGHTSPEED™ Wireless Gaming Mouse.
"For decades, we've pioneered development in wireless gaming, and our new LIGHTSPEED wireless technology continues this commitment to wireless superiority," said KP Sim, Logitech Country Manager of Malaysia, Philippines and Brunei. "With LIGHTSPEED and our new G903 and G703 mice, you'll get unbeatable precision, lag-free performance and infinite power, which gives gamers the highest-quality experience."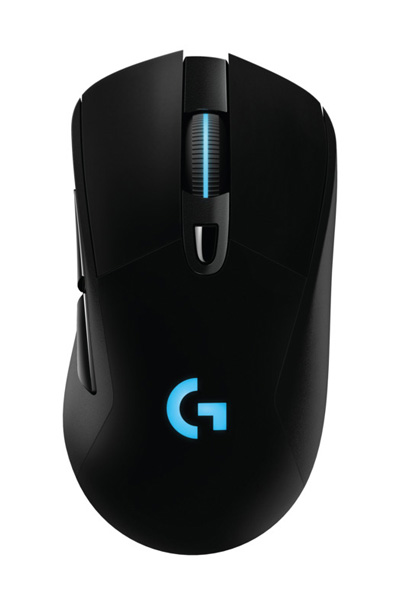 Logitech G LIGHTSPEED Wireless Technology
Trusted by gaming enthusiasts and esports professionals worldwide, LIGHTSPEED wireless technology can be the difference between winning it all or walking away with nothing. Featuring a one-millisecond report rate and end-to-end signal optimization, LIGHTSPEED delivers competition-level responsiveness at speeds faster than many competitive wired gaming mice. Decades of wireless engineering experience mean LIGHTSPEED has wireless signal strength up to 16x (12dB) higher than the competition and a unique Frequency Agility Mechanism that automatically avoids problematic interference, ensuring smooth and consistent performance.
Logitech® G903 and G703 LIGHTSPEED™ Wireless Gaming Mice
The latest in Logitech G's long history of high performance gaming mice, both the G903 and G703 deliver on the brand's expectation of superior performance and unparalleled quality while also adding new LIGHTSPEED technology. Features of the G903 and G703 include:
Pixel-Precise Sensor: The Logitech G903 and G703 mice come equipped with the PMW3366 optical sensor, widely regarded by esports professionals and gaming enthusiasts as the best gaming mouse sensor on the market. Thanks to years of innovations, the PMW3366 has zero smoothing, filtering or acceleration across the entire DPI range (200-12,000 DPI). The resulting experience is incredible tracking accuracy and consistent responsiveness, even at speeds over 400 IPS.
Advanced Mechanical Button Tensioning: Precisely-tensioned metal springs and exclusive mechanical pivot hinges on G903 keep the primary left and right mouse buttons poised to trigger. This technology delivers an exceptionally clean and crisp button feel, response, and consistency. Logitech G improved on the design and boosted button durability up to 2.5x with 50 million click switches.
Supreme Comfort and Quality: Both mice deliver long-lasting comfort. The Logitech G903 features a configurable button layout and ambidextrous design that allows for left- or right-handed use and works with nearly any mouse grip style, including palm, claw and fingertip grips. The Logitech G703 features a lightweight, ergonomically designed body that was made to mold to your hand. Rubber grips on the left and right sides offer added control. You can use the mice directly out-of-the-box, or you can program the buttons with custom game commands using Logitech Gaming Software (LGS).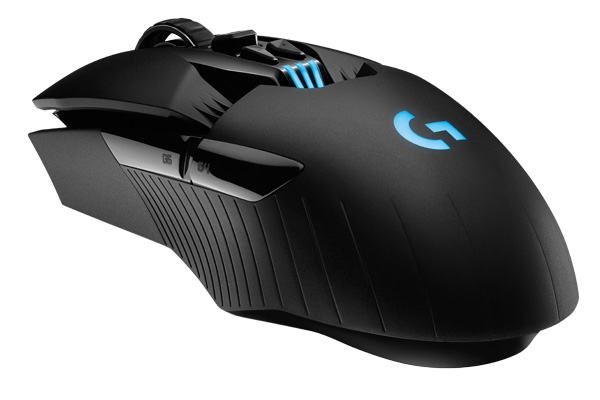 Pricing and Availability
The Logitech G903 and G703 LIGHTSPEED wireless gaming mice are expected in Malaysia in October 2017 for suggested retail prices of RM699 and RM469, respectively (inclusive of GST). G903 and G703 will be made available by MCL and Kaira Technologies.
For more information please visit our website, our blog or connect with us on Facebook.
Logitech G's Wireless Superiority