Kingsman: The Golden Circle
Malaysia (14 September 2017) — When Matthew Vaughn's Kingsman: The Secret Service opened in early 2015, several things happened. First of all, it introduced the Kingsmen, an independent, self-funded British spy organisation dedicated to keeping the world safe whilst, thanks to their cover as a high-end tailors, looking like they'd just stepped out of a Savile Row shop front window. We met Harry Hart aka Galahad, a suave gentleman spy played by Colin Firth with grace, charm and the ability to wield a lethal umbrella. There was Merlin (Mark Strong), the organisation's fastidious Scottish tech guru; Chester King aka Arthur (Michael Caine), a leader with a dark side; Roxy (Sophie Cookson), an eager new recruit. And, last but certainly not least, Eggsy (Taron Egerton), a kid from the wrong side of the tracks who is recruited, taken under Harry's wing, and who finally becomes a true Kingsman, rough edges and all.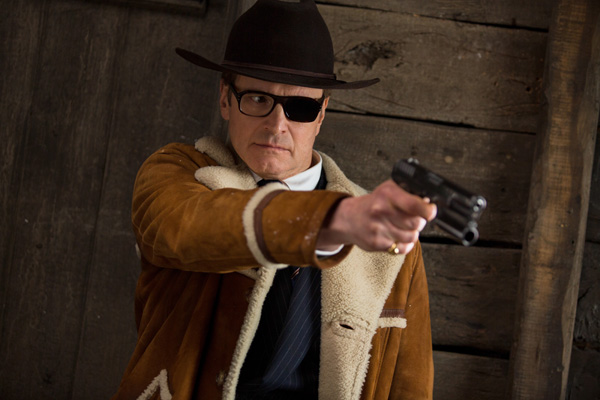 Secondly, it was a no-holds-barred, boundlessly inventive action film that played with and subverted the tropes established by a thousand spy movies before it, with Vaughn and co-writer Jane Goldman coming up with a fast, funny and consistently surprising concoction that constantly broke the rules and brought us things that had never been seen in a mainstream movie before, from an exhilarating action sequence set in a church to a setpiece where dozens of heads explode to the strains of Edward Elgar's "Pomp & Circumstance".
Thirdly, audiences around the world ate up the combination of old-school spy thrills and bright, new, modern twists. Kingsman: The Secret Service made over $400 million worldwide, and paved the way for a sequel. That sequel is Kingsman: The Golden Circle, in which Eggsy and the Kingsmen return to team up with an American organisation to tackle a megalomaniacal, deluded villain with designs on taking over the world. And it presented Vaughn — a man who has reinvigorated the gangster movie, the superhero movie and the fantasy movie with aplomb — with the challenge of his career.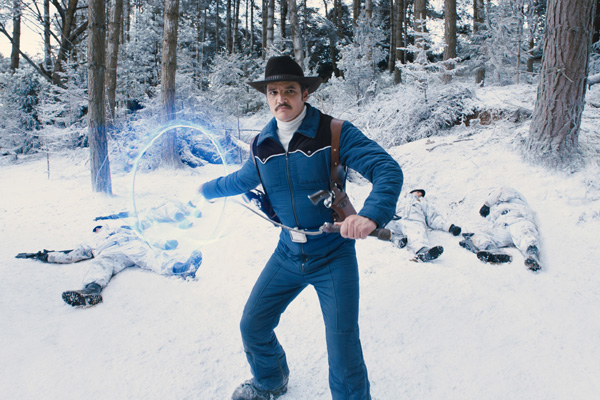 KINGSMAN: THE GOLDEN CIRCLE (FOX)

Local Release: 21st September 2017
Director: Matthew Vaughn
Screenplay: Jane Goldman & Matthew Vaughn
Based on the comic book "The Secret Service" by Mark Millar and Dave Gibbons
Producers:  Bruce Anderson, John Davis, Paul Feig, Lori Forte & Lisa Marie Stetler
Stars: Colin Firth, Julianne Moore, Taron Egerton, Mark Strong, Halle Berry with Sir Elton John, and Channing Tatum, and Jeff Bridges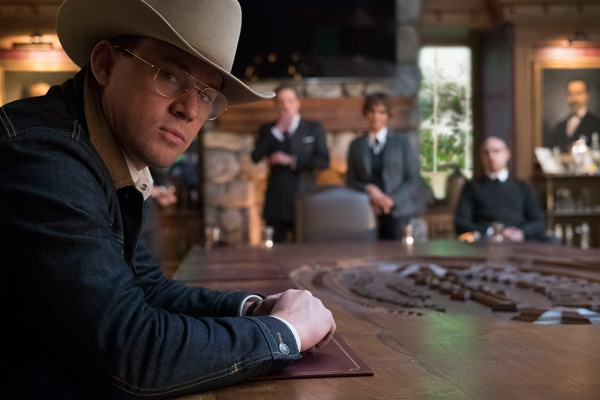 Plotline:
"Kingsman: The Secret Service" introduced the world to Kingsman – an independent, international intelligence agency operating at the highest level of discretion, whose ultimate goal is to keep the world safe. In "Kingsman: The Golden Circle," our heroes face a new challenge. When their headquarters are destroyed and the world is held hostage, their journey leads them to the discovery of an allied spy organization in the US called Statesman, dating back to the day they were both founded. In a new adventure that tests their agents' strength and wits to the limit, these two elite secret organizations band together to defeat a ruthless common enemy, in order to save the world, something that's becoming a bit of a habit for Eggsy…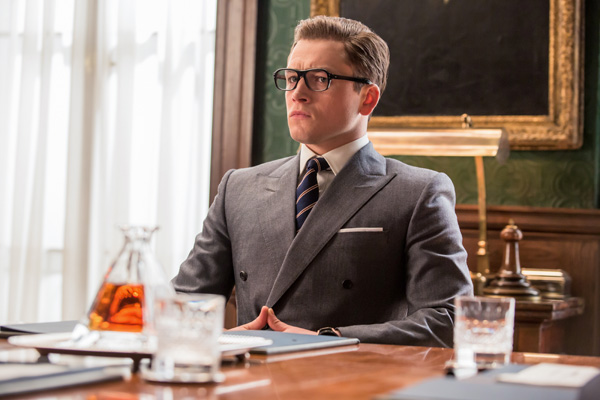 Trailer: Photo Journalist
Gadgets, Photography, Automobile, Lifestyle