Fuss Free Clean Floors with Philips SmartPro Compact
Kuala Lumpur (13 September 2017) — Between juggling work and taking care of a family, we know that household chores are tiring and tedious especially after a long day at work. Sometimes the trick to household cleaning is to work smart and instead of reaching for a broom and a mop, try using a vacuum to save time.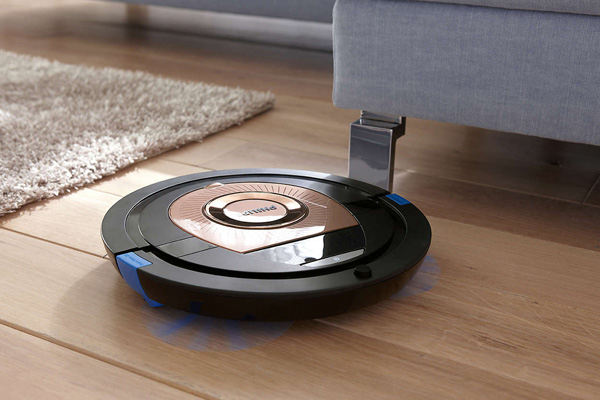 Even better yet, why not just let the vacuum run loose and clean your floors? The new Philips SmartPro Compact Robot vacuum cleaner can help you clean your floors and hard to reach places while you are at work. Equipped with Philips' latest innovative technology, the Philips SmartPro Compact can help you keep your floors dust-free more frequently minus the hassle so that you can breathe easy, have more time to relax and spend quality time with your family.
"If you're looking for a way to simplify your daily or weekly household chores, Philips offers a variety of innovative home appliances suitable for the various members of the household," said Muhammad Ali Jaleel, Philips Malaysia's Country Manager. "We are excited to introduce the Philips SmartPro Compact Robot vacuum cleaner. We often underestimate the importance of a clean floor and how long it takes to clean it to ensure that dust is kept at a minimum. With a slim 6cm-tall design and infra-red sensors, the SmartPro Compact will clean those hard to reach spaces such as under the sofa and cupboards, allowing you to maintain a cleaner home even on your busiest day."
Philips SmartPro Compact Robot vacuum cleaner with TriActive XL Nozzle
The SmartPro Compact is equipped with Philips' patented TriActive XL nozzle with an extra-large width that allows it to clean floors twice as fast compared to its predecessor. With two extra-long brushes, the SmartPro Compact can swipe dirt and dust from corners and plinths, cleaning where conventional methods cannot reach. With its four cleaning styles, the robot vacuum is able to select an effective and efficient strategy to clean your room.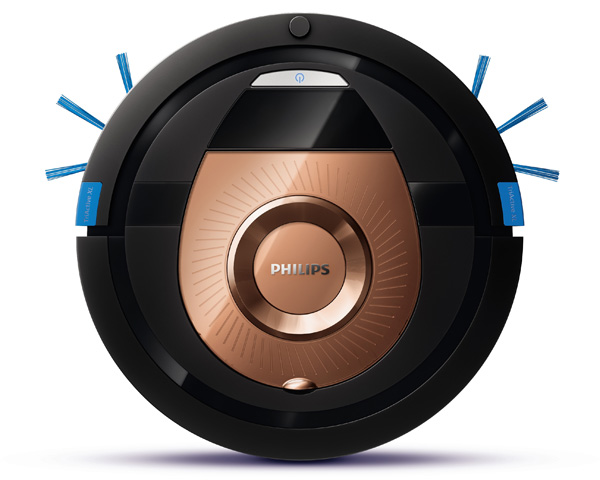 6cm slim design
With a slim design of only 6cm high, the SmartPro Compact can easily reach under low spaces and remove hard-to-reach dust accumulating under the furniture. The Smart Detection System features a combination of smart chip, gyroscope and accelerometer, which enable the robot to clean autonomously without supervision. Its technology allows it to understand its surroundings and select the best cleaning strategy to clean up your home as quickly as possible. Once it has completed its task, it will return to its docking station with little hassle.
Four-wheel system
The robot vacuum also has a four-wheel-drive system, compared to traditional robots which run on a two-wheel-drive system. The four-wheel-drive allows the robot to cross over thresholds easily, permitting it to move from room to room. Don't worry about it bumping into furniture, people and pets, as it comes equipped with six infrared sensors for detecting and avoiding obstacles.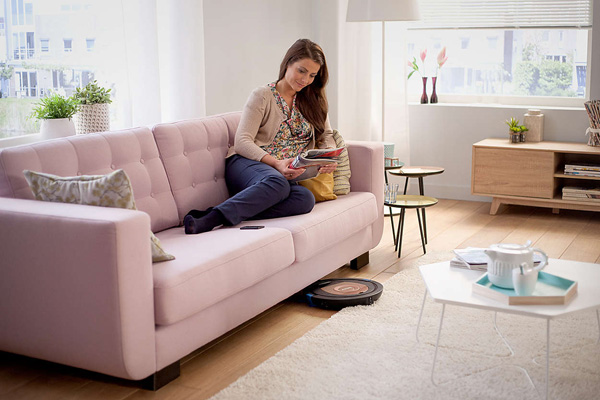 130-minute runtime
A powerful lithium-ion battery offers a longer lifetime and a shorter charging time compared to normal batteries, allowing the SmartPro Compact to run up to 130 minutes on a single charge. For those who are often busy and on the go, the new robot vacuum cleaner offers a 24-hour scheduling function, allowing you to programme your next cleaning session 24 hours in advance. It even comes with a remote control to allow you to control the robot vacuum cleaner from a distance and perform several actions, such as start and stop, change cleaning paths or have it return to its docking station.
Pricing and availability
Sold at a recommended retail price of RM2,599, the Philips SmartPro Compact Robot vacuum cleaner (FC8776/01) is available at the Philips Brand Store in Publika Shopping Gallery and The Gardens Mid Valley, both in Kuala Lumpur, and in Sutera Mall, Johor Bahru; at Philips Experience Stores in Menara Axis, Petaling Jaya and in Penang; and at retail partners and distributor stores nationwide and online via Blip.my.
For further information, visit philips.com.my to find out more about the range of home appliances that Philips Malaysia has to offer.