Casio to release BIG BANG BLACK 35th Anniversary G-SHOCK Collection
Kuala Lumpur (28 September 2017) — Casio Malaysia Sdn. Bhd. will be celebrating the 35th anniversary of its G-SHOCK brand in April 2018. To mark this milestone, Casio announced the release of BIG BANG BLACK, a commemorative collection of four G-SHOCK models featuring the new colour, matte black. By looking back to the origin of the brand, Casio produced this collection to share its commitment in creating new values in the coming years.
G-SHOCK started when a Casio engineer attempted to develop a watch that was virtually unbreakable in 1981. Refusing to accept that wristwatches are constantly fragile and easily broken, he took up the challenge to prove otherwise. After more than 200 prototypes, and a two-year development process, the first G-SHOCK model with a shock-resistant structure was released in 1983. Since then, the brand have continued to evolve based on the concept of "Absolute Toughness."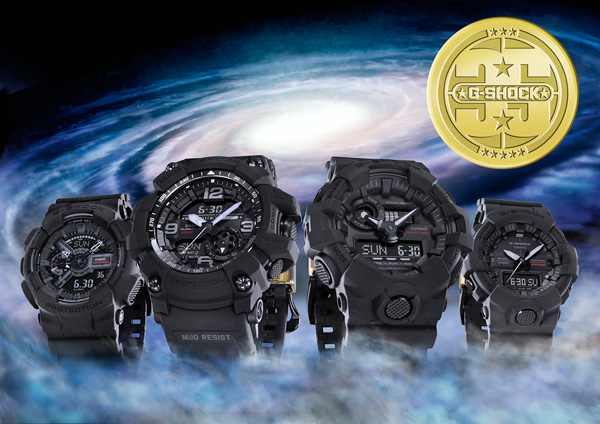 The BIG BANG BLACK collection which is the first set of the 35th anniversary models, employs a new kind of black, the symbolic colour of the brand. The matte finishing of the new base colour was achieved with the technology that incorporates particles into the paint. The gold colour back case expresses the instantaneous mega explosion of the Big Bang in contrast to the matte black.
The back case of these models are engraved with the G-SHOCK 35th anniversary logo designed by Eric Haze, a world famous graphic artist, while the metal band loops are emblazoned with a star emblem that represents 35 years. The phrase, "SINCE 1983" is featured on the dials, and special packaging has also been created to further enhance this very exceptional collection.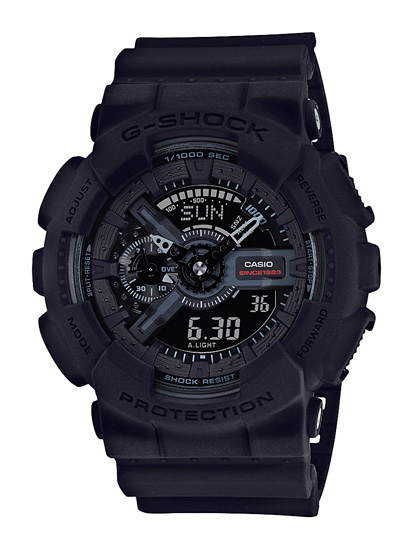 BIG BANG BLACK collection of four models
■ MUDMASTER GG-1035A: Dust and mud-resistant structure equipped with twin
sensors for measuring direction and temperature
■ GA-735A: Three-dimensional dial and hands, as well as a large case for a dynamic
look
■ GA-835A: Medium-sized case and 3-hand analog mode
■ GA-135A: Large case and precision face design
For more information, log on to www.casio.com.my.