RF.OneMoreStep close curtains at GSC Cyber Games National Finals
Selangor (20 August 2017) — RF.OneMoreStep scored a famous 2-1 (0-3, 2-0 ,2-0) victory on GSC Maxx Screen, the biggest cinema screen in Malaysia, during the EA Sports FIFA Online 3 GSC Cyber Games National Finals at Golden Screen Cinemas in MyTown Shopping Centre, Cheras.
From July to August, as many as 64 teams from different states participated in cinema qualifiers held in multiple GSC cinema locations with a chance at securing a Top 4 slot with an RM20,000 prize pool on the line for the finals.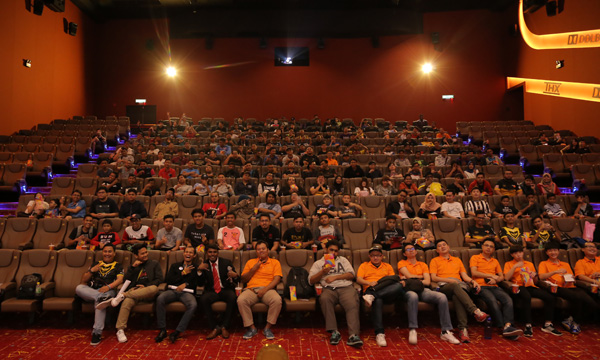 Among the grand finalist teams, the GSC Cyber Games Top 4 featured Fight Until The End (Northern Qualifier), Orange RF.Hoyyosh (East Coast Qualifier), eMaster_A (Central Qualifier) and RF.OneMoreStep (Central Qualifier).
In the Best of Three (Bo3) Double Elimination format, RF.OneMoreStep was represented by Shawqie 'Shaw7' Mazlan, Ryan 'NiamaGa1' Kan and Shahrizan 'KaiZokuuu' Shahrim. NiamaGa1 was the player to watch as the talented player was on the back of a personal championship streak after winning 1st place at Selangor Cyber Games 2017.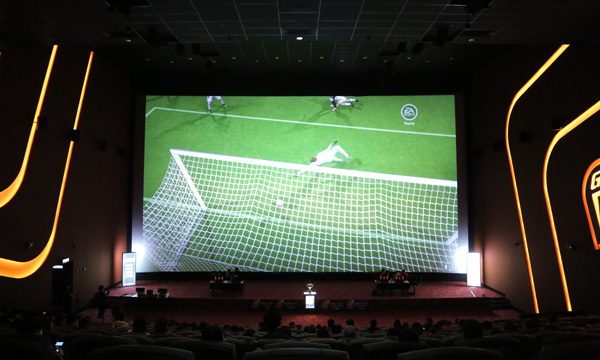 The victory saw RF.OneMoreStep walk away with a cheque worth RM10,000 in 1st place. The champions were followed by eMaster_A in 2nd place, Fight Until The End in 3rd place and Orange RF.Hoyyosh in 4th place.
According to Garena eSports Associate, Chun Jan Bong, he said: "The GSC Cyber Games has brought eSports to unexpected heights with through this collaboration with Golden Screen Cinemas.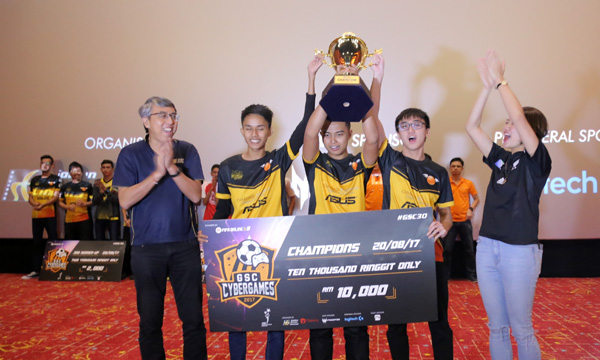 "Apart from being a unique sport itself, this collaboration shows that eSports can truly become a bonafide spectator sport as well as can be seen with the amount of cinema seats booked for this event."
GSC Cyber Games was a first-of-its kind collaboration between Garena Malaysia, title sponsor Predator by Acer, official gaming gear by Logitech G and the event organizer, Golden Screen Cinemas.