Kuala Lumpur (28 August 2017) — In partnership with the wearable technology brand – Weloop, Olike Malaysia is rolling out the fitness smartwatches, "Hey 3S" and "XH3". The sport centric smartwatches, "Hey 3S" and "XH3" will be officially start selling from 31st August 2017 onwards in all Olike salespoints and OPPO Concept Stores. With the price of RM499, "Hey 3s" is available in dynamic black colour, and the strap comes in two color variants: dynamic red and youth green colour while "XH3" is selling at the price of RM399, comes with two colour options, black and red colour.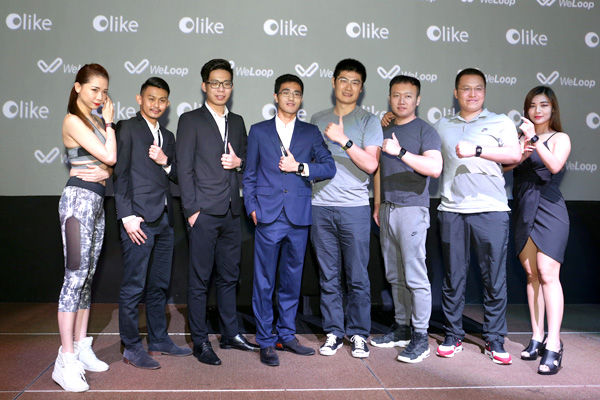 Olike Malaysia is known as the official accessories partner of OPPO Malaysia. The partnership is absolutely one exciting step on taking digital health technology to the hands of both ordinary consumers and elite sports people.
Wear the "Hey 3S" and "XH3" on your wrist to begin a heart-healthy lifestyle. With the tagline of "Begin with Heart", the sport-centric smartwatch primarily focuses on fitness tracker heart rate monitor. The company makes it easier for all the people by bringing fitness to the society. The wearable tech can track a bevy of fitness stats such as monitor heart-rate; calculate distance, steps, and etc.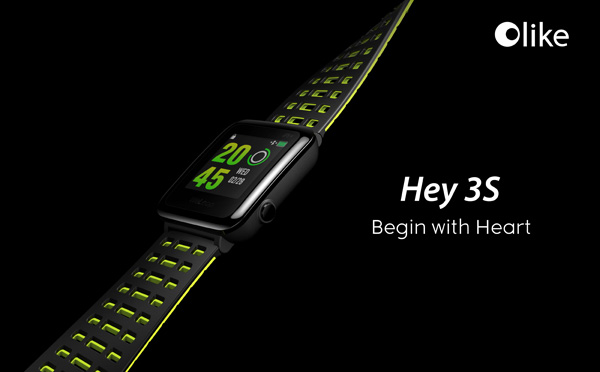 Both "Hey 3S" and "XH3" keep users motivated and on track by ensuring that they will get on the right track to a healthier and happier lifestyle. Both stylish pieces of wearable tech are able to last long with its battery life. For instance, "Hey 3s" can last up to 30 days of usage while "XH3" can easily last for 40 days with two hours of charging. On top of that, both can be used to monitor users' heart rate while having a broad range of activities like running, swimming and cycling. The fitness smart watches offer water resistance up to 50 ATM underwater, which means that users can go swimming, diving and even snorkeling with "Hey 3S" and "XH3" for swim track. Both smart watches are definitely comfortable to wear while swimming, and needless to say, they can give users an accurate reading and easy to use. In short, they could be the best wearable device that tracks workouts in the water.
With the different price range, users can expect a minor difference in features and exterior between "Hey 3S" and "XH3". "Hey 3S" sports built-in GPS, which can easily track the user's location in real-time. The "Hey 3S" is made up of stainless steel apart from the ceramic ring whereas "XH3" comes with matte black colour of bezel.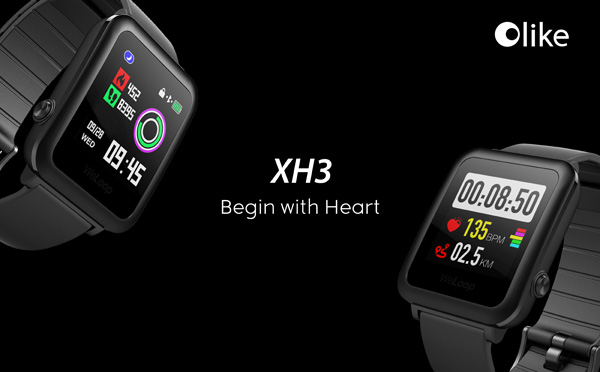 Founded in 2015, Olike Malaysia specialized in the mobile accessories industry. The brand has since grown in size and popularity and the company has become one of the top accessory brands in Malaysia with their high quality and affordable products. In line with the main five elements of Brand Concept, which are 'Personality', 'Creative', 'Entertainment', 'Health' and 'Smart'. Olike prides itself on introducing products that meet users' needs in remarkable and practical new ways to enrich people lives. Olike offers a large selection of smart device accessories such as car recorders, Weloop Now 2 SmartBand, powerbank, smart car chargers and other smart accessories for smartphones.
To make users' daily life easier, the company focuses their product designs on simplicity and user friendliness. Unquestionably, their ultimate goal is to guarantee each Olike product carries innovative features and attributes that will complement the lifestyle of all smart device users while be on the front line of the latest mobile trends and technologies.
For more information, kindly visit olike.com.my or www.facebook.com/OlikeMalaysia.