Fujifilm celebrates Malaysia's Charm through "Shoot. Print. Share." Photo Exhibition
Bangsar (11 August 2017) — FUJIFILM Malaysia invites everyone to submit physical copies of photos showcasing breathtaking images that best encapsulate the beauty and unique facets of Malaysia through its "Shoot. Print. Share." Photo Exhibition.
"Shoot. Print. Share. Photo Exhibition, FUJIFILM Malaysia's first ever photo exhibition, is part of the Company's corporate social responsibility initiative to bring together everyone from all walks to life and inculcate a greater sense of love for the country by showcasing their creativity in capturing the allure of Malaysia and its people, inspired by the theme of "My Malaysia Memory." It also aims to promote the joy of taking photos and to gain the satisfaction of sharing the prints with loved ones.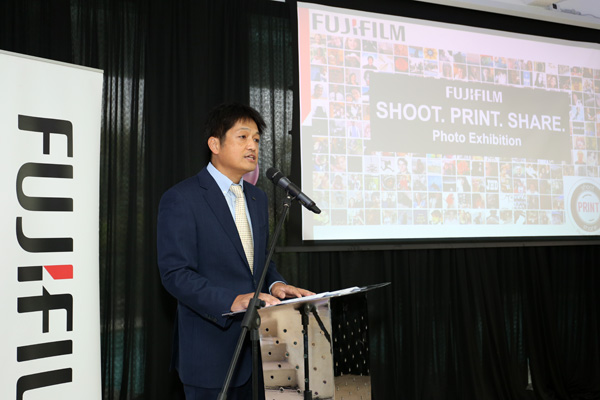 Malaysia is a beautiful country with stunning landscapes and a melting pot of cultures, diversity, heritage, traditions and religions, offering participants with an inexhaustible variety of subjects for them to explore and capture with their lens.
Speaking at the launch of the "Shoot. Print. Share." Photo Exhibition, FUJIFILM Malaysia Managing Director, Yoshitaka Nakamura said the idea for the photo exhibition was sparked by the burgeoning demand for photo prints by the millennials who are excited about capturing memories instantly. "This interest resulted in a 135 per cent increase in our instax camera sales from last year.
"Another survey conducted by FUJIFILM Malaysia during the recent AVENUE K Japan Festival also revealed that 70 per cent of the people surveyed said that there was something special about holding a paper photograph in their hands as it evoked fond memories of the good times.
"Prints resonate with millennials and photo prints have again come into the spotlight to preserve precious memories. Many millennials have visited our Wonder Photo Shop since its opening to explore the joy of photo printing. Print sales have tripled while our instax camera sales have increased 16 times after converting the previous camera shop into the Wonder Photo Shop," he said.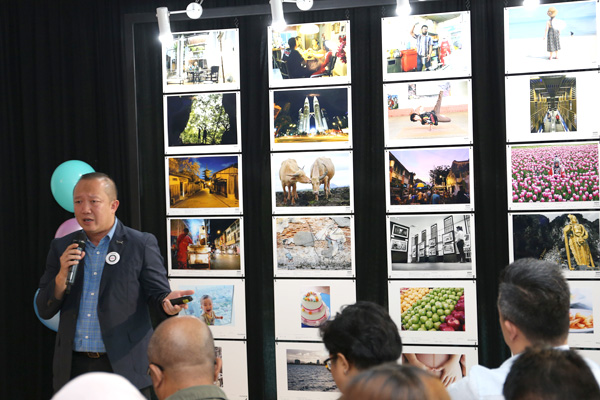 Nakamura said FUJIFILM's photo exhibition was unique as it was not a photo contest. "Everybody can participate in the exhibition. Through this event, we hope to encourage public interest in photo printing and to inspire everyone that they too can be photographers. That is the power of photo prints, they have the ability to ignite your passion for photography and bring unforgettable memories to life," he added.
To further promote the photo printing trend, FUJIFILM Malaysia is collaborating with Maxis for the telco's promotional offering, "Power of One." The promotion which began in August enables those who sign up for a MaxisONE plan to purchase an instax printer SP-2 for only RM1.
FUJIFILM Malaysia is confident that the photo exhibition will be well received by Malaysians as it gives them the opportunity to celebrate their love for the nation and share their stories through the magic of photography.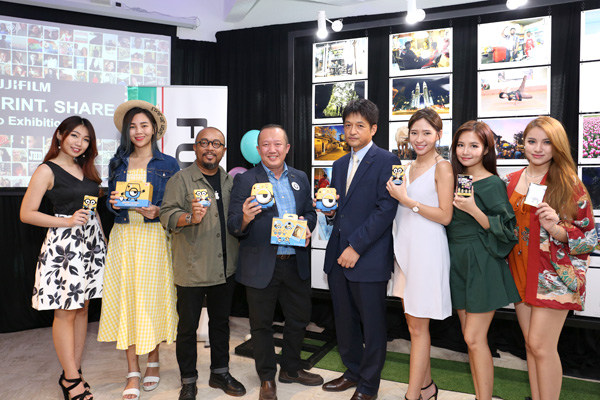 To enter the "Shoot. Print. Share." Photo Exhibition, every participant may capture their photos using any device that they wish. They are required to buy a photo board at any FUJIFILM Malaysia's collection centres and follow the steps below:
Step 1: Print your photo in either one of the following print sizes at the FUJIFILM Malaysia's collection centre that you bought your photo board (photos printed with a household inkjet printer cannot be submitted):
a) Portrait prints: 6 x 8"
b) Landscape prints: 8 x 12"
Step 2: Attach the photo on the board with double-sided tape only at the top and bottom of the photo (any other types of glue are strictly rejected). The photo must be displayed horizontally on the board. Ensure that the photo does not overlap the edges of the board. Do not decorate the board or photo.
Step 3: Fill in the required information on the board and the registration form.
Step 4: Place your photo in the clear bag included with your board.
Step 5: Submit your photo to any FUJIFILM Malaysia's collection centres.
The submission deadline is October 15, 2017. FUJIFILM Malaysia aims to exhibit some 3,000 photos at the "Shoot. Print. Share." Photo Exhibition" which will be held from November 13-19, 2017 at four areas at Sunway Pyramid shopping mall, namely Sunway Orange Atrium, Sunway Orange Avenue, Sunway Central Avenue and Sunway Main Entrance, Ground Floor. Besides that, 100 entries will be selected as the '100 Best Photos' of the exhibition and the chosen participants will each walk away with a token of appreciation, during the exhibition period. The '100 Best Photos' will be selected based on the quality and creativity of the photo content and its message.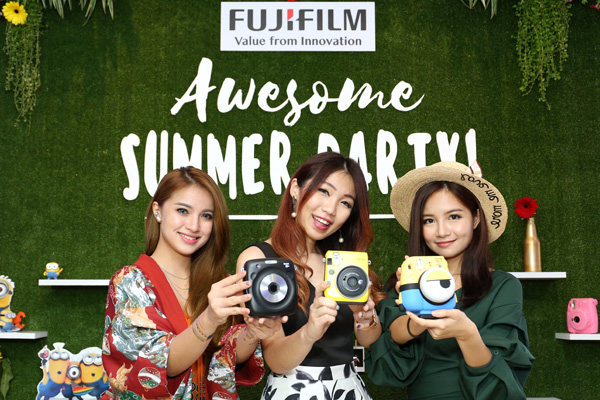 FUJIFILM Malaysia has also engaged 40 social influencers as part of its effort to reach out to people from all over Malaysia and inspire them to experience the pleasure of photography. A social influencer party was held in conjunction with the photo exhibition launch to allow the social influencers to explore the "Shoot. Print. Share." concept. During the party, the social influencers and guests had the opportunity to discover their creativity and shoot their favourite photos at a specially made photo shoot area. They later printed the photos and showcased them at the display area for everyone to see.
The "Shoot. Print. Share." Photo Exhibition is inspired by Japan's largest photo exhibition, "PHOTO IS 50,000," organised annually for the past 12 years by FUJIFILM Corporation to encourage the public to develop a love for photography and to have their photos displayed at 32 venues across Japan. The first photo exhibition was held in 2006 and attracted 10,000 people across Japan. This year, 50,000 people from all over Japan have participated in the photo exhibition. Not only that, last year's photo exhibition saw more than one million visitors visiting the event.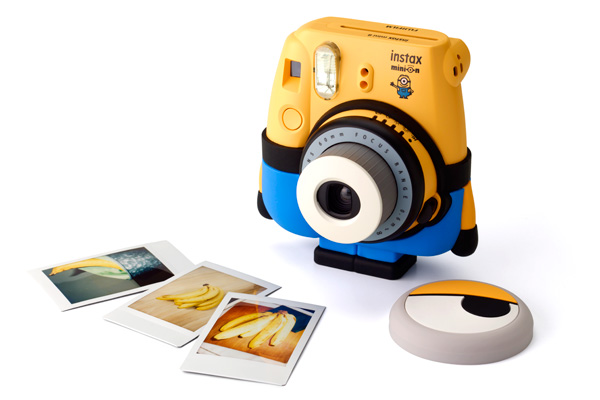 In addition, fans of the movie, Minions can look forward to FUJIFILM Instax Minion 8 camera, the latest product in FUJIFILM Malaysia's Instax range of cameras. The FUJIFILM Instax Minion 8 camera has a bright yellow body and a removable blue pants accessory that doubles as a stand and cover for the camera. It features a lens cap that resembles the Minion's eye. The camera will be available at FUJIFILM's authorised dealers from the end of August 2017 and pre-sales have started at the Wonder Photo Shop at Sunway Pyramid and Lot 10.
Besides that, FUJIFILM Malaysia has introduced PhotoZine, a new offering that enables customers to create personalised fashionable photo magazines. PhotoZine is available in A5 size and consists of a minimum of 12 pages and a maximum of 36 pages each. PhotoZine is simple, easy and convenient to make, and it only takes 20 minutes to develop a 12-page PhotoZine. It is a fun and attractive way of sharing your beautiful memories with loved ones and you can easily transfer your photos from flash drives, smartphones and CDs. PhotoZine is currently available at the Wonder Photo Shop at Sunway Pyramid until mid-August 2017.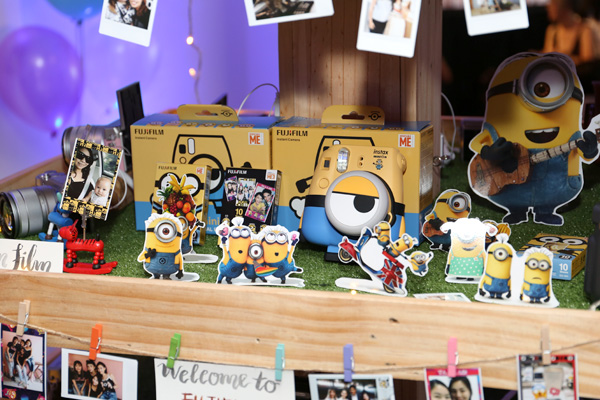 To gain more information about the "Shoot. Print. Share." Photo Exhibition, please visit shootprintshare.fujifilm.my.
cameraexhibitionfujifilminstant printInstaxminionpartyphotoshareshowcasesummer