Dell Precision celebrates 20th anniversary with powerful, new workstation technology
Malaysia (23 August 2017) — To celebrate the 20th anniversary of Dell Precision workstations, Dell announced new additions to its Dell Precision portfolio, including the Tower and Rack workstaitons.
At Dell EMC Forum 2017, Dell introduced its next generation fixed workstation portfolio with the Dell Precision 5820 Tower, Precision 7820 Tower, Precision 7920 Tower and Precision 7920 Rack, completely redesigned inside and out to enable even more creative workflows.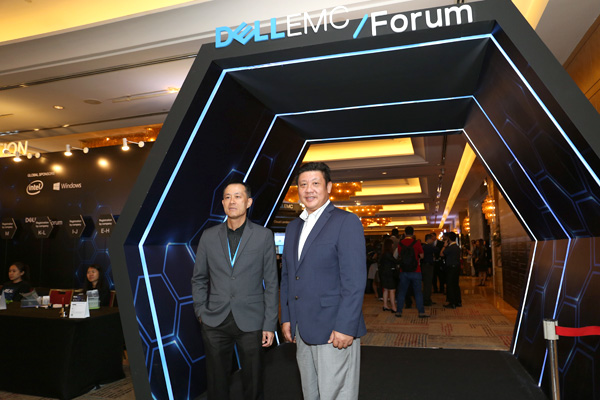 The new Dell Precision towers combine a brand new innovative and flexible chassis with powerful performance from the latest Intel® Xeon® processors, next generation AMD Radeon™ Pro and highest performing NVIDIA® Quadro® professional graphics cards. Certified for professional software applications, the new towers are configured to seamlessly complete the most complex projects, such as virtual reality content development. Exclusive Dell Reliable Memory Technology (RMT) Pro ensures memory challenges don't kill your workflow, and exclusive, patented Dell Precision Optimizer (DPO) provides even more performance in a workstation.
The fully customisable configuration options deliver the flexibility to tackle virtually any workload, including:
The latest Intel® Xeon® High core count CPUs paired with NVIDIA Quadro® GP100, enable deep learning and machine learning applications with these new Dell Precision tower systems by combining graphics, computing, highly scalable storage and large system memory options. These solutions will enable the rapidly growing field of artificial intelligence supporting our Realize 2030 vision and the diverse range of emerging use cases.
NVIDIA Pascal GPUs, including HBM memory, and NVLink technologies results in unprecedented power, performance, and capabilities for professional users to create their most complex designs in CAE and experience life-like VR environments.
AMD Radeon™ Pro SSG Graphics with fast HBM2 memory and 2TB of SSD on board enables real-time 8K video editing and playback using high performance computing of massive datasets, and rendering of large projects like never before. Adobe Premiere Pro™ and Adobe After Effects™ currently previews a fully integrated Radeon Pro SSG API solution that enables our creative professionals to exceed all current editing and playback boundaries.
The Dell Precision 7920 Rack is ideal for secure remote workers and delivers the same power and scalability as our highest-performing tower workstation, in a 2U form factor.
"Looking back at 20 years of Dell Precision workstations, you get a sense of how the capabilities of our workstations, combined with certified and optimised software and the creativity of our awesome customers, have achieved incredible things" said KT Ong, Country Manager – Malaysia, Dell EMC. "As great as those achievements are, this new lineup of Dell Precision workstations enables our customers to be ready for the next big technology revolution that is challenging business models and disrupting industries."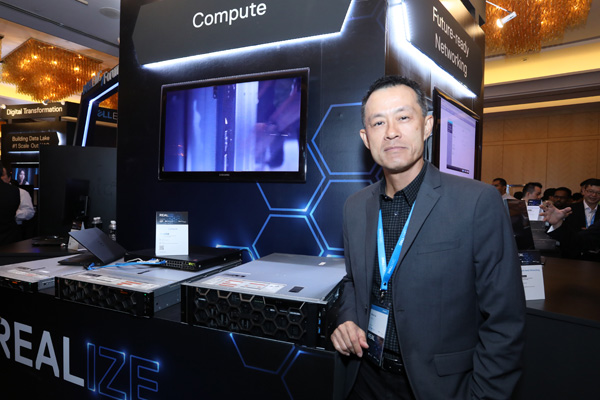 For the last twenty years, Dell Precision has provided the foundation for bringing amazing creative ideas to life, thanks to high-performing, fully-customisable features, designed for the needs of today's professional creators. Since introducing the product line in 1997, with the Dell Precision 400 workstation, Dell Precision workstations have been designed to meet the needs of technical and creative professionals to transform and disrupt industries.
"Our business would not be what it is today without the hard work from our team over the years, the great innovation from our hardware and software partners, and the incredible ideas and creative work from our customers," shared Jeff Clarke, chairman and president of Dell Client Solutions, who also helped found the Dell Precision workstation business. "It's been exciting to see how much we've not only evolved in the solutions we provide, but in how our customers have advanced their work and ultimately, transformed their industries."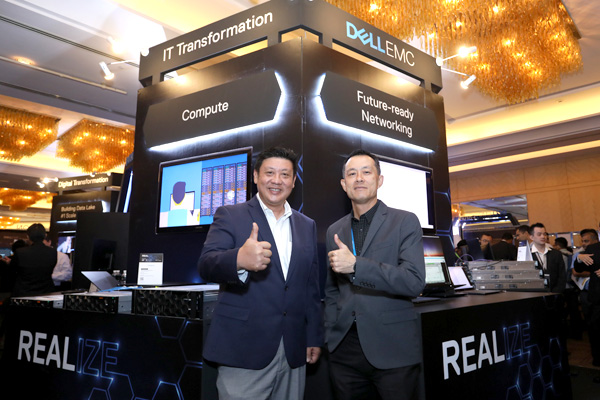 Over the years, customers have produced impactful and iconic creative work using Dell Precision, including:
Pricing and availability of the new Dell Precision Tower and Rack workstations will be announced in the coming months. For more information, please visit: com.my/PrecisionAnniversary.
BusinesscomputerdatabasedellemcforumITnotebooksecurityserverworkstation