The world's first JBL organized 5km Night Fun Run has its debut at Stadium Shah Alam, Malaysia
Malaysia (12 July 2017) — HARMAN, the premium global audio, infotainment and enterprise automation group, is proud to announce JBL 5km Night Fun Run, the world's first JBL organized 5km Fun Run is initiating on 30th September 2017, Saturday at Stadium Shah Alam from 5pm to 11pm. With the efforts of local sole distributor – Hot Gadgets Distribution Sdn. Bhd. also the organizer who make this event fruitful.
During the press conference, Jeff Chin, had officially announce as the brand ambassador of Hot Gadgets and the spokesperson of JBL Fun Run 2017. Jeff Chin is multi-talented and hosted many events as emcee, MYFM radio announcer, artist, and TV host. Jeff just did his own concert "Let's Go Dud Stand Up Show 2017" on January. "We have faith in Jeff Chin can elevate the brand image of Hot Gadgets as a tech company as Jeff Chin is a technology-driven multi-talented artist. It's our thrill to collaborate with Jeff Chin, we see a very promising future working with Jeff Chin." said by Sales & Marketing Director of Hot Gadgets Distribution Sdn. Bhd. Mr YC Ng.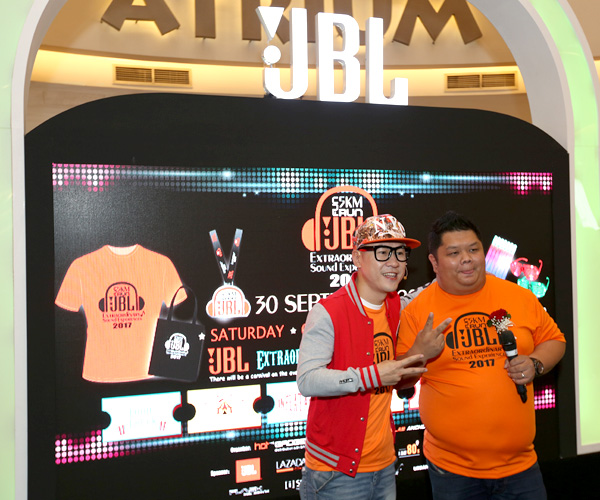 The world's first JBL organized 5km Night Fun Run has the theme of Extraordinary Sound Experiences. There are total 4 music zones to play a specific genre music, shack up with performance of street dancers: Retro, Funk, Hip Hop, and EDM, the orientation is from 70s old school retro to '00s electronic dance. Runners can move their body with rhythm. In order to enhance the excitement of fun run, all runners are provided LED accessories like glasses, finger lights, glow sticks, and foam light sticks which are the essential to illuminate the whole route as well as heighten the fun ambience.
There are 2 categories of JBL Fun Run participation:
| | | | |
| --- | --- | --- | --- |
| Categories | Description | Distance | Fee |
| JBL Combo | JBL Fun Run and JBL T110 In-ear Headphone (worth RM69) | 5km | RM 99 |
| Normal | JBL Fun Run | 5km | RM 70 |
Register now at: www.adrenalineaddict.asia/JBLFunRun2017
Participants will be enjoying themselves with music, lights and many more fun during the night. Be a part of this run and join us to help the needy as we donate part of the collection from this run to charity organizations.
The participant entitlements are:
1 x JBL Fun Run Event Dri-fit Tee
1 x JBL Fun Run Finisher Medal
1 x JBL Fun Run Kit

1 x Bib Number and Guide Book
1 x LED Finger Light
1 x Foam Light Stick
1 x LED Glasses
4 x Glow Sticks
The race kit collection details are:
Date: 22nd – 24th September 2017
Time: 11am – 6pm
Venue: FHL Sports
Address: G7, Bgn Perdagangan D6, 801, Jalan Sentul, 51000, KL
Waze: FHL Sports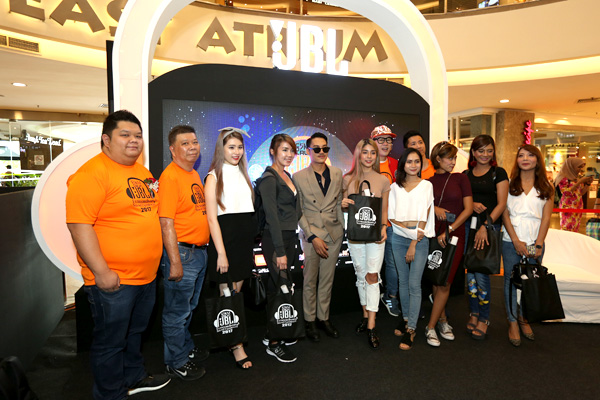 Another thrilling news is, JBL Carnival is carrying on as a post-run party, with a sea of people in glow, beam and illuminate. We execute our JBL Carnival from indoor to outdoor, from Sunway Pyramid and now to Stadium Shah Alam. The JBL Carnival will install JBL promotional booth to showcase JBL audio gear in a unique concept, not to overlook the arrival of new model. In addition, we have ready games booth with JBL premium to be won, our sponsor booth, inflatable for kids to play, unlimited photo print booth, and food truck zone to fuel your stomach with various type of food.
The highlight of the event – mini concert that form by several well-known performance artists are in the list and ready to perform on stage at JBL Carnival.
The very first popular artist, Fuying & Sam is a Malaysia pop duo who won more than 30 awards since 2013 FS achieved amazing result at YouTube for their music video.
Second artist, Hael Husaini, he won 1st place for 'Akademi Fantasia' at Malaysia in 2013. Recently, Hael released his single album 'Jampi' on February 2017 and achieved excellent result.
Third performer, Shawn Lee, the 4th Beatbox Battle World Championship (2012), Best Child Actor at the 18th Malaysian Filem Festival, and won Creative Pioneer Awards in Music 2013. Shawn has performed for countless events and participated in campaigns not only at Malaysia but internationally.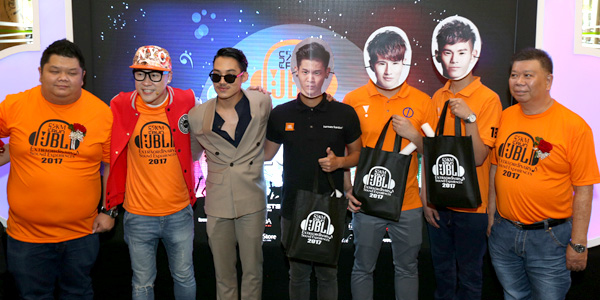 JBL Fun Run 2017 Sponsors
Gold Sponsor: Lazada (Insert UTM link: http://bit.ly/2v2zoSS)
Official Audio: JBL
Official Fitness: Celebrity Fitness
Official Food & Beverages: I AM 80s
Official Online Media: ONFM
Sponsors:

Flash Gadgets
Garmin
[ i ] Store
Machines
Metrojaya
Switch
Urban Republic
audiogadgetsheadphoneheadsethotgadgetsjblnight fun runrunsound