OPPO opens the first Southeast Asia Flagship Store in Suria KLCC
Kuala Lumpur (22 July 2017) — OPPO officially launched the first flagship store in Southeast Asia at Suria KLCC on 22nd July 2017. Adding to the premium experience, the flagship outlet is the first in Southeast Asia to offer special personalization service for customers to engrave their OPPO camera phones. Shoppers may purchase OPPO mobile devices on the spot at the Suria KLCC outlet to enjoy the laser-engraving service without additional charges.
The flagship outlet, now located on the 3rd floor, features modern interiors of sliver grey aluminum composite paneling with a touch of white oak wood, soft film ceiling, and grey cozy sofa, delivering a sense of warm and clean ambiance that matches the brand's distinctive modern concept.
OPPO Malaysia's Sales Director, Garry Gong and Brand Director, Nikki Chen are present at the opening ceremony, joined by a large crowd of customers and media."Malaysia has always been one of the key markets for OPPO and we are especially trilled to have an anchor in one of the region's premium areas. With our three years' presence in Malaysia, OPPO has been leading the camera phone trend through its innovative technology and user-oriented products. We are also learning, adapting and improving our service in the competitive Malaysian market to provide a better and more premium experience for our loyal customers," said Garry Gong, Sales Director of OPPO Malaysia.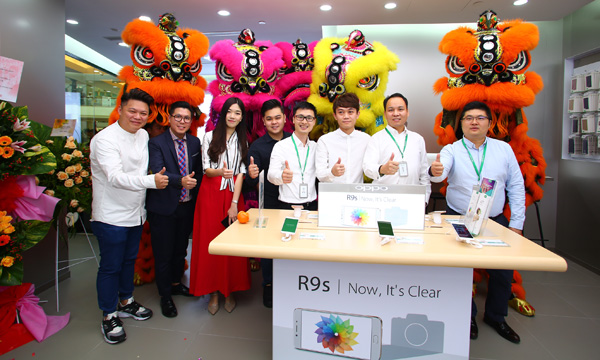 "Our Suria KLCC flagship store is the first in Southeast Asia to feature the latest store design, and the personalization service on mobile devices. It is a part of the additional premium experience that we are bringing for our Malaysian customers, and we are confident that our modern store environment, showcasing the brand's rich personalities and commitment to craftsmanship, along with the innovative products, will draw destination for discerning Malaysian shoppers," he continued.
With keen focus on the better customer experience, the new store is offering photograph printing service for photographs that was being taken using OPPO's camera phones, allowing shoppers to try out the camera phones' ability for mobile photography.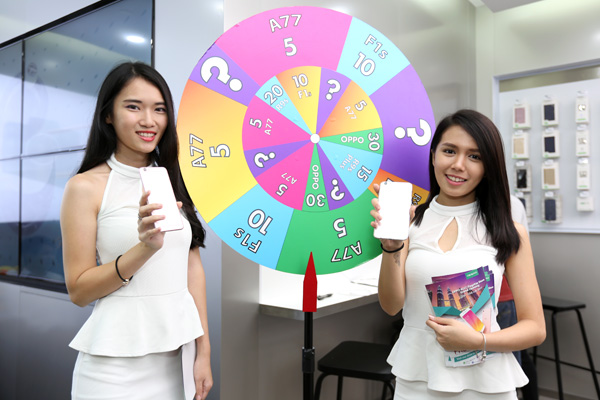 The OPPO flagship store is located at Suria KLCC, Lot 317-318, Level 3, Suria KLCC, Kuala Lumpur City Centre, and operating from 10am to 10pm.
To find out more about the information, please visit www.oppo.com/my.