OMEN by HP delivers the Ultimate Advantage for Gamers to Dominate the Competition
Kuala Lumpur (20 July 2017) — HP PPS Sales Sdn Bhd today announced the launch of the highly anticipated OMEN by HP line of products in Malaysia. Re-designed and re-engineered from the ground up, the new lineup gives esports athletes and competitive gamers the edge and confidence needed to perform at the highest global level. Every inch inside and out of the new OMEN PCs, displays and accessories are packed with features designed to target the needs of gamers around the world, instantly changing the game like never before.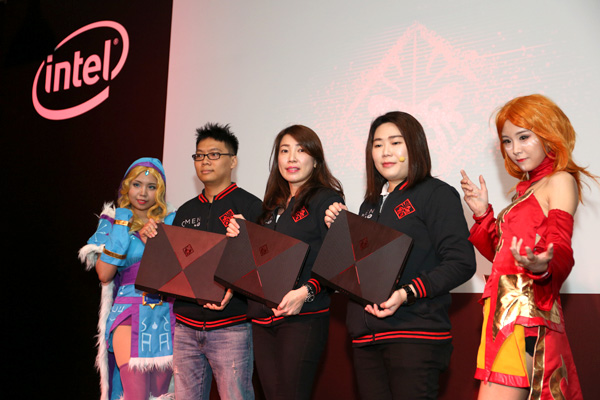 News Highlights:
The new OMEN Desktop offers advanced thermal engineering, a modern powerful design and access to industry standard parts for easy upgradability.
To round out the OMEN PC lineup, HP is bringing gamers new OMEN 15 and OMEN 17 laptops, with the latest high-performance graphics from NVIDIA®, high-resolution displays with optional G-Sync™ and FreeSync™ technology7 for fast refresh rates and a single-access service panel.
New OMEN by HP Desktop – The Battle Armor Needed to Perform in the Gaming Arena
The newest OMEN by HP Desktop is designed for the true performance gamer with features to enhance functionality and usability. OMEN X products are overbuilt and over-engineered hardware meant to deliver bold innovation in the gaming space, and the OMEN Desktop leverages key features from the OMEN X desktop to provide gamers the ultimate experience. As a result, the new tower from OMEN brings the ability to accommodate new hardware combinations, including easy upgrades because of HP's use of primarily industry standard parts, and leverages improved cooling to allow gamers to push the system's limits.
High-performance graphics up to dual NVIDIA® GeForce® GTX 1080 Ti (SLI) or dual Radeon™ RX 580 (Crossfire), for the graphics horsepower to run the most demanding games at maxed out settings and resolutions higher than 1080p.
7th gen Intel® Core™ i5/i7 CPUs with unlocked options for overclocking for raw computing power to handle massive multiplayer games or serious multi-tasking.
News Release
Thermal engineering with all-around edge vents and optional liquid cooling, for more efficient heat dissipation and additional thermal headroom for overclocking.
Optional PCIe SSD or SSD+HDD storage options for quick responsiveness, fast bootup, game loading, and application installation.
OMEN Command Center with Overclocking to improve CPU performance on the fly, and Network Booster to move gaming network traffic to the front of the line and reduce latency in online games.
OMEN by HP Laptops – Fighter Jet and Spacecraft-Inspired Designs with Cutting-Edge Technology
The OMEN by HP 15 and OMEN by HP 17 laptops were completely reinvented and redesigned in 2017 to offer a design built for gamers, with more expansion capabilities, additional ports and more VR compatibility. The result, a performance packed PC with exceptional gaming capabilities in a compact package, helps ensure gamers can play the latest titles on-the-go and in any environment. The OMEN 15 is available with a wide range of options designed to deliver performance, optimize the gaming experience, enhance gameplay and limit outside distractions. The OMEN 17 supports some of the fastest technologies available today to help ensure gamers can push high frame-rates on the latest AAA games with a broad range of options targeted at delivering unprecedented performance across all aspects of gaming.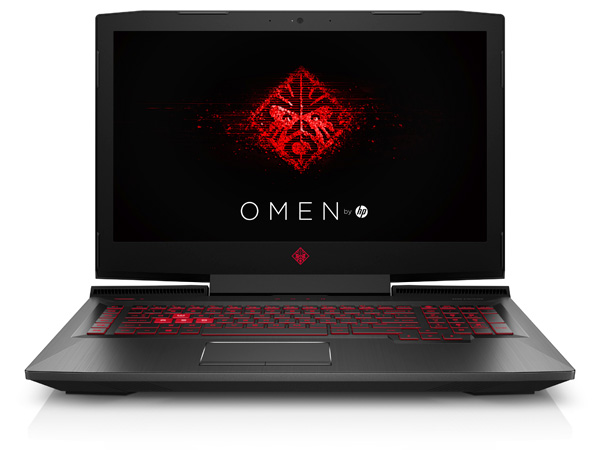 High-performance GPUs on the OMEN 15 up to Radeon™ RX 550 or NVIDIA® GeForce® GTX 1060 with Max Q design for the graphics horsepower to run games at 1080p and beyond. The OMEN 17 can be configured with up to NVIDIA® GeForce® GTX 1070 or Radeon™ RX 580 for the graphics horsepower to push games at 1440p and higher.
7th-gen Intel® Core™-i Quad Core CPUs for raw computing power to handle massive multiplayer games, serious multi-tasking or the latest esports titles that require heavy lifting by the CPU to hit 100+ FPS
High-performance cooling on the OMEN laptops brings a multi-fan/multi-heat pipe/multi-exhaust thermal solution to keep things running cool and reduce the risk of throttling during heavy gaming sessions.
Play with DTS Headphone:X® for 360 degree, immersive surround sound with any headset, or simply power up and use the integrated HP Dual Speakers with Audio by Bang & Olufsen. HP Audio Boost technology with a discrete amp brings improved volume.
Dragon-red backlit keyboard optimized for gaming with red accented WASD keys and white backlight for easy identification, 26-key rollover anti-ghosting function and separated, full-size arrow keys to help reduce accidental key presses
4K display option for high-resolution content playback, or a 120Hz 1080p display option for fast refresh-rates with NVIDIA® G-Sync™ options or a 60Hz 1080p display option with FreeSync™ on systems configured with a Radeon GPU
Easy upgradeability and accessibility with a single access panel to HDD, SSD, and RAM
VR-ready configurations available for exceptional gaming in virtual reality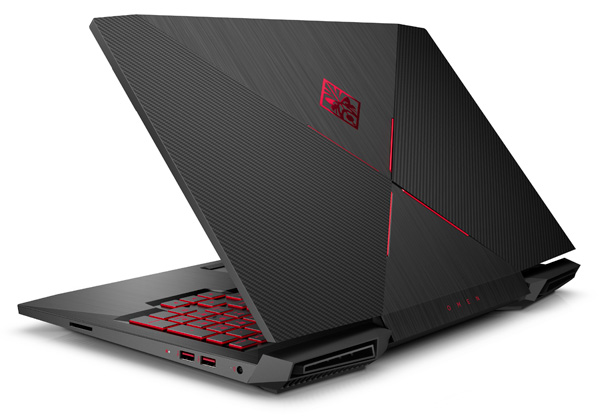 Inspired by the increasing role of competition in the modern gaming lifestyle, the OMEN by HP line is built for today's gaming community. OMEN by HP is bringing gamers a completely new portfolio of products this summer, leveraging customer insights from the gaming community, to give esports athletes and competitive gamers an edge. The launch also features Astro eGG as the official partner for the upcoming OMEN by HP Tournament – commencing from 20th July to 28th July 2017.
The OMEN PCs, displays and accessories are engineered to optimise competitive gaming and thus, HP is making investments in the community with its first sponsorship of a major e-Sports event.
"With the launch of an entirely new, cutting-edge and comprehensive portfolio of OMEN by HP gaming products, HP is celebrating the competitive spirit that burns inside all gamers," said Kym Lim, Managing Director of HP PPS Sales Sdn Bhd. "These are exciting times for us as it marks a significant milestone for both HP in gaming. Together with eGG Network, we want to support the local e-Sports industry with the OMEN by HP DOTA 2 tournament", she adds.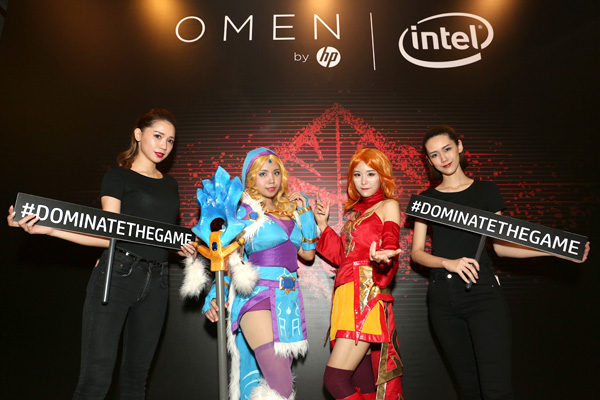 The OMEN by HP tournament is a community-driven DOTA 2 championship, which will see up to 256 teams nationwide battle it out to reach the finale on the 12th August 2017.
Four teams will stand a chance to win prizes from a pool of RM 20,000 – detailed breakdown as follow:
1st Prize – RM10,000
2nd Prize – RM6,000
3rd Prize x 2 – RM2,000 each
For more details about the tournament, visit www.omenbyhp.com.my.
OMEN by HP Pricing and Availability
The OMEN Desktop is currently available starting at RM 5,999
The OMEN 15 laptop is currently available starting RM 4,499
The OMEN 17 Laptop is currently available starting at RM 8,899
For more information, visit here.
OMEN by HP delivers the Ultimate Advantage for Gamers to Dominate the Competition Photo Journalist
Gadgets, Photography, Automobile, Lifestyle
b&ochasisdesktopesportsgaminggeforcegtxhplaptopnotebooknvidiaomenoverclocking