Petaling Jaya (30 July 2017) — Malaysia's biggest standalone mobile gaming e-sports events, Mobile Legends Southeast Asia Cup Qualifiers Finals ended with a high note as Team Saiyan from Malaysia and Team Impunity from Singapore emerge victorious and bring home US$ 2,500 (RM10,700) at MSC Qualifiers Finals supported by Honor 8 Pro and Tropicana City Mall.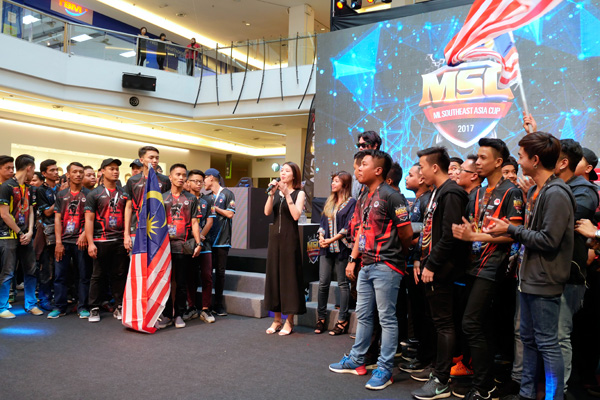 The first ever and biggest Malaysia mobile gaming esports event, proudly supported by Honor 8 Pro as the official smart phone of the tournament saw the overwhelming amount of participation and support from the gaming community with a total of 2100 fans attended the event. Mobile Legends fans witnessed the two-day epic battle between the top Mobile Legends team from Malaysia and Singapore team at Tropicana City Mall as they competed live for the Qualifier Finals. A total of 8 teams from Malaysia and 7 teams from Singapore showcased their gaming skills from 29 July till 30 July.
"We would like to congratulate the winning teams for their tenacity and great performance during the competition. It has always been our intention to provide a platform to develop the local esport scene hence it was joyous to witness the participating team battling it out and as well as the support shown by the Malaysian gaming community towards Mobile Legends. We are looking to provide a world-competitive environment such as this in near future" said Mandy Dai, Senior Marketing Director of Shanghai Moonton Technology.Co.,Ltd.
The prize pool of USD$10,000 (MYR42,810.00) was split into half for both Malaysia and Singapore team respectively. The Grand Winners from each country walked away with US$2,500 (RM10,700) each and the second place received US$1000 (RM4,280) while fourth and third place received US$500 (RM2,100) respectively. The remaining prize of USD$500 (RM2,100) was distributed to the remaining participating teams.
The crowning champions of the Singapore & Malaysia, Team Impunity and Team Saiyan respectively will be representing their respective countries in the 5 Nations Grand Finals. Further details on venue and prize pool will be announced in August.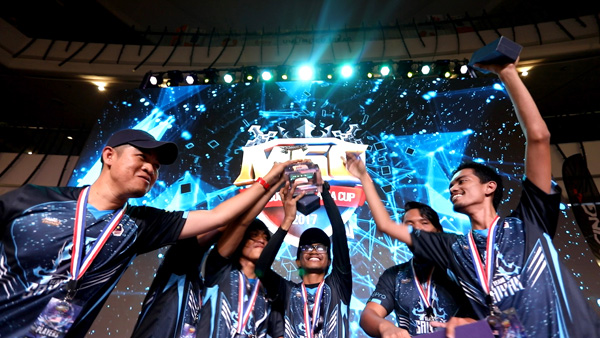 The Mobile Legends Southeast Asia Cup Qualifiers marks the first ever mobile gaming esports competition in Malaysia which utilises Honor 8 Pro competitive gaming smartphones which provide Mobile Legends team a shot at competing for the 5 nation grand finals.
Mobile Legends is a multiplayer online arena (MOBA) game developed for mobile and published by Moonton. Launched in July 2016, Mobile Legends has already become one of the global phenomena mobile game across ASEAN attracting millions of millennials with over 70 million downloads from iOS App store and Google Play Store.