Experience groundbreaking innovation at the Taiwan Excellence Pavilion in Malaysia
Kuala Lumpur (11 July 2017) — The Taiwan Excellence Pavilion finally makes its way to Malaysian shores, as Taiwan is set to showcase a selection of its most innovative and inventive products in the country for the very first time. More than 100 award-winning products from Taiwan's leading companies will be featured in the exhibition, which will be held in 1 Utama Shopping Centre from 12th to 16th July 2017.
Visitors will be able to see and experience first-hand some of the latest breakthroughs in design and function, such as gaming laptops, smart devices, exercise equipment, and home appliances. These products at the exhibition bear the Taiwan Excellence logo, a symbol of innovation, which is the highest accolade that can be awarded to Taiwanese products.
Many of these include those produced by internationally renowned Information & Communications Technology (ICT) brands such as Acer, Asus, MSI, and D-Link. In addition to that, there are also sports and leisure products from names like Kenda, and Johnson Fitness, besides innovations like the Ta-Da Chair from Step2Gold. Home appliances from FECA, Cashido, and KSS are also on showcase at the Taiwan Excellence Pavilion.
Besides the exhibit of products, the event will also feature product demonstrations, cultural performances, and prizes worth over MYR10,000 provided by Asus, Johnson Fitness, and Adata. Admission to the Taiwan Excellence Pavilion is free for all visitors.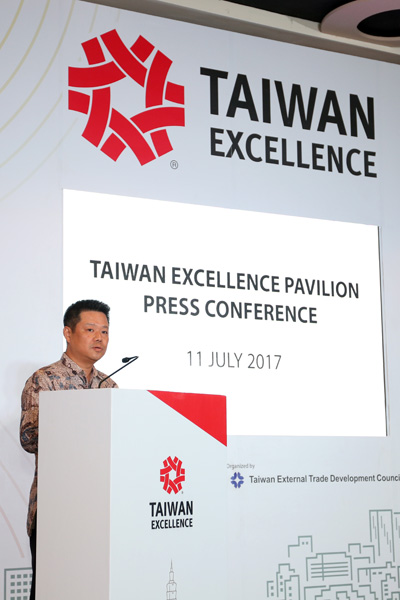 "Taiwan's passion and commitment towards the creation of groundbreaking products has led to the nation emerging as one of the world's leading innovation centers, brimming with visionary companies and brands, and ingenious local talent," said Tony Lin, the Vice Executive Director, of TAITRA's Strategic Marketing Department. "The Taiwan Excellence Pavilion brings the best of these Taiwanese products to Malaysians, serving as a great opportunity for Malaysians to experience the modern, forward-thinking philosophies of Taiwan, paired with its culture and traditions."
"We are very excited to meet all these brilliant Taiwanese products, which offers Malaysians an opportunity to explore and discover the country's ideas and innovation. Through this initiative, we seek to further improve the bilateral cooperation and relationship between businesses and consumers for both Malaysia and Taiwan," said Ong Yew Chee, Director of China Unit, Market Access Section, Market Access & International Partnership Division, MATRADE.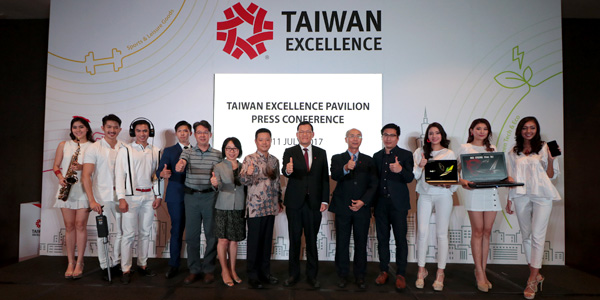 "Since the 1990s through to 2016, Taiwanese companies have made a cumulative investment of 12.2 billion U.S. Dollars, or approximately 52.3 billion Ringgit. This makes Taiwan the fourth largest source of investment in Malaysia, reflecting the strength between our two nations. Malaysia has also been an extremely supportive country, as both our nations recorded bilateral trade of up to 14.1 billion U.S. Dollars in 2016 alone, making Malaysia the eighth largest trading partner to Taiwan," said James Chi-Ping Chang, the Representative of the Taipei Economic & Cultural Office in Malaysia. "I believe the Taiwan Excellence campaign will further strengthen the trading ties between our two nations."
Aceradataasusexcellenceinnovationmatrademsipaviliontaiwantechnology