Acer Aspire GX281 has "Ryzen", the Swift Family adds Swift 1 while Aspire Series grows
Kuala Lumpur (5 July 2017) — The Acer Aspire GX281 with AMD Ryzen processor has arrived to excite Malaysians, while the ultra-slim Swift series is now complete with the addition of Swift 1. Acer Malaysia also grew its Aspire series with the addition of Aspire 5 and Aspire 3.
This new lineup of the latest Acer devices was unveiled to offer more options to a variety of users. The GX281 desktop with AMD Ryzen processor offers smooth gaming and entertainment performance as well as multi-tasking experiences. Meanwhile, the Swift 1, Aspire 5 and Aspire 3 laptops are equipped with essential features to accompany students, white collars and families in their everyday tasks, either in the classroom, office or at home.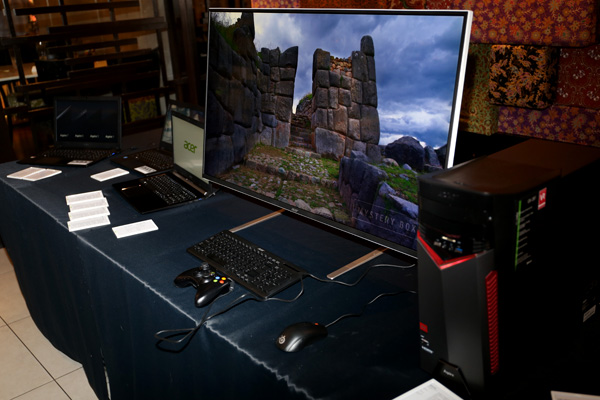 Director of Products, Acer Sales & Services Sdn Bhd, Johnson Seet said, "Acer products offer premium performance with essential features and great designs. They are always developed with users' needs in mind. These new devices will help cater to diverse needs of users, from class assignments to everyday computing."
Acer Aspire GX281 Desktop – "Ryzen" for Entertainment and Gaming
Following the announcement during the recent New York Global Press Conference, the Acer Aspire GX281 desktop with the new AMD Ryzen™ 7 1700X processor is now available in Malaysia to excite the local users, especially gamers. This performance-oriented desktop is capable of handling graphic-intensive tasks for smooth everyday entertainment and gaming.
AMD Ryzen™ processors deliver high performance for faster and uninterrupted gaming and entertainment experiences. Featuring up to 8 cores with 16 threads for the most ambitious competitors, the Ryzen processor helps users game and stream at the same time with its efficient performance.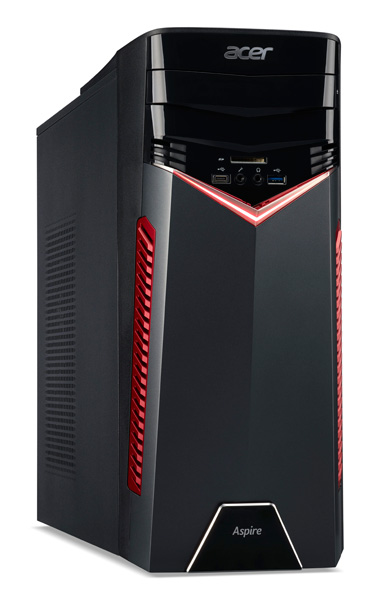 This high-performance desktop delivers 4K resolution imaging for ultimate visual experience and supports up to four displays at once for maximized gaming, as well as multi-tasking experiences.
Featuring the AMD RX-480 graphics for great performance, it also comes with DDR4 memory for highly stable and energy efficient computing. The Aspire GX281 is encased in an edgy armor-inspired chassis with front-facing LED lighting that emits a sinister red glow, delivering an exciting design and living up to its gaming machine tag.
The Acer Aspire GX281 is available at RM5,499.00 immediately at select authorized Acer resellers nationwide.
Acer Swift 1 – Slim, Lightweight and Stylish
The arrival of Swift 1 completes the Swift series in Malaysia. Depending on usage requirements, there is now a Swift for the school-going daughter, for the working sibling, for the mother and for the father! Swift 1 is light both in price and weight. Its all-metal chassis houses a 13.3-inch Full HD display, an Intel® Pentium® processor, 4GB of memory and 128GB of SSD storage in an ultra-slim body of 14.95 mm. Weighing just 1.3 kg, its high portability is complemented by 10 hours of battery life and ultra-fast 2×2 MIMO 802.11ac wireless technology for fast connectivity; enabling a few extra hours for study group assignments or seamless web-surfing.
Supporting Windows Hello through fingerprint readers for fast and secure logins, the Swift 1 also comes with Skype for Business certification that ensures crisp and lag-free communication and a great Cortana with Voice experience. It also features Acer BluelightShield™ to reduce eye strain and Acer TrueHarmony™ for a richer and immersive multimedia experience.
Available in three colors to suit different needs — Salmon Pink, Luxury Gold and Sparkly Silver, the Acer Swift 1 is priced at RM2,199.00 and is available immediately at select authorized Acer resellers nationwide.
Acer Aspire 5 and Aspire 3 – Powerful Computing for Everyday Needs
Designed with enhancing experiences in mind, the Windows 10 Acer Aspire laptop series offers HD or Full HD displays and Acer BluelightShield™ screen technology, which lowers the exposure of blue light, thus reducing eye strain.
The Aspire series features a 180-degree lay flat display, granting more flexibility and the best viewing experience. The easy-to-use Precision Touchpad enhances the accuracy and performance of touchpad navigation, making browsing more efficient and productive. Offering all the essential parts for work and play, the series comes with a USB 3.0 port that supports power-off charging and two USB 2.0 ports.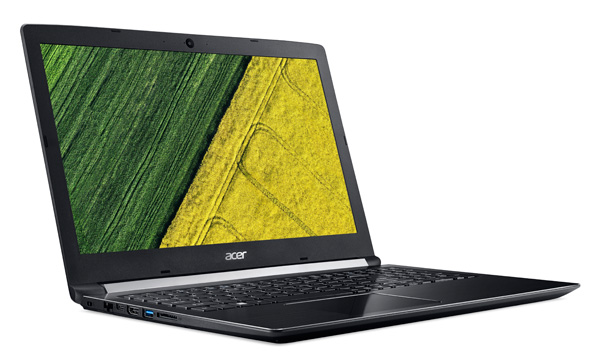 The Acer Aspire 5 comes with the latest NVIDIA® GeForce® MX150 2GB graphics, and Acer is among the first to bring in this graphics processing unit (GPU) to Malaysia. Offering up to 4 times faster performance compared to integrated graphics, the GPU is ideal for photo and video-editing applications as well as faster, smoother gameplay.
The Acer Aspire 5 is powered by 7th Gen Intel® Core™ i5 or AMD processor and up to 16 GB DDR4 memory, offering competitive performance to match greater user requirements. There is a range of storage options to choose from with HDDs up to 1 TB and M.2 SSDs up to 256 GB.
Modern and chic, the strip pattern on top of the Aspire 5's metal chassis enriches its design by applying a unique, bold yet pleasant tactile touch. The Aspire 5 also comes with a USB Type-C port besides the USB 3.0 and 2.0 ports.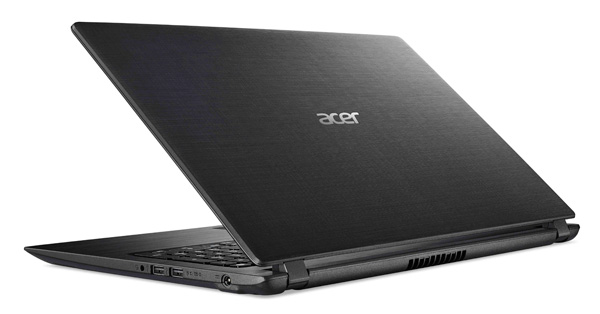 The elegant Aspire 5 offers enhanced multimedia performance with powerful NVIDIA GeForce graphics while the 15.6-inch Full HD display provides consistent crisp, true-to-life colours and viewing from wide angles. In terms of audio, users can immerse themselves in pure and powerful sound with the Acer TrueHarmony technology, while the dual microphones powered by Acer Purified.Voice provide crystal clear audio input experience. Certified by Skype for Business, the laptop delivers lifelike, crisp and lag-free communication.
The Acer Aspire 3, on the other hand, comes with either a 14-inch HD or 15.6-inch HD display. The smooth and delicate cross hair-line brush pattern on top of the laptop creates an elegant visual effect and gives a delicate silky feel. Processor options for the Aspire 3 include Intel Celeron and AMD processors, with 4GB on board DDR3 or DDR4 memory.
The Aspire 3 is built for everyday tasks, and is suitable for students or children as a learning tool. Studying is made faster and easier with the fast 802.11ac wireless technology, while the BluelightShield software allows users to use their laptop in comfort for longer hours without eye strain.
For the Aspire 5, the Intel® Core™ i5 and AMD processor variants are priced at RM2,639.00 and RM2,549.00 respectively, whereas price for the Aspire 3 series ranges from RM1,339.00 to RM1,499.00.
For more information, please visit Acer Malaysia Facebook or call Acer's Product Infoline at 1800-88-1288 (9am – 6pm, Mondays to Fridays).