Wiko Mobile Malaysia triples the Playtime Experience with The Wiko Collection
Kuala Lumpur (21 June 2017) — Wiko Mobile Malaysia is looking to jazz up the smartphone space once again with the launch of its newest Wiko Collection, featuring two new Wiko Y Range entries and a brand new Wiko U Range member. All three are set to boost the fun factor for the mid-range line-up with its exciting, feature-packed offerings.
Since it made its global debut, Wiko Mobile had always focused on making smartphones more accessible to the masses. This is continuously exemplified in its newest smartphones, all of which are made to be all-rounder devices that pair powered specs with snazzy looks.
The three – Wiko Harry, Wiko Kenny, and the Wiko Upulse – are all set to raise the playtime and user experience for all while not being tagged with expensive price points.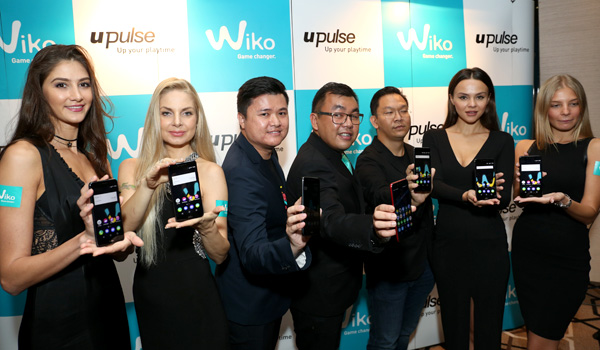 "We are excited to showcase Wiko's latest range of smartphones that are poised to inject lots of fun and functionalities to users. Smartphone has become an essential to our everyday life and we want to be able blend in seamlessly into one's lifestyle, offering our users the performance they need, while adding the fun elements to lighten up your life," Ken Ang, Business Development Director said. "You can find a Wiko that suits your lifestyle through our range of Wiko smartphones and best of all, they are pocket-friendly too," added Ken.
Among the three, the Wiko Harry and Upulse – both running on 4G LTE – have the most outstanding colours display that fully complement the IPS display, sleek chassis with rounded curves on Wiko Upulse, and premium materials used. Both sport stylised design elemets that pop, making them stand-out from the competition.
The Wiko Upulse also features advanced specs and enhanced user features to play up its high-performance offerings.
WIKO HARRY: AMPING OUT THE FUN
Featuring a Quad-Core processor with 3GB RAM and 16GB storage, 5in HD IPS display, and a full metal design, the Wiko Harry is the more premium and powerful of the two new entries for the Wiko Y Range. A 2,500mAh battery powers up the device.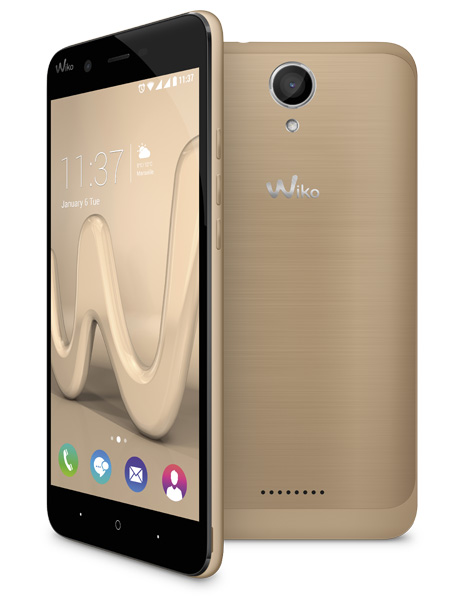 The brushed metal finishing of the aluminium chassis in black adds a classy brushed glossy gleam and true premium feeling to the overall design.
The Wiko Harry is named 'The Speedy One' for several reasons. Besides being a smooth multi-tasker that offers immersive multimedia capabilities, it also rocks a 13MP/5MP rear/front mounted camera array that is ever-ready to take pictures when the moment strikes. It can also seamlessly engage and apply the various photo-taking features and image editing enhancements that are pre-installed with the camera app.
Having the better mobile CPU and RAM pairing, the Wiko Harry is the one not to be underestimated.
WIKO KENNY: ENABLING ACCESSIBLE ADVANCEMENTS
The Wiko Kenny is the most basic from the latest Wiko Collection entries as it features a Quad Core CPU mated with 2GB RAM and 16GB storage configuration underneath the 5in screen. This is suitable for those who have no plans to consume as much enriched content and prefer working with the most basic of apps.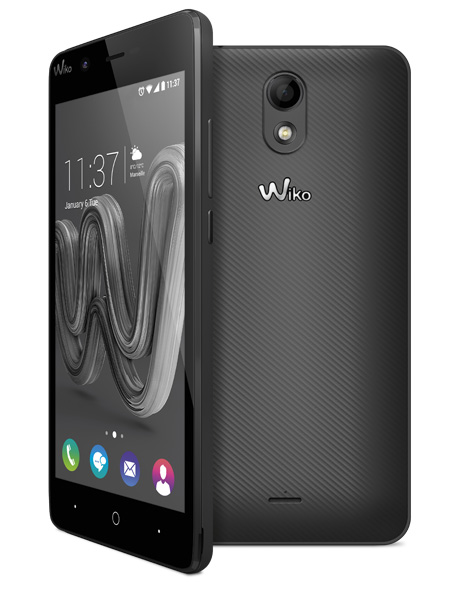 Even if it is made to focus on just the essentials, the Wiko Kenny can still deliver a proper user experience that goes beyond the segment it plays in. Its 8MP rear-facing and 5MP front-mounted cameras ensure no photo-taking opportunity is ever missed as each and every shot is taken in a snap. A 2,500mAh battery keeps the Wiko Kenny going all day.
What stands out the most for the Wiko Kenny is the finishing used on its backplate. The textured spiral design adds a dash of fun to the candy-bar look it comes in to give it a classy look and feel that fits with its dynamically mid-range features.
Not bloated or overly packed, the Wiko Kenny is an on-point smartphone that will properly perform.
WIKO UPULSE: EMPOWERING FEATURES PLATFORM
The most powerful of the new Wiko Collection trio, the Wiko Upulse, is made for those who demand high-end performance in the stylish package that Wiko is known for. Packed underneath the 5.5in HD IPS display, which rocks an ergonomic 2.5D curved display, is a Quad-Core mobile processor paired with 3GB RAM and 32GB storage, and a 3,000mAh power cell keeps everything charged up.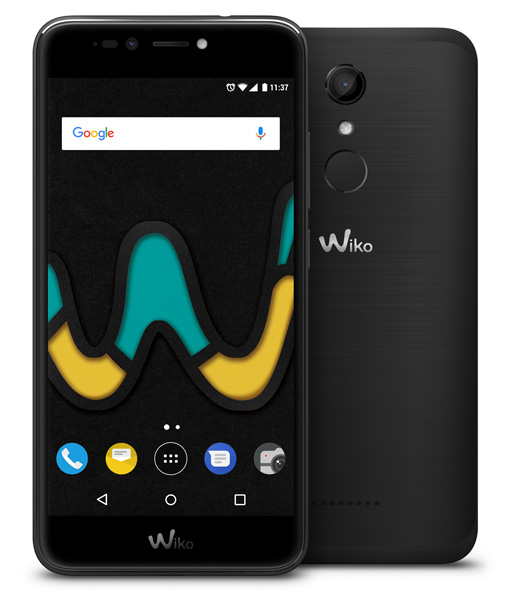 As this is part of the Wiko U Range, the Wiko Upulse packs in an empowered shooter setup. Parked at the back is a 13MP camera with Auto-Scene detection, Fast Auto-Focus, Live Filters, and Super Pixel photography enhancements. Of the many advanced functions, the Super Pixel pairs up with a 5p lens system to enable 52MP photo-taking, a feature that is rare even among new flagship smartphones.
Even the front-facing 8MP camera is no pushover as it comes with a soft LED flash and offers HDR Mode along with panoramic-powered Wide Selfie, advanced functions that are uncommon on mid-range smartphones. Additionally, artistic effect like the artistic portrait (Live Portrait) blurs the background to create a more dramatic effect for the main subject of the picture.
Complementing all these high-end specs is the brushed metal body that the Wiko Upulse uses. Coming in black upon launch, All these further reinforce the fact that this next-gen entry for the Wiko U range has stepped up a few notches from its predecessors.
Pricing and Availability
All three, come pre-loaded with Google Android 7.0 Nougat, sport Dual SIM support, and offer expansion memory capabilities.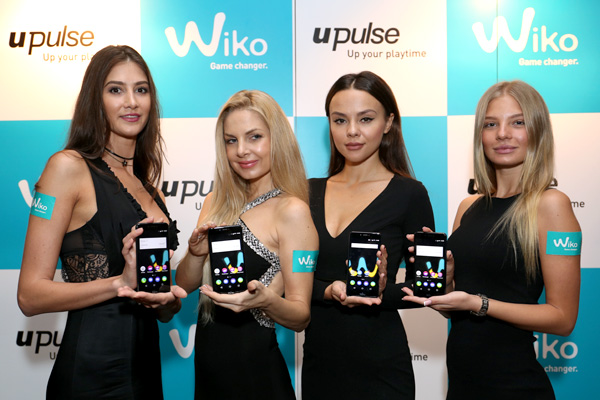 Pricing wise, they are as listed below:
Wiko Kenny: (RRP) RM499
Wiko Harry: (RRP) RM599
Wiko Upulse: (RRP) RM799
For more information on the new Wiko Collection, please visit my-en.wikomobile.com or head on over to the Wiko Facebook page at www.facebook.com/WikoMalaysia.